Palace for Life Foundation's Sports Inclusion Day
When

12 April

Cost

Free

Where

Monks Hill Sports Centre , Farnborough Ave, Croydon, CR2 8HD
On Friday 12 April 2019, the Palace for Life Foundation are hosting a free Sports Inclusion Day for adults with disabilities and other additional challenges (aged 16+).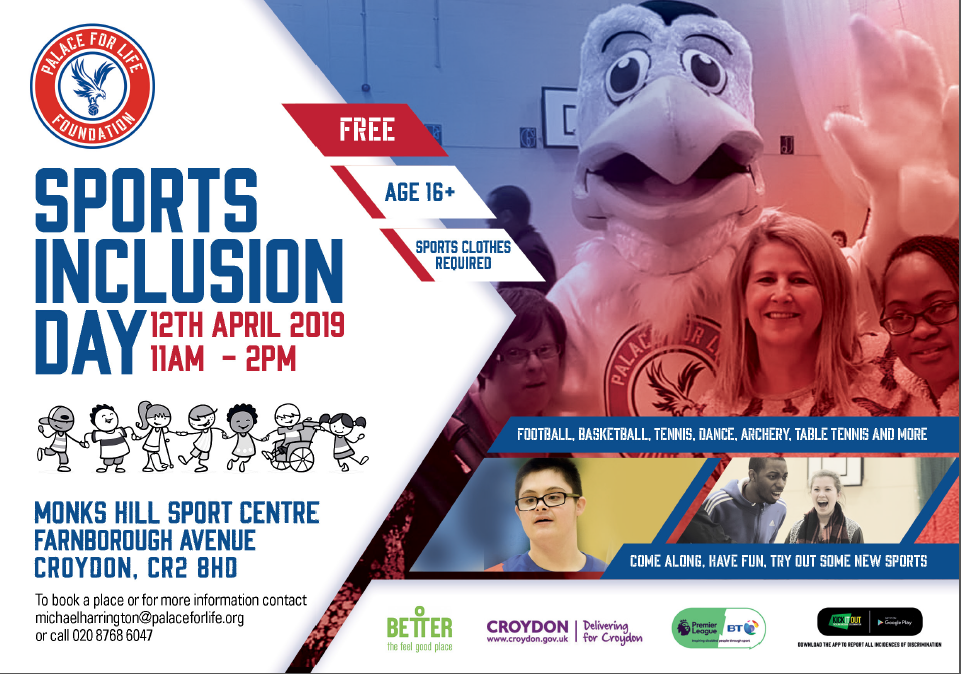 Looks like another cracker with:
Football – "GOAL!!!"
Basketball – " SLAMDUNK!!!"
Tennis – "GAME, SET AND MATCH!"
Dance – "CHA-CHA SLiiiiiiiiiiiiiiiDE……"
Table-Tennis – "WHAT A SMASH!!!"
This free event is great fun and gives players, families, support workers and carers a chance to play their favourite sports, try out a few new ones and meet new friends.
Click here to download the registration form to book your place
For more infomation, please contact Michael Harrington via MichaelHarrington@palaceforlife.org / 020 8768 6047