Castle Centre
Address

2 St Gabriel Walk, Elephant & Castle, London, SE1 6FG

Link
The Castle Centre recently underwent a £20M redevelopment introducing a redeveloped sports hall, brand new state of the art gym, group exercise studios and swimming pools. Along with these facilities they also offer indoor cycling studio, a new cafe, luxurious spa and changing facilities and a creche. These fantastic facilities allow them to offer a range of activities including badminton and netball in the sports hall, alongside group exercise classes, group cycling, award-winning swimming lessons and a host of other water-based activities.
The top-of-the-line gym is equipped with all the latest equipment and caters for all gym requirements from cardio to fixed resistance, free weight and functional equipment. Meanwhile, the Fitness Motivators are always on hand to help keep you on track.
The Castle Centre is home to a gym with the latest state of the art equipment, both a 25m and teaching pool with steam and sauna rooms, a packed group exercise programme in the three studios, a four court sports hall, as well as offering a crèche and café. The centre has level access and automatic doors, accessible toilet and changing facilities, a hearing loop built in throughout the building and accessible parking spaces.
Within the programme they have exclusive disability swim sessions embedded in the pool timetable, plus we have inclusive gym floor classes. They are the home for London All-Stars Wheelchair Basketball Club and London Elephants Goalball Club, whilst Surrey Cricket Foundation and Disability Sports Coach run weekly disability cricket and multi-sport sessions respectively at the venue. In addition to Southwark's GP Referral programme, there is also Falls Prevention classes provided by Guy's and St Thomas'.
All disabled Southwark residents can access any of the borough's swimming pools and gyms for free all week through Southwark Council's Free Swim and Gym scheme. Over 60's who register can also access this offer all day on Friday and after 2pm at weekends, in addition to other sessions scheduled during the week, including an extensive Silver group exercise programme.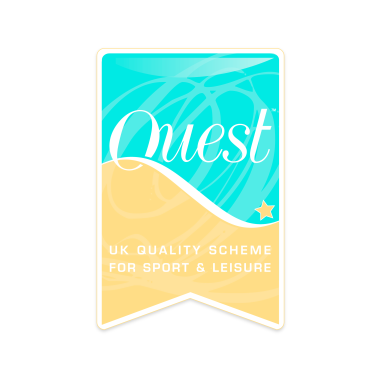 IFI Mark
Accredited by Quest as Very Good until November 2021