Me, being active - Hannah's story
Hannah lives in Didcot in Oxfordshire, and combines her passion for drawing with her love of dance. She says that being active needn't be limited to running around a football pitch - there are many, many other ways of keeping fit.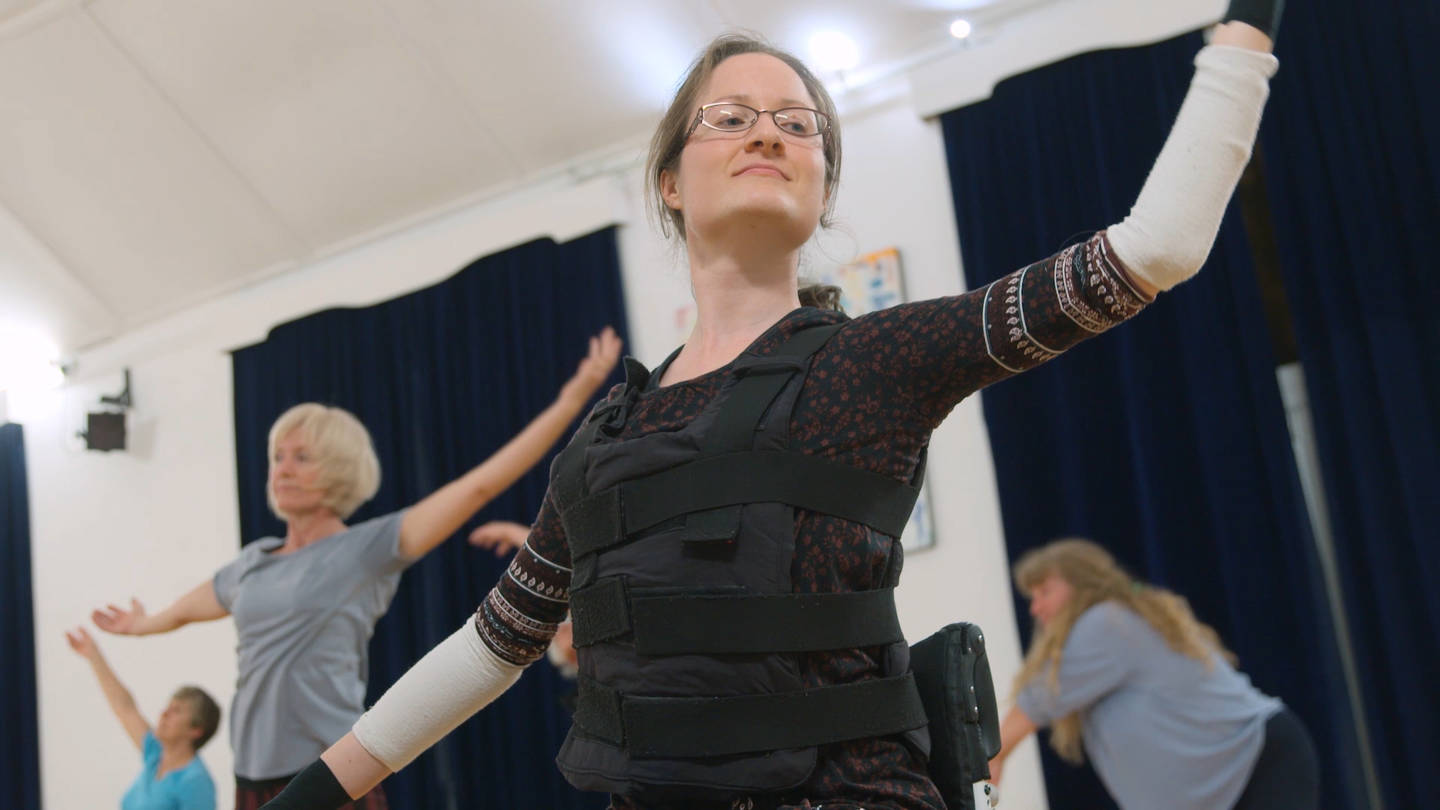 Activity Alliance recognised Thursday 3 December 2015 as International Day for Disabled People with the release of the 'Me, being active' video series. These films highlight individual disabled people's stories of being active and echo advice contained within the Being Active Guide.
Hannah told Activity Alliance:
When I'm dancing, on the one hand it's helping me with my conditions. But on the other hand, I'm just dancing because it's fun!

Just because you can't run around a football pitch doesn't mean you can't do sport.

It's just so nice to be active and doing something where, in a strange way, my disability is a bonus.

My disability helps me do other things that people can't do. It's like all of me makes sense and works together.
The Being Active guide, created in partnership by Activity Alliance and Disability Rights UK, talks directly to disabled people. It was released in 2014 to give inactive disabled people access to relevant information, to have control over where, what and how they can start being active.
Hannah said of working with Activity Alliance and the production company, Fuzzy Duck:
"Watching the film for the first time it really hit me - I have found an activity where my disability is a non-issue and I am free to explore my abilities.
"I hope that the films encourage other people with disabilities to find ways to be active that suit them, to not worry about whether it's conventional, or that they might have to do things differently, but to find something that works for them. It is totally worth the effort."
The Being Active guide is available in accessible PDF and EasyRead formats. For more information on Being Active, contact Activity Alliance by email info@activityalliance.org.uk or call 01509 227750.
WheelPower provides opportunities, facilities and equipment to enable disabled people to participate in sport and lead healthy active lives.
Activity Alliance is the operating name for the English Federation of Disability Sport. This film, first published in 2015, was updated in line with our new brand in March 2019.