Me, being active - Wolf's story
Wolf lives in Essex, and is a keen cyclist. He says that people often don't realise he has a disability. He prefers it that way - he'd rather people focused on him than on his impairment.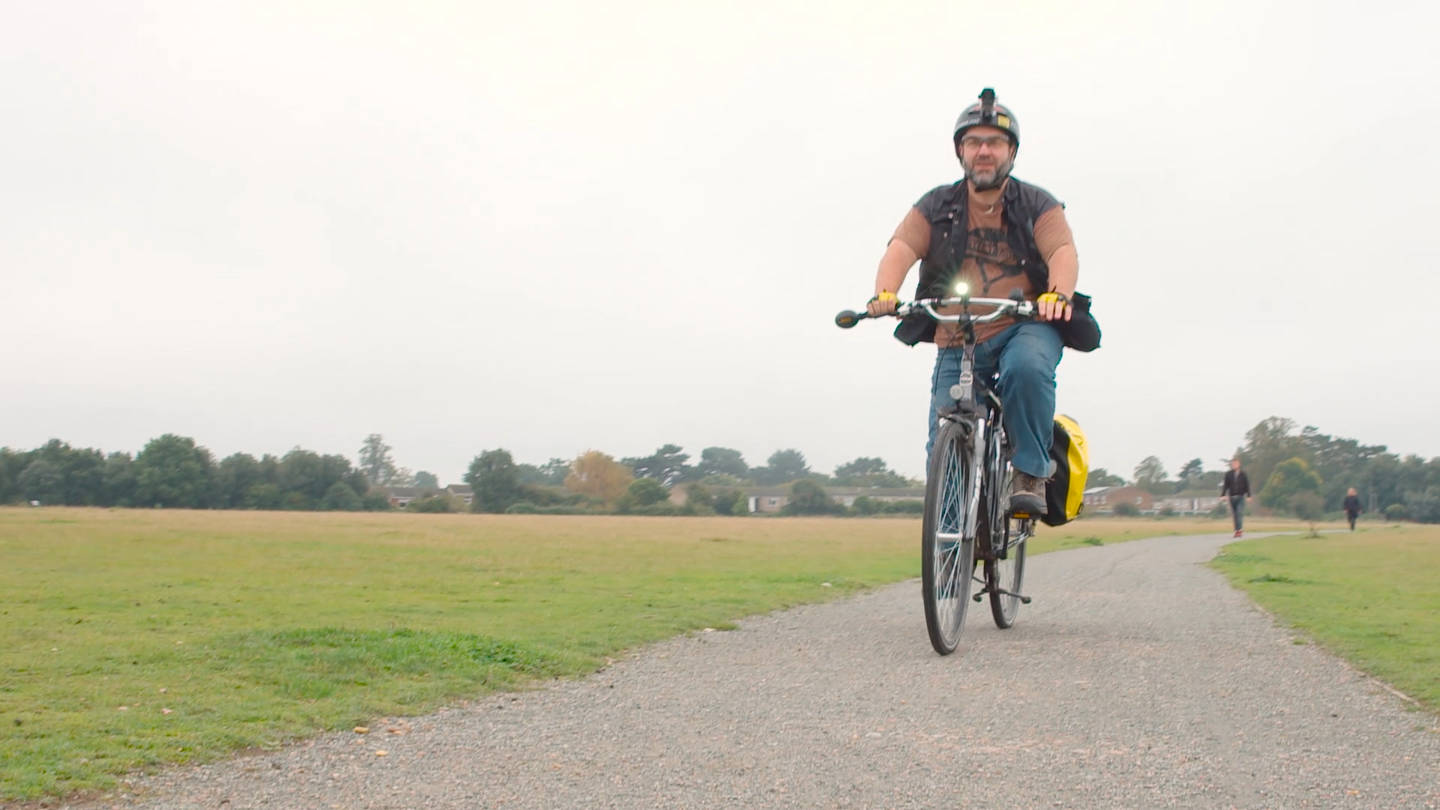 Activity Alliance recognised Thursday 3 December 2015 as International Day for Disabled People with the release of the 'Me, being active' video series. These films highlight individual disabled people's stories of being active and echo advice contained within the Being Active Guide.
Wolf told Activity Alliance:
I can just get on my bike, go out and get myself fitter. I don't look thin or skinny, but inside I'm much fitter.

People do forget that I've got a disability. I actually prefer that – I'd rather people focused on me than on my disability.

It's all about the buzz, the enjoyment. When I'm going out, everyone always comments on how I'm always smiling. And I am – I'm going out and I'm enjoying it.
The Being Active guide, created in partnership by Activity Alliance and Disability Rights UK, talks directly to disabled people. It was released in 2014 to give inactive disabled people access to relevant information, to have control over where, what and how they can start being active.
Wolf said of working with Activity Alliance and the production company, Fuzzy Duck:
"It has always been a joy communicating with Activity Alliance, and the film crew from Fuzzy Duck who came to visit were friendly and made it fun to do the filming, even when repeating the same shot a few times to get different angles.

"I hope those who watch it will be inspired to try an activity."
The Being Active guide is available in accessible PDF and EasyRead formats. For more information on Being Active, contact Activity Alliance by email info@activityalliance.org.uk or call 01509 227750.
Activity Alliance is the operating name for the English Federation of Disability Sport. This film, first published in 2015, was updated in line with out new brand in March 2019.