World Cancer Day: Ben's story
Today is World Cancer Day. There are over 200 types of cancer, and according to Cancer Research UK, one in three people in Britain will get cancer in their lifetime. The English Federation of Disability Sport (EFDS) recognises that cancer can lead to life-changing impairments or that many disabled people will be affected by cancer during their lifetime. Here, 13-year-old Ben from Sheffield discusses how he developed osteosarcoma, a rare form of bone cancer, aged eight. His left leg was amputated before his 10th birthday. Ben now has a running blade. He is a keen footballer, boxer and sprinter, with a dream to compete at the 2020 Paralympic Games in Tokyo.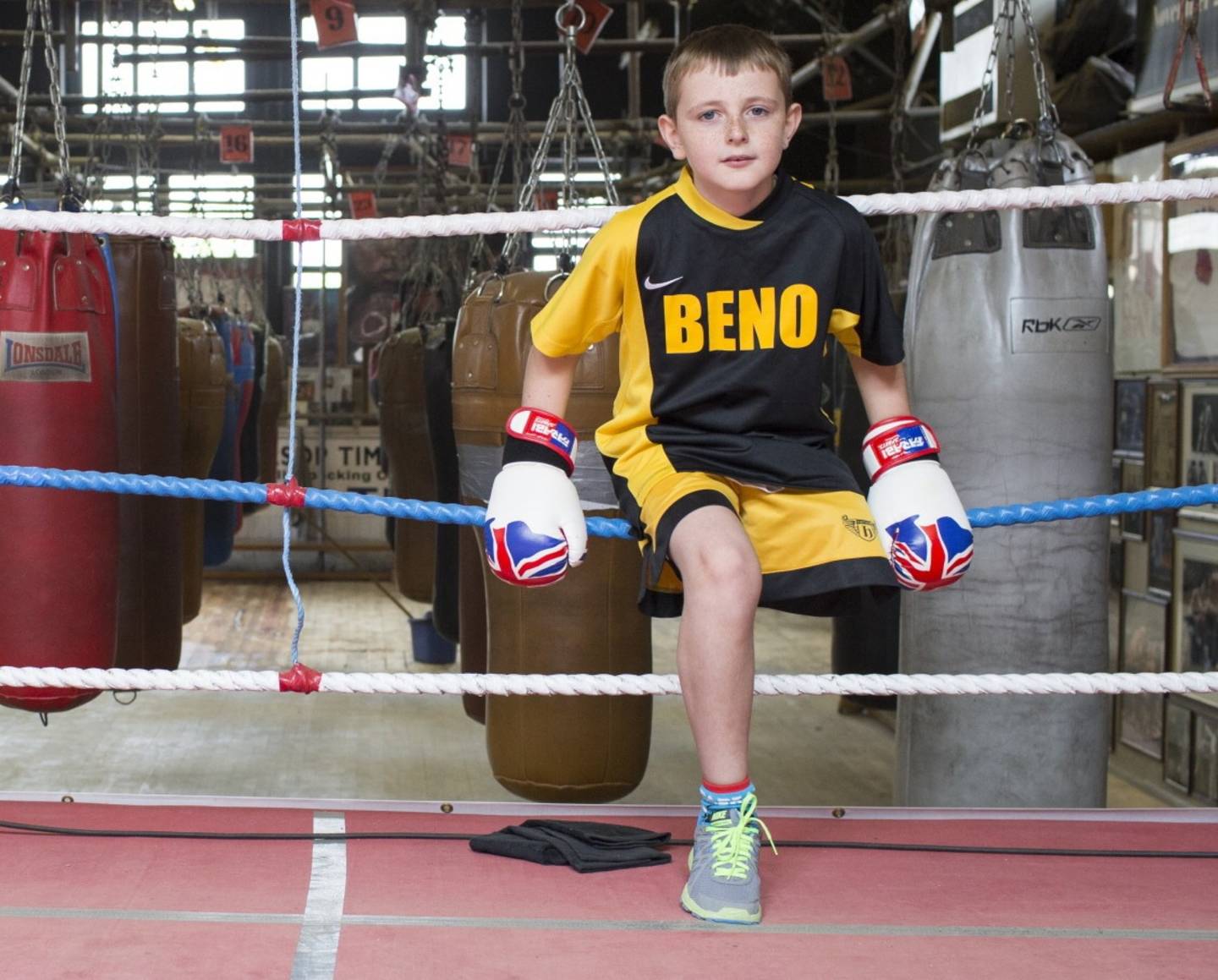 Every year in the UK hundreds of millions of pounds is spent on drugs to help prevent and treat cancer. Being physically active isn't just good for your heart - research has shown that it can also reduce the risk of developing breast, bowel or womb cancer. Keeping active could help to prevent around 3,400 cases of cancer every year in the UK.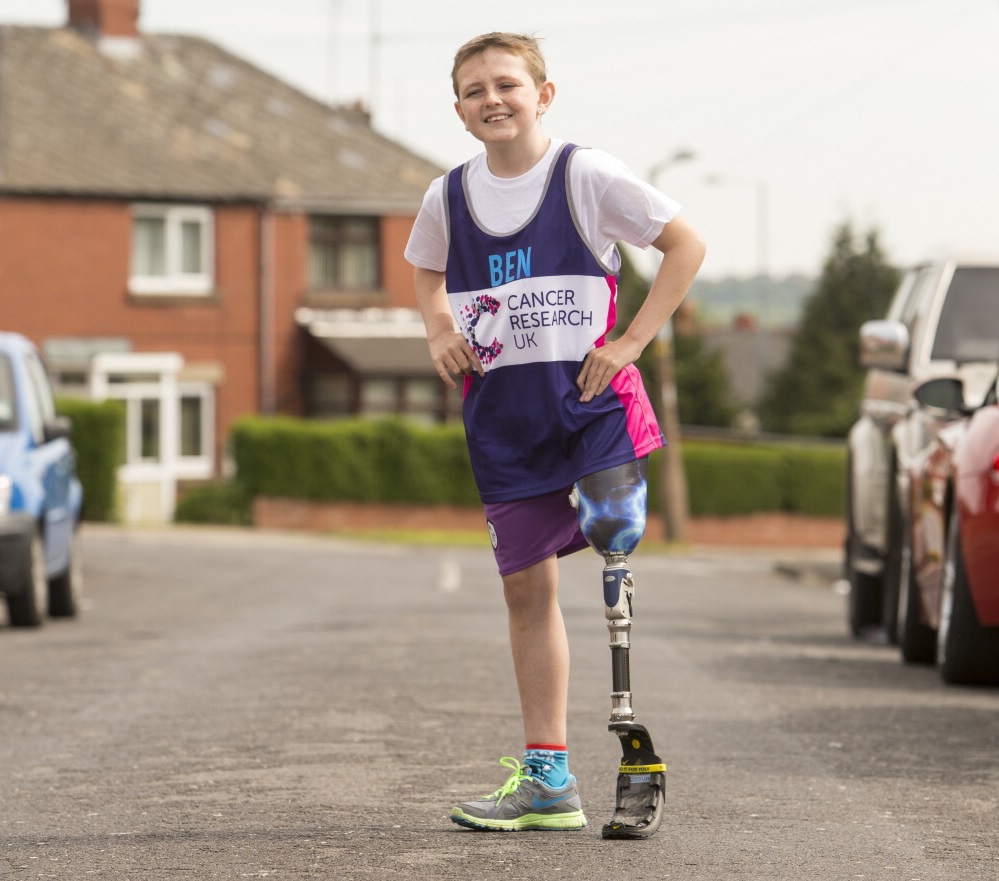 Ben's story:
I play football every Saturday at the moment. I'm a right-winger, and like to pretend I'm a bit of a Lionel Messi! There aren't many players better than him.
I have been playing with a disability football team at Sheffield Wednesday for about a month now. I used to play football for fun against boys much bigger than me, but now my teammates are about my age and they have impairments too, including cerebral palsy and learning difficulties.
I enjoy playing in my team, because I know I'm not the only disabled player. I don't stand out, for one thing. And I'm now one of the faster players, which is why I play on the wing.
My left leg is my blade, and at running club I run the 100m, 60m and 50m. My favourite is the 60m, because 100m is quite tiring whereas 50m is too short and quick. 60m is just right, because at 40m I'm getting to top speed.
It's not about power, the way I run. It's all about technique, which is something I've been working on it with a coach at Sheffield City Athletics. When I run with my blade I need to make sure my arms get moving, because they get my legs going. I have to stride forward in big steps, not small ones.
After my amputation it wasn't long before I was up and about. I was already annoyed and didn't want to get bored – I just made myself do it.
Before everything happened I used to play a lot of sport, but then when I was poorly I couldn't, and it used to make me annoyed.
At its worst, when it was most painful, out of 10 it was probably and eight or so. It was an aching, stabbing pain.
The surgeons gave me the option of having my leg amputated or having regular treatment. It was my decision to make on my own. I decided on an amputation, because I saw people like Jonnie Peacock running at the London Paralympics [in 2012] and saw they could do it, that being an amputee didn't stop them. And I wanted to be able to do as much as they do, so I just had it done.
Seeing those Paralympians made me realise I could do more than I thought.
I had 10 days to decide whether or not to have the amputation. I didn't tell anyone my decision until I walked into the hospital and said I wanted my leg amputated. I didn't want people telling me what I had decided was a good or a bad idea – I had made my mind up.
It's so important for disabled people to play sport or take part in physical activity. It means people realise that it's not only non-disabled people that can do it, and it's really important that disabled people keep themselves active so they don't get bored all the time, or feel down every day.
In the future I want to play a lot more football and do a lot more running. I want to win a gold medal at the Paralympic Games in 2020, in Tokyo. But to get there I have to make sure I keen training very, very hard… and listen to my coach!
With thanks to Cancer Research UK for their assistance with this article. To mark World Cancer Day 2016, you can also read Ben's mother Dawn's version of this story on this website. EFDS is committed to getting more disabled people active, but the stark reality is that disabled people are half as likely to take part in regular activity than non-disabled people.
The Being Active guide produced by EFDS, talks directly to disabled people. It gives inactive disabled people access to relevant information, so they have control over where, what and how they can start being active.