Together We Will: "I'm very excited about what the future holds!"
The National Disability Sports Organisations (NDSOs) and English Federation of Disability Sport (EFDS), have come together, supported by Sport England to encourage disabled people to be more active.
Together We Will aims to support you to become healthier, stronger and have fun being active.
Sam James talks about her love for keeping fit and her passion – Clubbercise.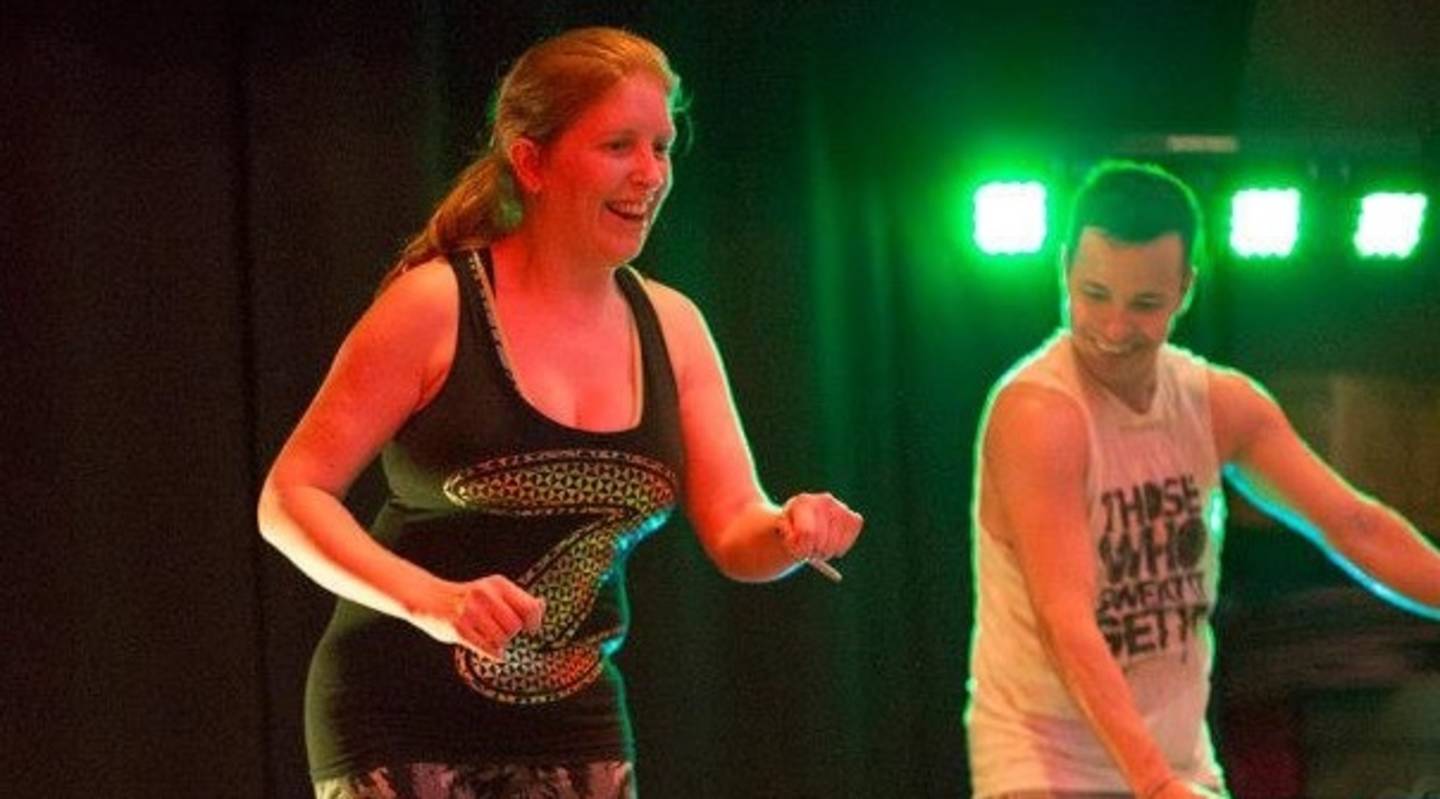 I have always been sporty and always wanted to dance.
But I was never really was given the chance to by local dance schools because of my disability. I have Cerebral Palsy. But now I'm a Clubbercise professional trainer and their disability specialist. Let me tell you where it all began...
During a difficult time in my life, I upped the number of classes I took part in.
This in turn led to me cracking a bone in my shoulder joint. It didn't stop me loving keeping fit. Once the physio gave me the go-ahead to exercise again, I started working with my mate who is a physical trainer.
I stumbled across InstructAbility.
It was when I was researching what qualifications I needed to work with disabled people. It is a scheme run by the charity Aspire which trains disabled people to be gym instructors. I applied and got on the course. I went on to do a Zumba and boxercise course.
I went to enjoy Clubbercise training.
If you like the idea of a fitness class that feels more like a night out than a workout you'll love Clubbercise. Fun, easy-to-follow dance fitness routines using rave glow sticks to club anthems from 90′s classics to the latest chart hits taught in a darkened room with disco lights.
What are my future plans?
Well, I am launching my Clubbercise sessions to train more disabled instructors. I have also started to work on the disability gym sessions, and I also have many more ideas to help other disabled people access and enjoy group exercise classes. I'm very excited about what the future holds!
The Together We Will campaign has now come to an end, but you can continue to find lots of information about the National Disability Sports Organisations, support available and opportunities to be active here.
Together We Will was brought to you by the National Disability Sports Organisations in partnership with EFDS and was supported by Sport England.