Entries open for 2017 National VI youth swimming gala
British Blind Sport is pleased to confirm the 2017 date for the charity's annual National Visually Impaired (VI) Youth Swimming Gala as Saturday 6 May. The prestigious event will take place at Tudor Grange Leisure Centre in Solihull and is free to enter for all blind and partially sighted children aged between 8-17 years old.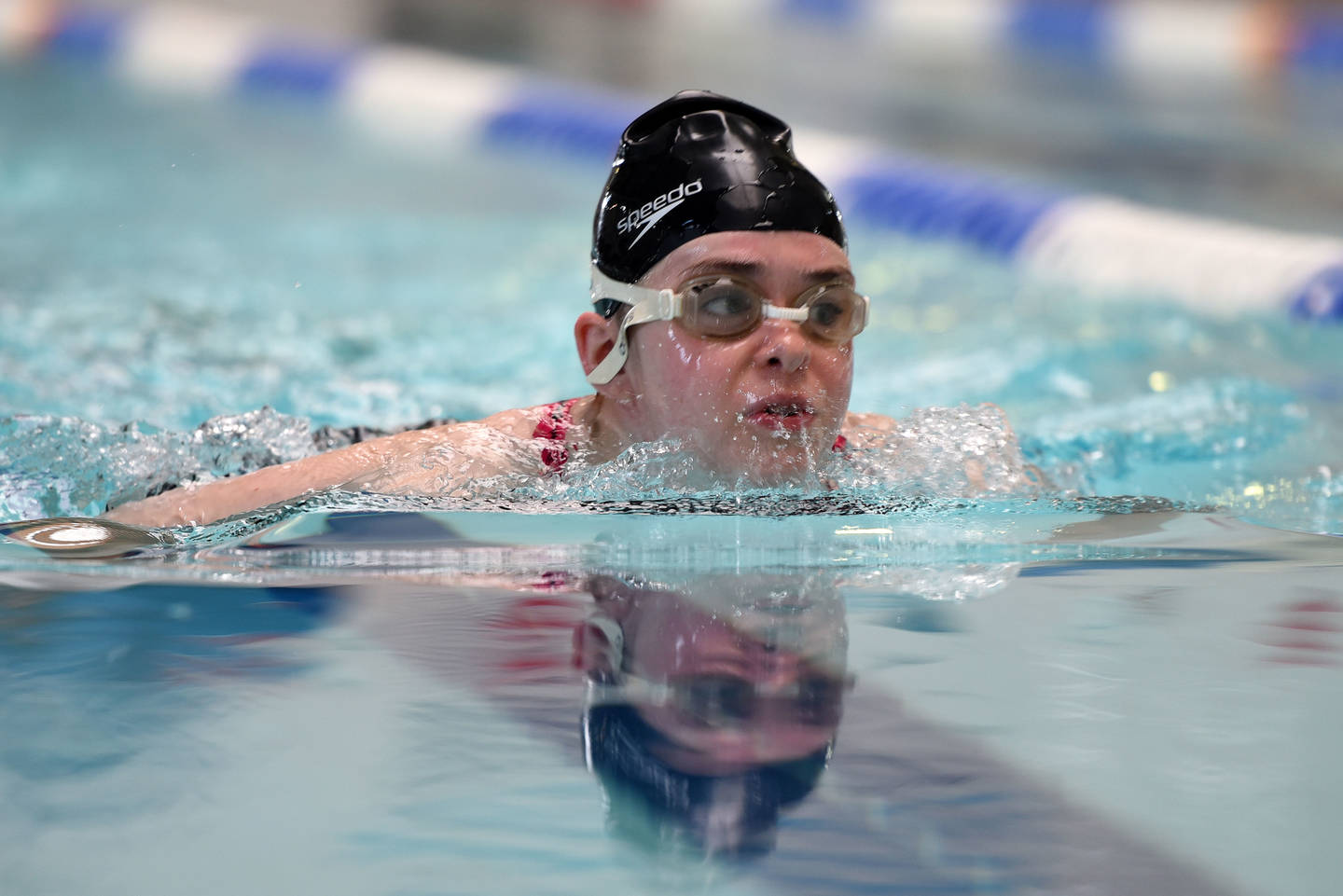 Hosted by British Blind Sport (BBS), this event has been held successfully for over 20 years and is the only VI specific youth swimming competition in the UK, always attracting participants from across the country.
In addition to the main competition, this year BBS is excited to announce that for the first time we will be offering one-to-one and small group swimming lessons for 5-7 years olds, delivered by qualified coaches with experience of working with people with visual impairments.
Alaina MacGregor, CEO of British Blind Sport said:
"This wonderful swimming event for young people living with sight loss is a mainstay within the BBS calendar. Every year we see how the Gala makes a real difference to young people's lives, many of whom have never had the opportunity to participate in a sporting event that is adapted to suit their needs or been able to compete alongside their peers. Every year the feedback from the young people is that they have had a great day."
A team of volunteer "tappers" will stand at the end of the pool and use a pole to tap the swimmers when they approach the wall, indicating when the swimmer should turn or end the race.
British Blind Sport Participation Delivery Officer, Lauren Impey said:
"Sport is a tool that can be used to inspire people of all backgrounds. The British Blind Sport Swimming Gala holds extreme significance, as it provides the opportunity to integrate and socialise with others who have had similar life experiences. The event also offers signposting to local clubs so that participants can train and compete year round as well as providing the opportunity to be talent spotted by the Amateur Swimming Association for further training. We love to see the difference just one event can make to young people's lives".
If you wish to sign up a group of swimmers or would like to find out more, please contact Lauren Impey at BBS. Call 07929 356428 or email Lauren at participation@britishblindsport.org.uk.