Celebrate Limb Loss Awareness Month
Following on from great work by the Amputee Coalition of America, LimbPower with support from the Limbless Association, Douglas Bader Foundation, BLESMA, Steps and Reach have joined together to celebrate the first UK Limb Loss Awareness Month in April 2017.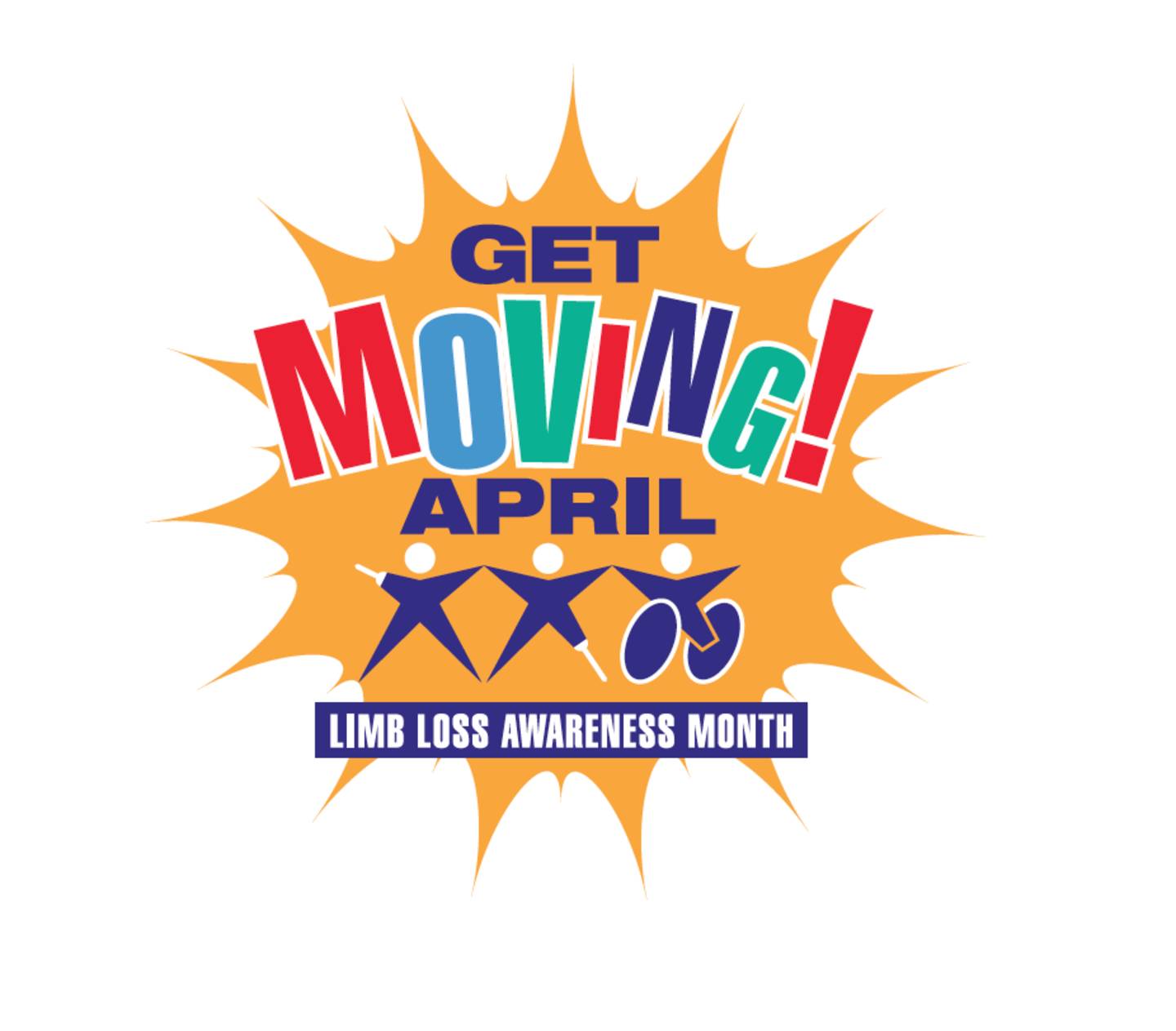 Throughout April, as part of the UK's first Limb Loss Awareness Month, LimbPower are running a social media campaign titled #GetMoving. The campaign is designed to raise awareness of limb loss and limb difference, and support indivduals to boost their independence through increased mobility.
#GetMoving will focus on promoting useful information, hints and tips about why being active and moving more is good for us both mentally and physically.
There has been a great deal of enthusiasm about Limb Loss Awareness Month - with names such as Ability Matters, Dorset Orthopaedics, Limb Solutions, London Prosthetic Centre, Opcare, Ossur, Ottobock, Pace Rehab, ProActive Prosthetics and the Steeper Group all pledging their support.
Kiera Roche, Chief Executive of LimbPower said:
"This is not a new idea; the Amputee Coalition of America have been running the campaign for many years. We can all see the potential benefit to our community of raising awareness about being more active. Recently we have seen charities working much more closely and campaigns such as this have a real chance of raising awareness and supporting our community with useful information and resources to help them build their independence. When we work together we can achieve so much more. It's going to be an exciting month and we look forward to the feedback."
The campaign will be focus on the barriers that many people living with limb loss can face when being active. Not everyone can or even wants to be a Paralympian, but it is important to pay attention to everyday activities and keep ourselves moving. This isn't about sport, the campaign will provide general tips for staying on the move at home, at work and for younger people, at school. The positive benefits of being active are well documented and we all know how important it is to maintain and enjoy a healthy lifestyle.
#GetMoving will be promoted across social media, through newsletters and on websites. With a series of infographics encouraging individuals to move more during their day, including simple tips about how you can easily incorporate movement into your day without disrupting everyday life.
To find out more about Limb Loss Awareness Month visit LimbPower website. Join the conversation on social media, follow @LimbPower and tweet using #GetMoving.
For more information please contact Carly Bauert at LimbPower. Email Carly.