ICT: "The hands-on training kept everyone engaged"
During Sainsbury's Inclusive Community Training Awareness Week (6-13 April), the English Federation of Disability Sport (EFDS) is highlighting some of the individuals who have benefitted from the low-cost initiative.
On Saturday 8 April an enthusiastic group of volunteers, parents, sports leaders and carers from across London participated in a Sainsbury's Inclusive Community Training workshop. The workshop was organised by Sanjay Shah; a volunteer, session leader, parent and inclusion enthusiast. The workshop is part of a week-long promotion for the programme that has supported thousands of disabled people across the country to lead more active lives.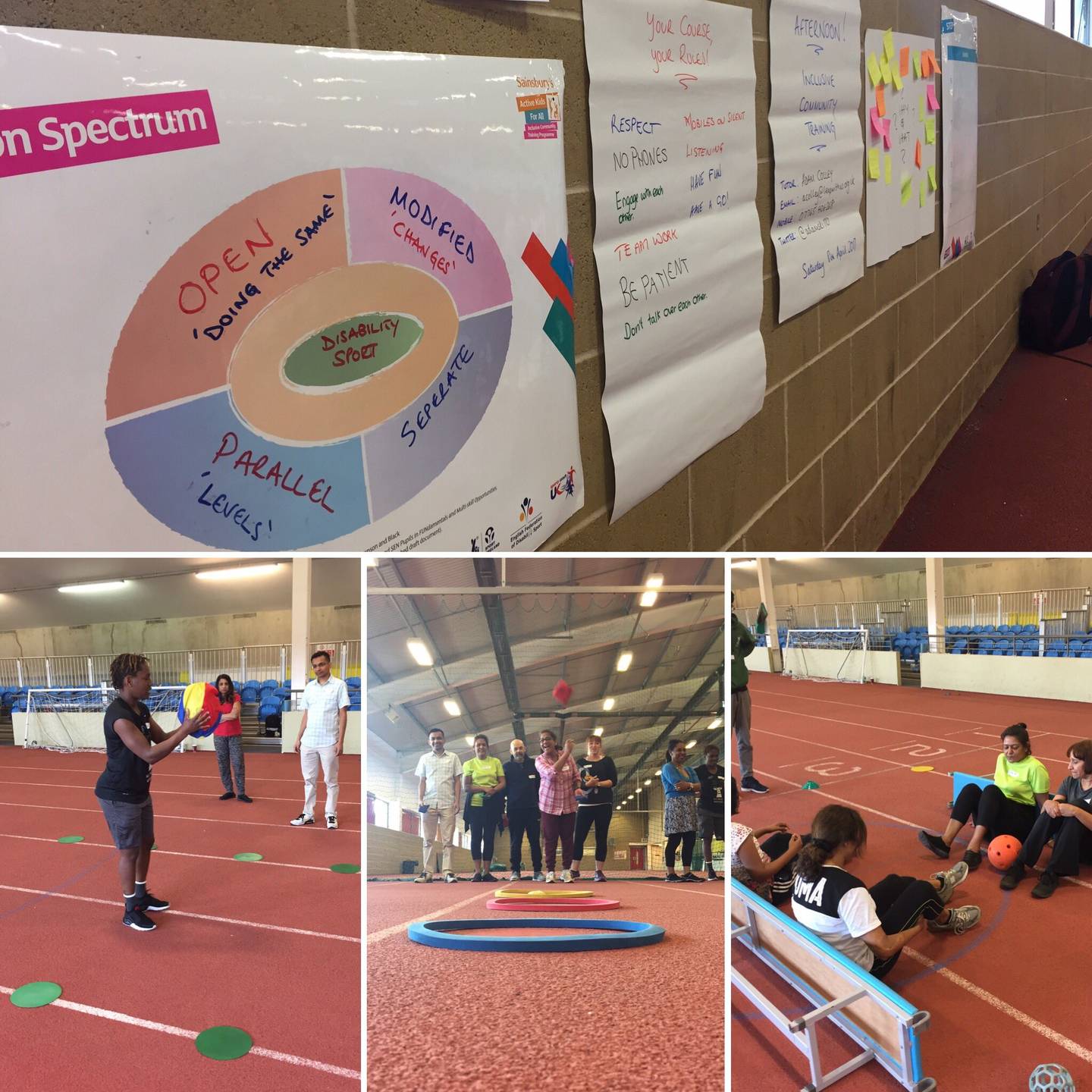 Carers, support workers, parents, volunteers and community groups and organisations all benefit from the creative and informative training. The 21 participants who took part in the workshop on Saturday came from a variety of backgrounds and are all active in their local community in helping to support more disabled people to lead active lives.
Sanjay Shah, the workshop organiser said:
"The workshop was fantastic, and the hands-on content of the training kept everyone engaged throughout the workshop.
"The practical parts were really relevant, great fun and very adaptive. All in all, the Sainsbury's Inclusive Community Training is great for anyone who supports disabled people in their local community."
Following the workshop, one participant said:
"The training was well organised, very interesting and a huge learning curve for most of the group. It was fun to experience and interact with others. I personally took back lots of pointers to work with."
Adam Colley, who delivered the workshop, spoke about his experiences as a tutor in our previous blog post. He said:
"I really enjoyed delivering Saturday's workshop. The workshop participants were from an exciting mixture of backgrounds which led to some great conversations and contributions to the training."
The Sainsbury's Inclusive Community Training Programme is a creative, informal and informative workshop designed to improve the skills and confidence of those who support disabled people to be more active. It is delivered in partnership by EFDS and sports coach UK and consists of a three-hour practical workshop complimented by online resources.
Over 7,000 people have now benefited from the initiative, which costs a maximum of £10 per participant (further subsidies may apply), but with just 6 months left in the current funding, now is the time to consider it for you or your organisation!
Show your support for the Sainsbury's Inclusive Community Training Programme by signing up to our Thunderclap and check out the latest programme video below.
https://www.youtube.com/watch?v=D0DdACmZfkk
For more information, to find out about workshops in your area or arrange a bespoke workshop, please contact EFDS on AK4A@efds.co.uk / 01509 227751.