EFDS fundraisers take on London Marathon this weekend
The Virgin Money London Marathon 2017 takes place on Sunday 23 April, and this year the English Federation of Disability Sport (EFDS) will have 25 runners pounding the streets. This year's team are once again a variety of experienced and novice marathon runners. This year is a real family affair, with father and daughter Nick and 18 year old daughter Milly, lining up alongside Steve Envis and his two daughter Helen and Gemma, running their first ever marathon.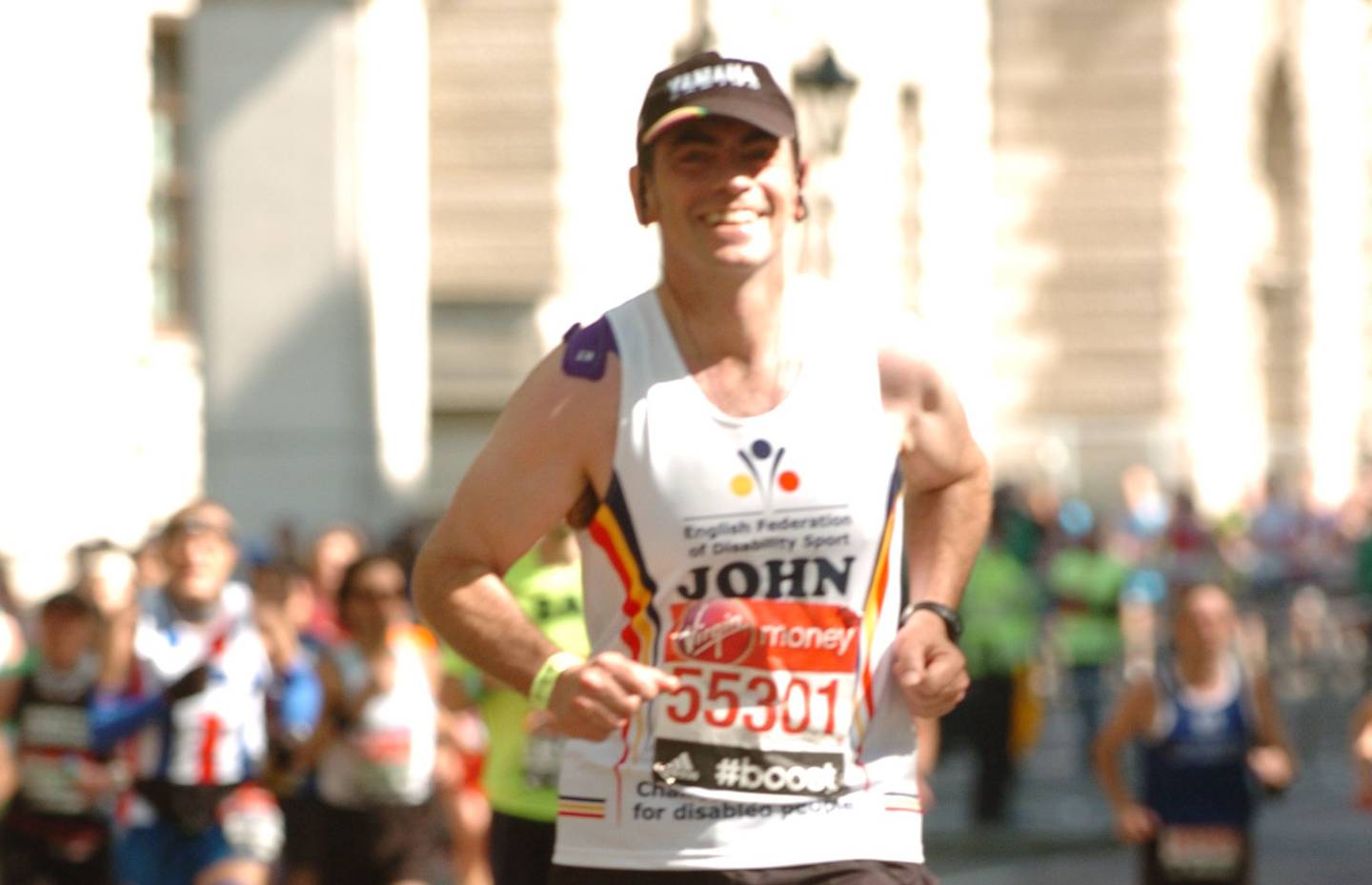 On asking Gemma what it means to her and her family to be taking on this challenge together she said:
"Running the London Marathon has been a bucket list ambition for my twin sister Helen Robinson since she was 17 years old, we perhaps left is a bit late given that 22 years later we are not in the best physical shape, however, we are hoping that with maturity on our side, Dad's expertise (he ran it in 1982!) and our stubborn genes, we will make the distance."
Seasoned runner and EFDS long term supporter, John Somerville, will be taking on his fifth marathon for EFDS:
"Running the London Marathon is without a doubt one of the most incredible experiences on Earth. Everyone is willing you, urging you, pushing you towards the finish line. I wear my EFDS Running shirt with enormous pride every time I do this, and I would like to think I can keep running "The Smoke" for many years to come."
First time runner and EFDS Head of Corporate Services Barinder Dale said:
"Keeping active is the most natural medicine to anybody, and everybody should be able to do it!"
To all of our brave marathon runners we wish them all the very best of luck and will be by their side the whole way round.
A team of not only runners but dedicated fundraisers who will be ready to create lasting memories as they stand on the start line of the mighty London Marathon.
If you feel inspired to take on London Marathon and would like a place on the EFDS team in 2018, please email Lucy Stanbrook