ICT supports volunteers to deliver inclusive riding sessions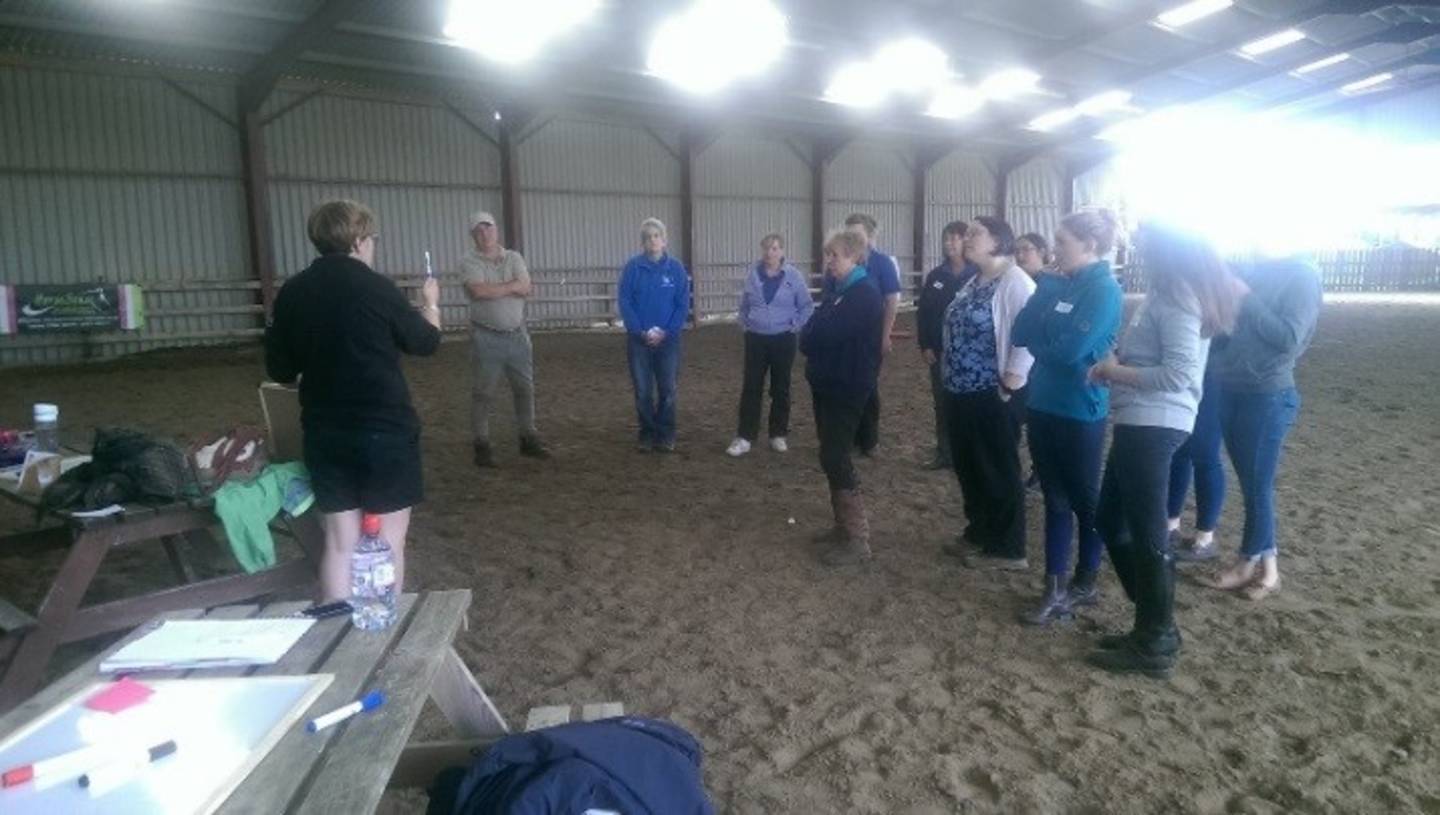 During the three-hour practical workshop, participants learned how to adapt their existing activities and create new games which would enable them to support and fully include disabled riders at a level appropriate to them.
Following the workshop, one participant said:
"Having the Sainsbury's Inclusive Community Training workshop delivered in our natural teaching setting immediately helped to keep the training relatable. It was an extremely valuable opportunity, particularly being able to share experiences to understand what other volunteers are doing at their centres to make their offer more inclusive."
The workshop was very well received by the participants. As a result of the training, all attendees said that that they had learned practical ways to support inclusive delivery and now felt ready to support disabled people to access sporting opportunities. In addition, 92% of those who attended said that they got new ideas and strategies that they can apply immediately in their role.
Following another workshop, one RDA volunteer said:
"The Sainsbury's Inclusive Community Training gave me more confidence to encourage my riders to have a say in what they would like to achieve and taught me different methods to adapt my sessions to meet their needs. I got great enjoyment out of attending the workshop and would highly recommend the training to others."
Anna Hall from the British Equestrian Federation said:
"The workshop was a great opportunity for volunteers and coaches from different riding centres to come together and discuss how they could develop the delivery of their individual sessions. By working with the EFDS and RDA to tailor the workshop to an equestrian setting, our attendees felt more comfortable sharing their experiences which made the session more interactive and ultimately proved to be very beneficial for them all."
The Sainsbury's Inclusive Community Training Programme is a creative, informal and informative workshop designed to improve the skills and confidence of those who support disabled people to be more active. It is delivered in partnership by EFDS and sports coach UK and costs a maximum of £10 per participant (further subsidies may apply).
Over 7,000 people have now attended a Sainsbury's Inclusive Community Training workshop and with six months of the current programme remaining, there is still time for your staff and volunteers to benefit. Contact EFDS today to see if you could be eligible for a free, bespoke workshop!
Join in to show your support for the Sainsbury's Inclusive Community Training Programme by signing up to our ThunderClap and check out the latest programme video below.
https://www.youtube.com/watch?v=D0DdACmZfkk
For more information, to find out about workshops in your area or arrange a bespoke workshop, please contact EFDS on AK4A@efds.co.uk / 01509 227751.