ICT 'enhances employability' of healthcare students
As part of the Sainsbury's Inclusive Community Training Awareness Week (6-13 April), we have been sharing the stories of individuals and groups who have benefitted from the Paralympic legacy training initiative. Today we highlight how final-year students from the Faculty of Health and Social Care at Edge Hill University have benefitted from the training and have become more employable as a result.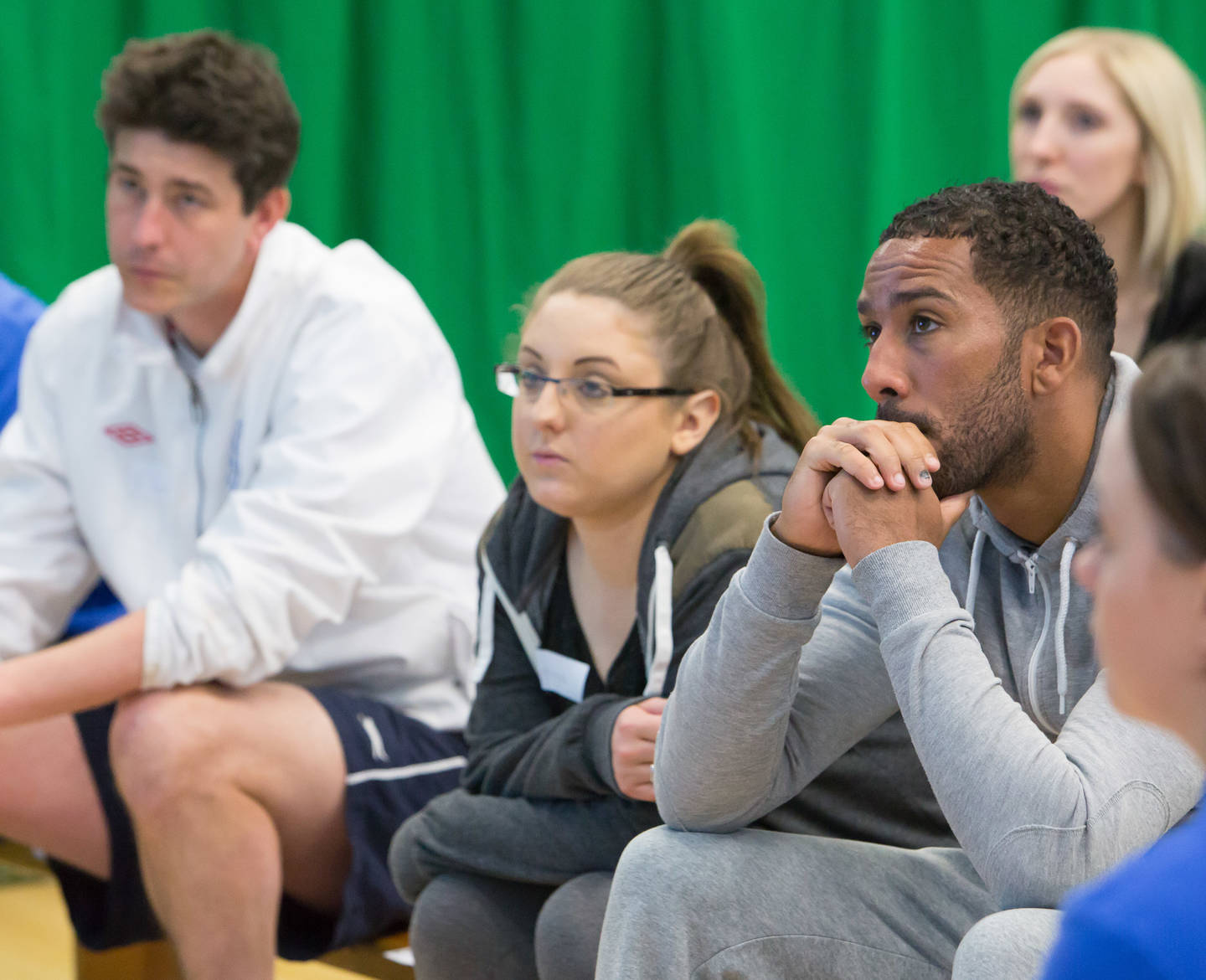 The workshops, arranged by Lancashire Sport, were delivered in November and March enabling two cohorts of students to take part in Sainsbury's Inclusive Community Training. During the three-hour practical workshops, the students were able to build upon their studies by learning about practical tools to support inclusive delivery, including the STEP framework and Inclusion Spectrum. As a result the knowledge they gained in the workshop, the students are more competent and confident in delivering sport-based activities to disabled people.
Laura Ashton-Goldthorpe, lecturer in Applied Health and Social Care at Edge Hill University, explained how she saw the training as a useful opportunity for her students:
"The Sainsbury's Inclusive Community Training is a fantastic opportunity for our students to gain practical, inclusive, transferable skills which reflects Public Health strategy for healthier active lifestyles on local, national and global levels."
The training equipped 44 final-year students on Applied Health and Social Care undergraduate programmes to support the disabled children and adults who they'll go on to work with to be more active.
As Carol Wilson, Senior Lecturer in Applied Health and Social Care explains, the training will make the students more employable once they graduate:
"As future practitioners in the Health and Social Care sector, students participating in the workshop have demonstrated their commitment to inclusive practice. The training has enhanced their future employability."
The feedback received from the workshops was very positive and demonstrated the impact it had on the participants. After attending, all the students said that the learnt practical ways to support inclusive delivery and believed that the content of the workshop was tailored to their needs. Moreover, students reported a 64% increase in their confidence, skills and knowledge in the inclusion of disabled people in sport and physical activity following the training.
The Sainsbury's Inclusive Community Training Programme is a creative, informal and informative workshop designed to improve the skills and confidence of those who support disabled people to be more active.It is delivered in partnership by EFDS and sports coach UK and costs a maximum of £10 per participant (further subsidies may apply).
More than 7,000 people have now attended a Sainsbury's Inclusive Community Training workshop including physiotherapy, occupational therapy and early year's students. With six months of the current programme remaining in this funding cycle, there is still time to arrange a free bespoke workshop for your students. Contact EFDS today to find out how!
Support us to raise awareness of the Sainsbury's Inclusive Community Training by signing up to our Thunderclap and checking out the latest programme video below.
https://www.youtube.com/watch?v=D0DdACmZfkk
For more information, to find out about workshops in your area or arrange a bespoke workshop, please contact EFDS on AK4A@efds.co.uk / 01509 227751.