Schär in shape for first London win
With four-time winner Tatyana McFadden absent through illness, it will be Manuela Schär who starts as favourite for the women's wheelchair title at the 2017 Virgin Money London Marathon on Sunday, and the Swiss racer is in confident mood after her world-beating win in Boston.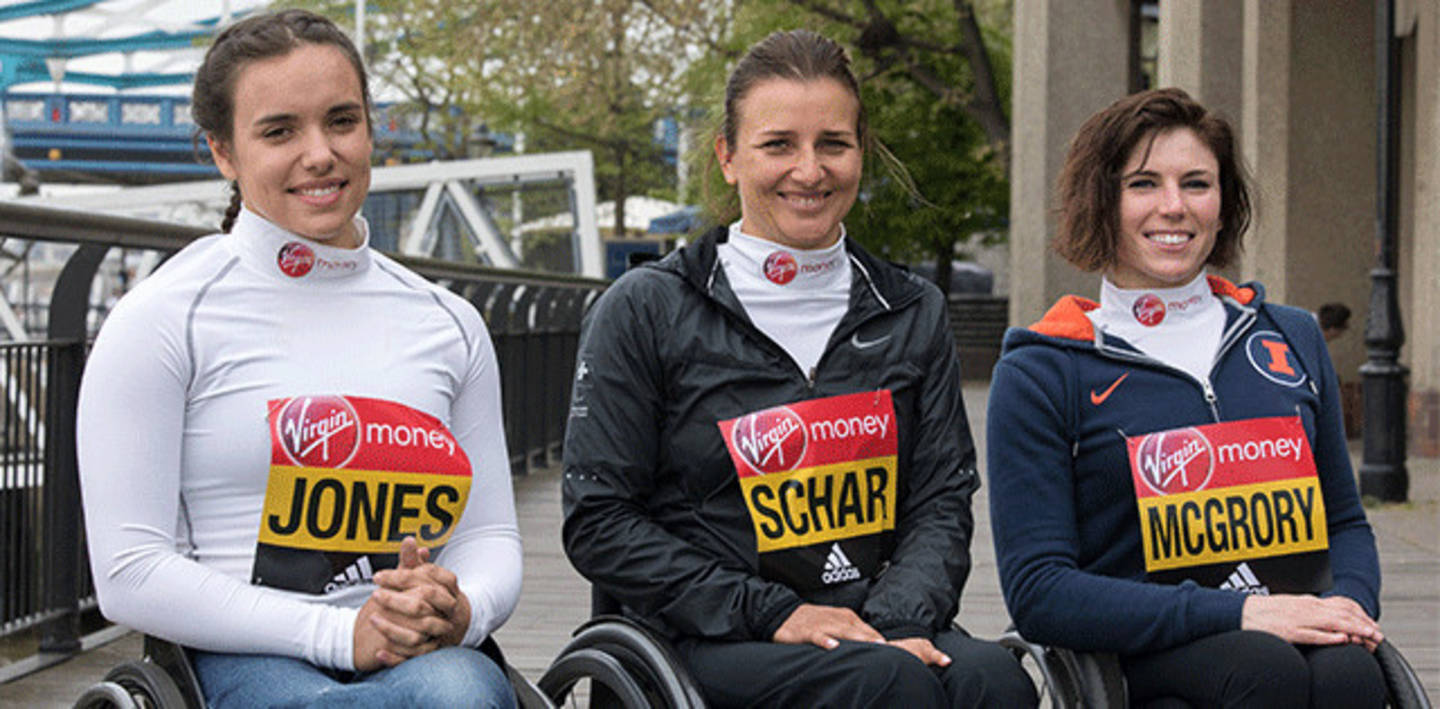 Schär finished runner-up to McFadden for the last three years, losing by just one second last year, but she smashed the Boston course record on Monday and now the 32-year-old is hungry to win her second marathon within a week.
"I was pretty sore after Boston but I was so happy that I forgot about the pain," said Schär. "It was such a good day for me and the conditions were perfect there. I'm hoping to be fine by Sunday."
A regular on the racing scene, it was Schär's first Boston victory and her second podium finish in 2017 after she was second to Amanda McGrory in Tokyo.
McGrory won the London crown in 2009 and 2011, and claimed bronze at the Rio Paralympics after winning medals on the track in the 5000m and 1500m. The 31-year-old also bettered the old world best in Boston where she was second in 1:33:13.
"I am happy with my result in Boston because I have always had a love-hate relationship with that marathon," said McGrory. "London is a great race for me, so I am looking forward to it.
"There's a huge advantage in knowing the course. As I'm getting into my career, I know that flatter courses are better for me, but Manuela would never want to be behind me going down a hill."
Jade Jones is the only Briton in the women's wheelchair race while her teammate and regular London Marathon starter, Shelly Woods, takes a break to look after her new son, Leo, who was born in March.
Jones is coached by Ian and Baroness Tanni Grey-Thompson, but her form in London has been mixed. Like fellow Briton, David Weir, Jones is a former winner of the Virgin Money Giving Mini London Marathon.
She made the step-up to the senior event in 2014, when she broke two hours to finish ninth, but dropped out in 2015 and 2016. She clocked 1:41:44 in Boston, where she raced for the first time.
"I'm stronger than ever because I've been cross training and taking part in triathlons," Jones said. "But it's the first time I've competed at Boston and London back-to-back, so we'll see what happens."
Jones is a good example of the development of wheelchair athletics and hopes that her success is inspiring more disabled people to take up the sport.
"I like to think there are more people doing sport as a result of seeing us in marathons," she said. "There are definitely more people on the track these days."
Sunday's race will also feature US athletes, Shirley Reilly, the London 2012 Paralympic champion, and Susannah Scaroni, who placed third in Tokyo and Boston this year.