Uppingham Sports Centre receives Inclusive Fitness Initiative Award
Uppingham School Sports Centre (USSC) has re-opened its Fitness Studio, having completed a refurbishment and been supplied with 62 pieces of the latest Pulse Fitness equipment.
The new accessible equipment and other improvements have enabled USSC to be awarded the Inclusive Fitness Initiative (IFI) accreditation, recognising the Centre's commitment to provide accessible facilities, equipment and support. USSC is the first facility in Rutland, the second facility in Leicestershire and third in the East Midlands to receive the award.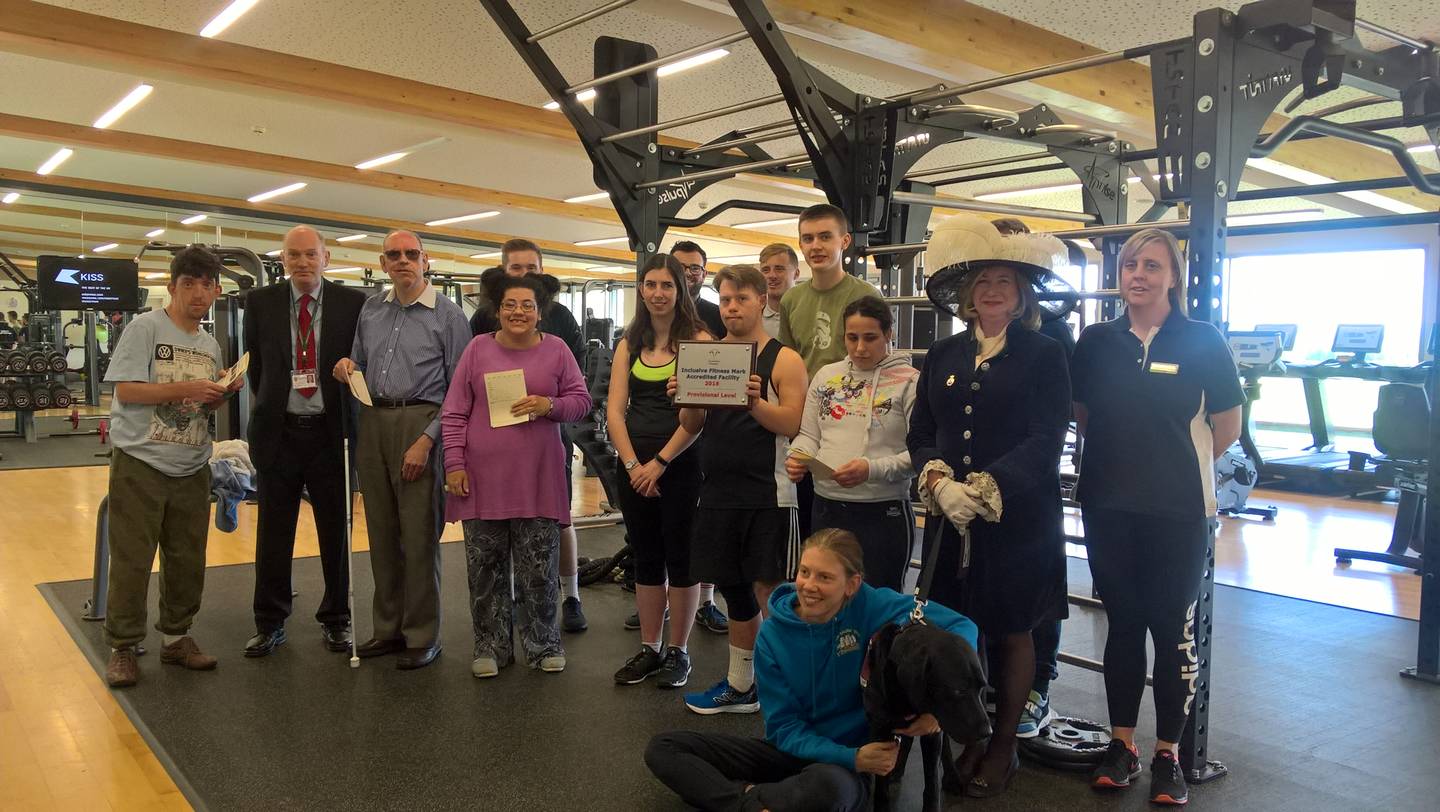 The High Sheriff of Rutland, Sarah Furness, presented the IFI award which was gratefully received by Andrew Merrell, Fitness Manager, on behalf of USSC.
Andrew said:
"We are delighted to have received the IFI award recognising our investment in inclusive fitness. The new equipment at USSC has revolutionised the training options for our customers and the increased variety of fitness equipment provides an excellent opportunity for individuals with varying needs to have an enjoyable workout, with improved access and inclusivity."
The presentation followed an inclusive exercise session in the refurbished Fitness Studio which included strength, cardiovascular and functional training which was thoroughly enjoyed by everyone that attended.
Various membership opportunities exist at USSC for the local community to make use of this excellent improvement to the centre and the Fitness Studio now also has specific sessions available to children to develop their fitness knowledge.
To view the new equipment please follow USSC on Twitter or Instagram and for further information, to arrange a tour or to become a member, please visit the USSC website. You can also contact the reception team on 01572 820833 or via email ussc@uppingham.co.uk.
For more information about the IFI accreditation, please visit the EFDS IFI webpages.