North West prepares for Typhoo and EFDS regional athletics event
This Sunday, 30 April, local athletes from clubs and schools are competing in the North West Regional Athletics Championships, supported by Typhoo and organised by volunteers for the national charity the English Federation of Disability Sport (EFDS). The much anticipated event will take place at the Manchester Regional Arena, starting at 10am.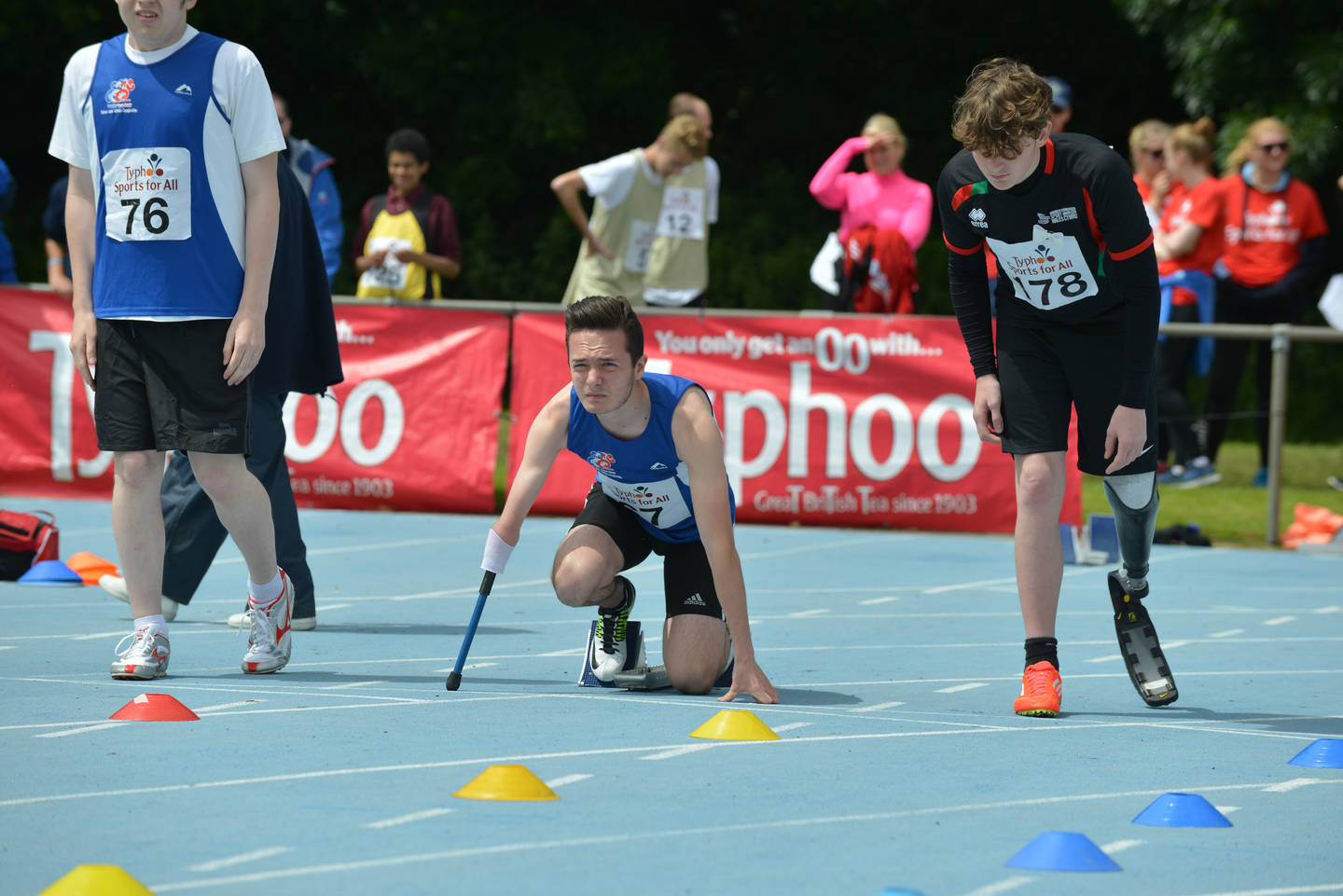 Aiming to increase the number of disabled athletes in sport, the event will allow over 85 junior athletes to compete in a series of track and field events. The Manchester event is part of the regional qualifiers that lead up to the Typhoo National Junior Athletics Championships climax on 1-2 July. Over 200 12-20 year olds will take part at Warwick Athletics Stadium, where spectators can spot future stars among competitors.
2017 is the third year that Typhoo is adding an extra 'OO' to the National Junior Athletics Championships, aiming to increase the number of disabled people in athletics.
Every year 1400 disabled athletes take part in this particular athletics programme across England. In 2017, the tea company is brewing up again with EFDS's events programme to ensure more disabled athletes have access to local and national competition. The full track and field programme means athletes with a wide range of impairments can take part - something, which many events do not regularly offer.
Somnath Saha, CEO of Typhoo Tea, said:
"Sports unites people and, at Typhoo, bringing communities together is an important part of what we do. Supporting EFDS again this year, we look forward to providing more opportunities for young disabled people to compete at a high level as part of our ongoing Sports for All programme."
Barry Horne, Chief Executive for EFDS, said:
"It is fantastic to be working with Typhoo for a third year. This is a much-loved programme and every year we enjoy seeing how many people get involved in this athletics programme, whether taking part or volunteering. Typhoo's support means we can ensure more disabled people can reap the benefits of an active lifestyle."