Russell secures second gold on second day of Para-Swimming meet
Paralympic Champion Hannah Russell (S12) won her second gold medal of the British Para-Swimming International Meet after winning the 50m Freestyle.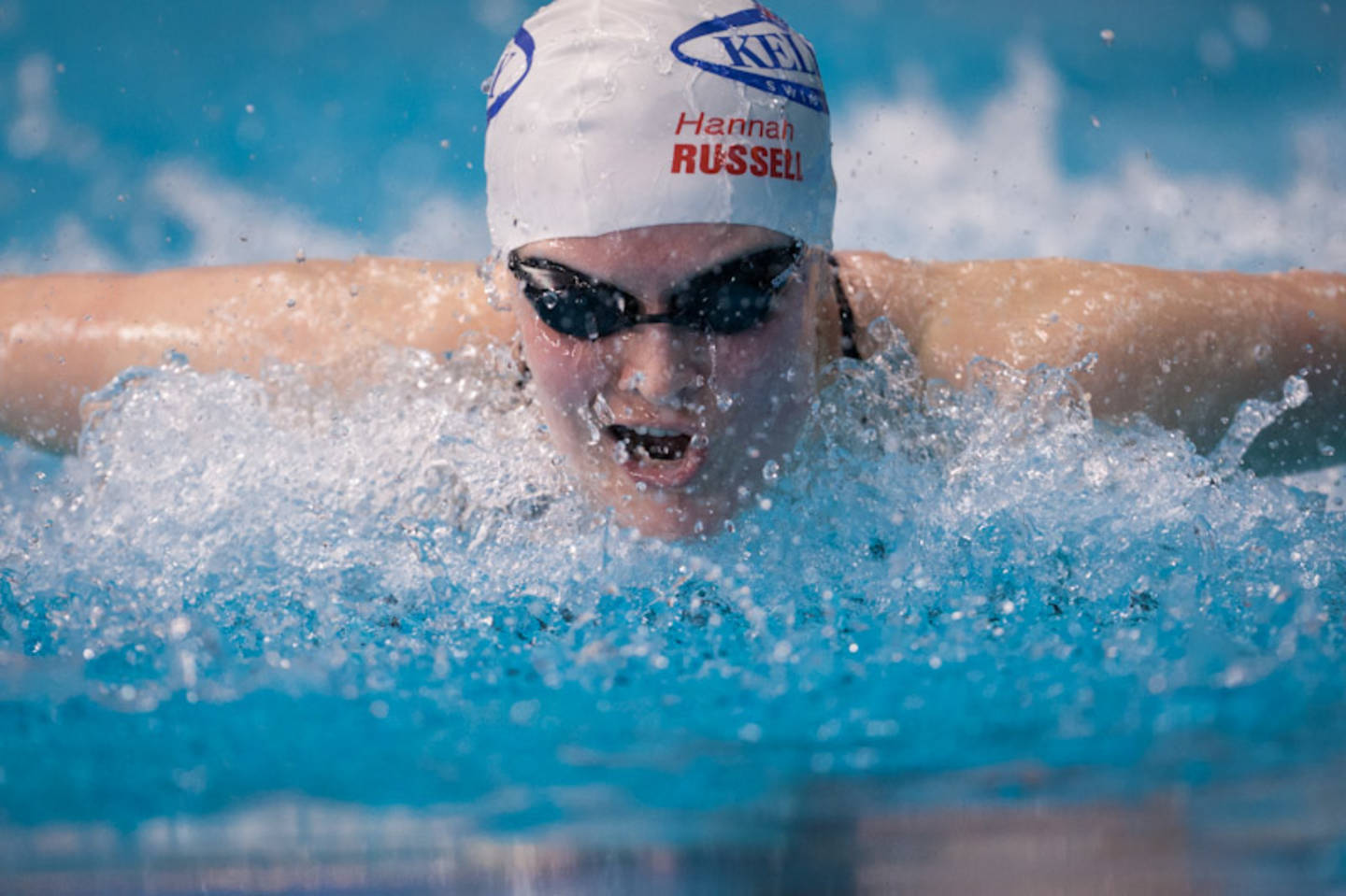 Russell impressed with a powerful swim to touch in a time of 27.54, which was just 0.01 off her time in Rio. She won gold with 931 points.
"That was a great swim for me in the here and now, to pretty much match the swim I did in Rio in the final I can't ask for much better," Russell said.
"I've had a few tough weeks of training and then a small amount taper and also working with Mark Rose, we have a great relationship and that's certainly helped to get me in the right place for this event.
"It's absolutely fantastic to have international rivals from around the world racing here in Sheffield and it really spurs me on!
"The next major competition for me is the Worlds in Mexico later in the year but first will be the qualification meet back here in the summer."
Letticia Martinez (S11, USA) touched in a time of 31.54 to score 924 points and win the silver. Bronze went to S Toshpulstova (S13, Uzbekistan) with 923 points after touching in 28.08.
Matt Wylie, who holds the 50m Freestyle Paralympic title, won his first medal of the competition after securing victory in the same event.
Wylie (S9) secured his gold with a score of 871 after touching in 26.31.
"I'm pretty happy with that," Wylie said. "The time was pretty good. The way I swam the race was different. I'm trying to move that race on.
"Racing out in Rio was a dream come true for me and it's given me a taste of what I want to do in four-years' time. I had some time off after Rio and I had to re-evaluate and I know that Tokyo will be even more competitive. That's brilliant. That's exactly where I want to be.
"I'm not rested completely for this event. This morning I swam my usual race profile, exactly the same to how I swam in Rio. Tonight I tried to do it differently. I'm experimenting and seeing how I get that race perfect for Tokyo."
Uzbekistan's Muzaffar Tursunkhujase (S13) won silver with a total of 859 after finishing in 24.40. The bronze medal was won by Lewis White (S9) in a time of 26.61 with a score of 842.
The Women's 200m Individual Medley was won by Rebecca Meyers (SM13, USA) who touched in a time of 2:26.36 and secured a points score of 960.
Silver was won by Toshpulstova with a score of 955 with a time of 2:26.62. The bronze medal went to Brit Maisie Summers-Newton (SM6) who lowered her personal best on her way to the podium. She clocked 3:05.49 with a score of 910.
Dmitriy Horlin (SM12, Uzbekistan) won the 200m Individual Medley ahead of Paralympic Champion Ollie Hynd (SM8).
Horlin touched in 2:1614 with a score of 888 while Hynd finished in 2:25.71 and a score of 887. Kahoru Harazawa (SM10) won bronze with 837 points and a new British record time of 2:14.59.
The 150m Individual Medley was won by Jonas Larsen (SM4, Denmark) in a time of 2:36.25.