Tai and Firth storm to new world records
On the penultimate day of action at the British Para-Swimming International Meet in Sheffield, Alice Tai lowered the S9 100m Backstroke world record.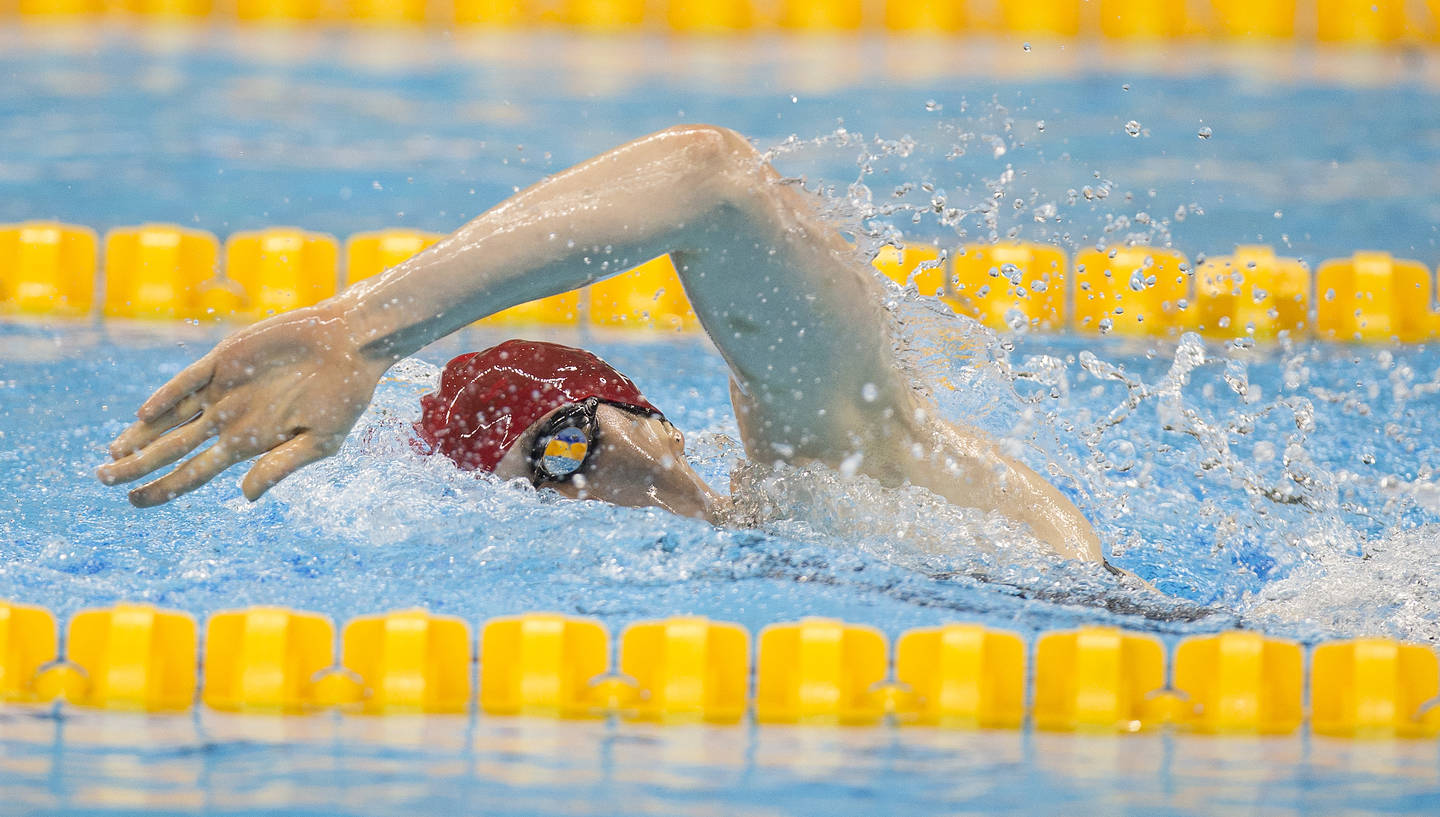 Tai, who won bronze at the Rio Games, swam an excellent race to lower the World record to 1:07.66. She scored the gold medal with a score of 1045.
"It's seems so surreal right now to be a world record holder," Tai said. "I wasn't expecting to swim that much faster than this morning. Going into the race my PB was 1:08.34 so I was going to be happy with anything close to that.
"I've not been close to my PB in a while so to go a 1:07 and knock lots of time off my PB and get the world record is just crazy.
"This morning we noticed a few things in my stroke that needed correcting. I looked at the race analysis before the warm up and worked with Graeme [Smith] to improve. I thought I'd gone out way too slow. I wasn't expecting the time that I did. I have been focusing on my backstroke in training too."
Paralympic Champion Hannah Russell (S12) won silver in a time of 1:06.44 and a score of 982 while Paralympic Champion Stephanie Millward (S8) won bronze in 980 points after touching in 1:13.43.
Triple Paralympic Champion Bethany Firth set a new world record in the S14 100m Butterfly after touching in a time of 1:04.62. In the race USA's Rebecca Meyers won the gold with a total of 934 and a time of 1:04.70.
Silver went to S Toshpulstova (S13, Uzbekistan) finished in a time of 1:05.51 to achieve a points total of 900. Tai won her second medal of night as she took bronze in 1:09.58 and a score of 882.
Paralympic Champion Ellie Robinson (S6) showed the British crowd her class in her main event to win gold in the 50m Butterfly.
She dominated the field to win gold with 927 points after touching the wall in 36.38.
"I'm really happy with that because I've got my exams at the moment and I've been really busy," Robinson said. "It's been daunting in the lead up to my exams but swimming and my school are working really closely together. All I can do is try my best and see what happens.
"It's the start of the four-year cycle and I've time to realise there are new goals and targets for the years to come. But the way I have swum is giving me confidence.
"I am looking ahead to Tokyo. It's always the main aim and it's going to be a great meet to work towards. I've got my 400m Freestyle tomorrow and I am really looking forward to that."
Canada's Tammy Cunnington (S4) finished in a time of 53.49 to secure silver with 923 points. Nicole Turner (S6, Ireland) won the bronze in 851 points and a time of 37.44.
The men's 100m Butterfly was won by Dmitriy Horlin (S12, Uzbekistan) in a time of 59.21 and a total of 884. James Hollis (S10) finished in second place lowering his own British record to 57.48 giving him a total of 862. The bronze was won by Stephen Clegg
(S12) in a time of 1:00.92 and a total of 812.
Tucker Dupree (S12, USA) won the gold medal in the men's 100m Backstroke after finishing in a time of 1:02.10 and securing 911 points. Stephen Clegg (S12) lowered the British record to 1:02.01 and won silver with 876 points. Jordan Catchpole (S14) won the bronze with 826 points after securing a time of 1:03.15.
Arnost Petracek (S4, Vzech Republic) won the gold medal in the 50m Butterfly. He scored a total of 888 after finishing the race in a time of 42.10. Andrew Mullen (S5) won silver with a total of 738 after touching in 37.59 and Tabias Pollap (S7, Germany) took the bronze in a time of 32.59 and a total of 662.