EFDS and Mind join forces for Inclusive Community Training
As part of Mental Health Awareness Week 2017, the English Federation of Disability Sport (EFDS) celebrates our partnership with Mind. Together, we deliver the Sainsbury's Inclusive Community Training to people who support those with mental health problems.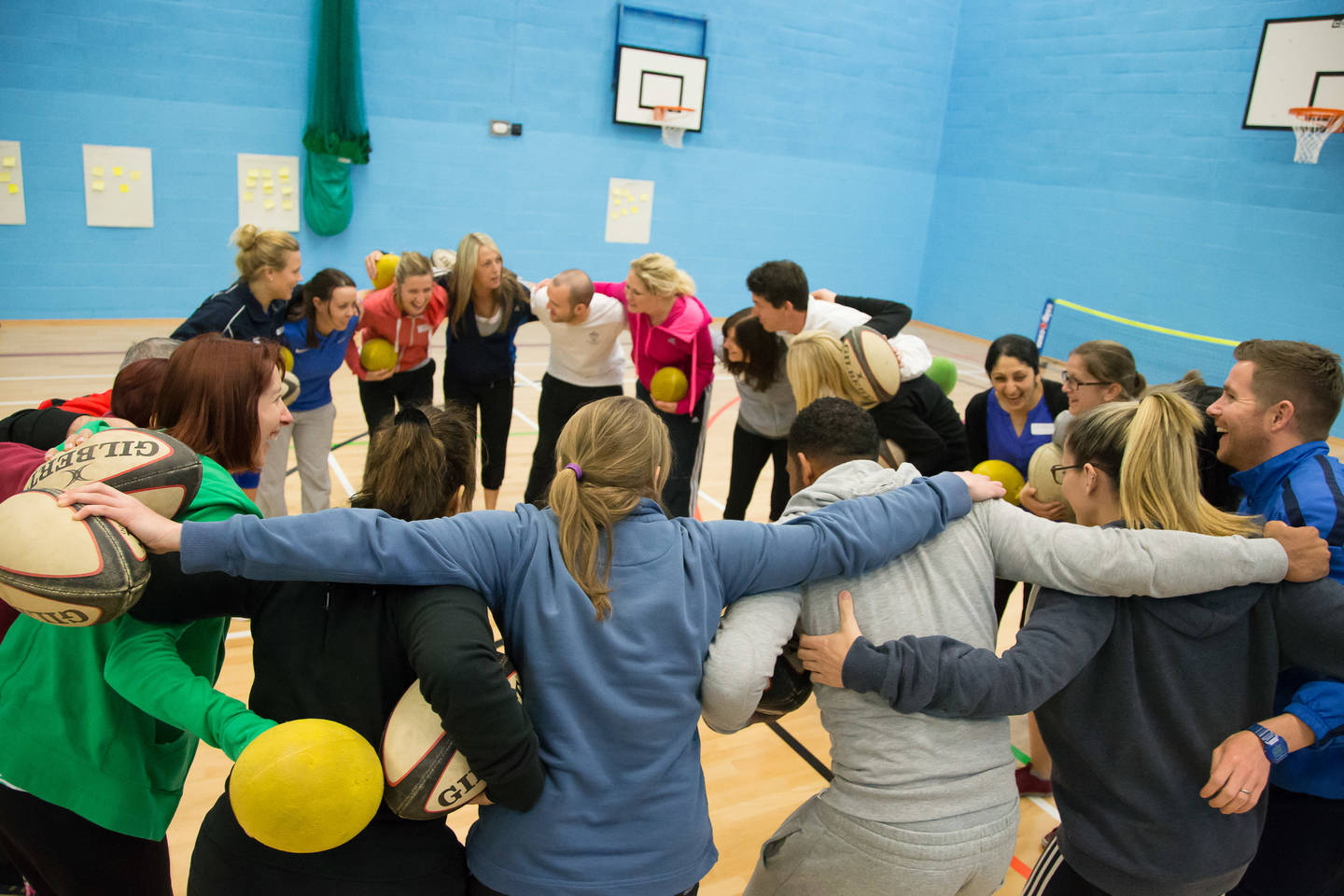 In the UK, one in four adults will experience mental health problems in a year, and one in ten young people are affected by a mental health problem. We know that sport and physical activity can not only be beneficial for physical health, but mental health as well. It can reduce anxiety, increase self-esteem, enable clearer thinking and also provide a range of social and emotional benefits. This is why EFDS has joined forces with Mind, the national mental health charity, to develop and deliver a bespoke strand of the Sainsbury's Inclusive Community Training with a focus on mental health.
The low-cost training, which consists of an extended four-hour Sainsbury's Inclusive Community Training workshop supported by online resources, is aimed at staff and volunteers who support people with mental health problems. It enables them to deliver sport based activities to promote both physical and mental health.
Through the training, participants explore barriers to physical activity which people with a mental health problem face and identify ways to overcome them, learn about practical tools to support inclusive delivery and explore creative ideas to support people with mental health problems to take part in physical activity. They also learn about local groups, activities and further training opportunities for both themselves and the people they support.
Since the mental health strand of the Sainsbury's Inclusive Community Training was developed, staff and volunteers from a range of backgrounds and organisations including Mind, Together UK and the NHS have benefitted from attending a workshop.
One volunteer who attended a workshop in Manchester said:
"The training provided me with good models to follow which were really useful and something I'll be able to use practically to deliver sport and physical activities to the people with mental health issues that I support."
Another workshop participant described the training as 'fun' and added:
"I really enjoyed it and I now feel aware of the issues surrounding mental health and physical activity and the initiatives available to combat them."
These bespoke Sainsbury's Inclusive Community Training workshops have been very well received as the feedback from the workshop demonstrates. 100% of participants trained said that through the workshop they learned practical ways to support inclusive delivery which they could apply immediately to their role. Furthermore, there was a 45% increase in participant's confidence, skills and knowledge in the inclusion of disabled people in sport and physical activity following the training.
The Sainsbury's Inclusive Community Training programme is creative, informal and informative and delivered in partnership by EFDS and sports coach UK. The training costs a maximum of £10 per participant, although many workshops are free to attend.
With less than five months of the current programme remaining, there is still time to arrange a free bespoke workshop for your staff and volunteers and join the 7,750 people who have already benefitted from a Sainsbury's Inclusive Community Training workshop. Contact EFDS today to find out how!
For more information, to find out about workshops in your area or arrange a bespoke workshop, please contact EFDS on AK4A@efds.co.uk / 01509 227751.