Gordon Reid wins Japan Open and returns to world No.1
Rio Paralympic gold medallist and reigning Wimbledon champion Gordon Reid made history again on Sunday, becoming the first Brit to win the men's singles title at the Japan Open in Iizuka to cement his return to the top of the wheelchair tennis world rankings.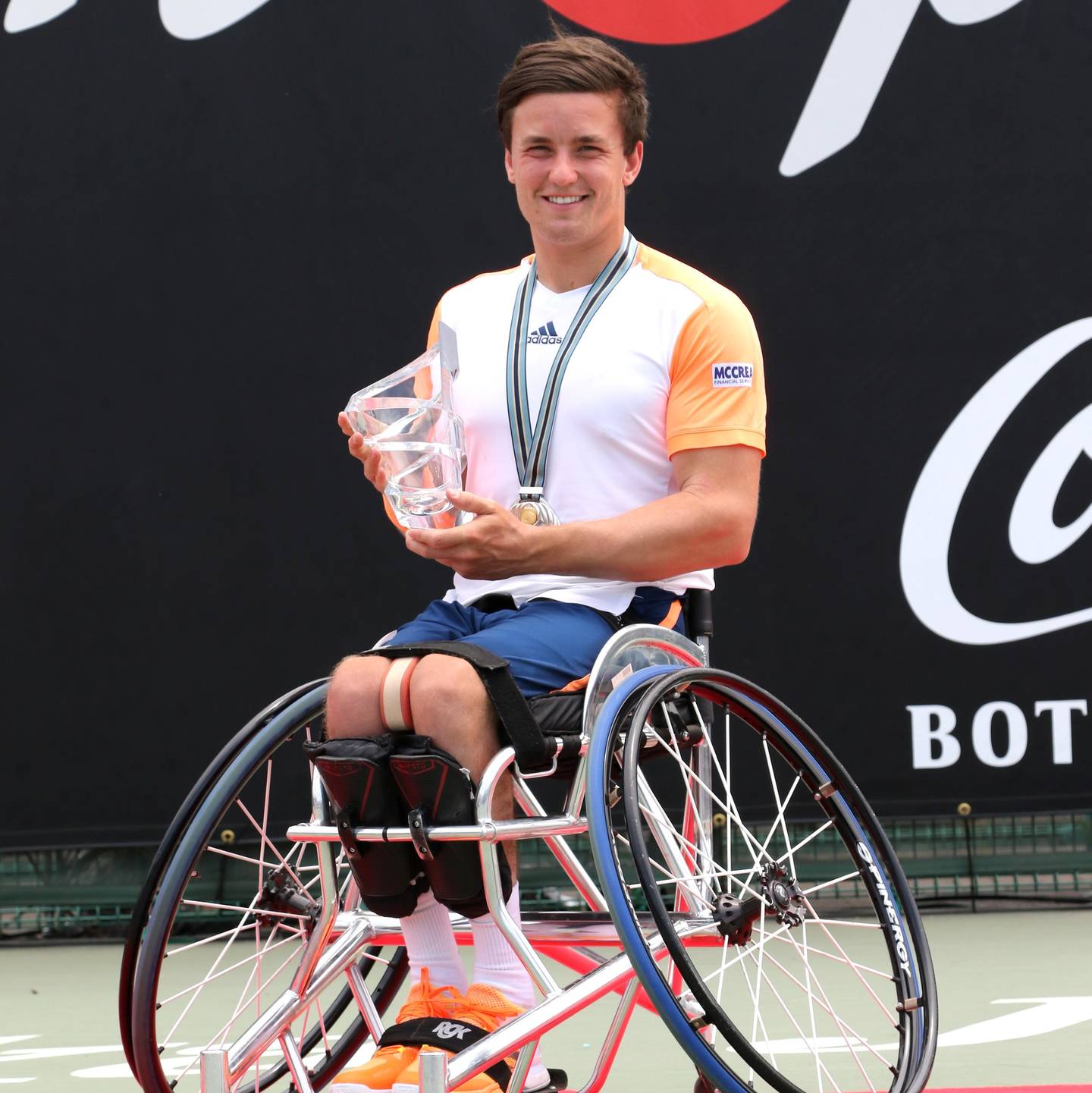 Gordon will become world No.1 for the third time when this week's rankings are published after winning his second title at Super Series level, the top tier of wheelchair tennis tournament outside of the Grand Slams.
The 25-year-old beat world No. 5 Nicolas Peifer of France 7-6(3), 6-1 in Sunday's final, which was Reid's second in Iizuka after also finishing runner-up in 2015.
After defeating world No. 8 Maikel Scheffers in the quarter-finals, second seed Reid made it back-to back victories over former Japan Open champions when he beat Argentina's world No. 4 Gustavo Fernandez in the semi-finals. Reid beat Fernandez 6-4, 3-6, 6-4 to reach one of three finals in Iizuka for players on the Tennis Foundation's Wheelchair Tennis World Class Programme.
The British No.1 went into this year's Japan Open just 30 points behind Stephane Houdet of France at the top of the rankings. But securing his place in the semi-finals for the second straight year proved to be the key result for Reid's return to world No.1. As Peifer beat defending champion Houdet in the other semi-final, before Reid signed off in style with victory in Sunday's final.
Gordon said:
"I'm very happy to be coming home with the title and regaining my place at the top of the singles rankings.
"This is my first Japan Open title and only my second Super Series title, so it's one I am very proud of. I felt I improved my level throughout the week and produced my best tennis at the important points in the final to clinch the match.
"My performances in Japan have given me a good confidence boost looking ahead to the summer Grand Slams."
Reid first became world No.1 after winning September's historic all-British men's singles gold medal match against Hewett at the Rio Paralympics.
He remained at the top for three weeks and then regained the position in December when beating Houdet in his penultimate match of the season, in the semi-finals of the NEC Wheelchair Tennis Masters in London.
Reid therefore became the first Brit to earn the men's singles year-end world No. 1 ranking and become ITF Wheelchair Tennis World Champion. Gordon is due to receive his ITF World Champion's award in Paris next month.
Find out more about Tennis Foundation and opportunities to take part near you, visit Tennis Foundation website.
Photo credit: Japan Open 2017