Rivertime Boat Trust aims "to get more disabled people on the water"
Simon Davis, co-founder of Rivertime Boat Trust, tells us about his experience of providing accessible boating opportunities for disabled people and the impact he feels it has had on their lives. He also shares some feedback from those who have benefited from the activities.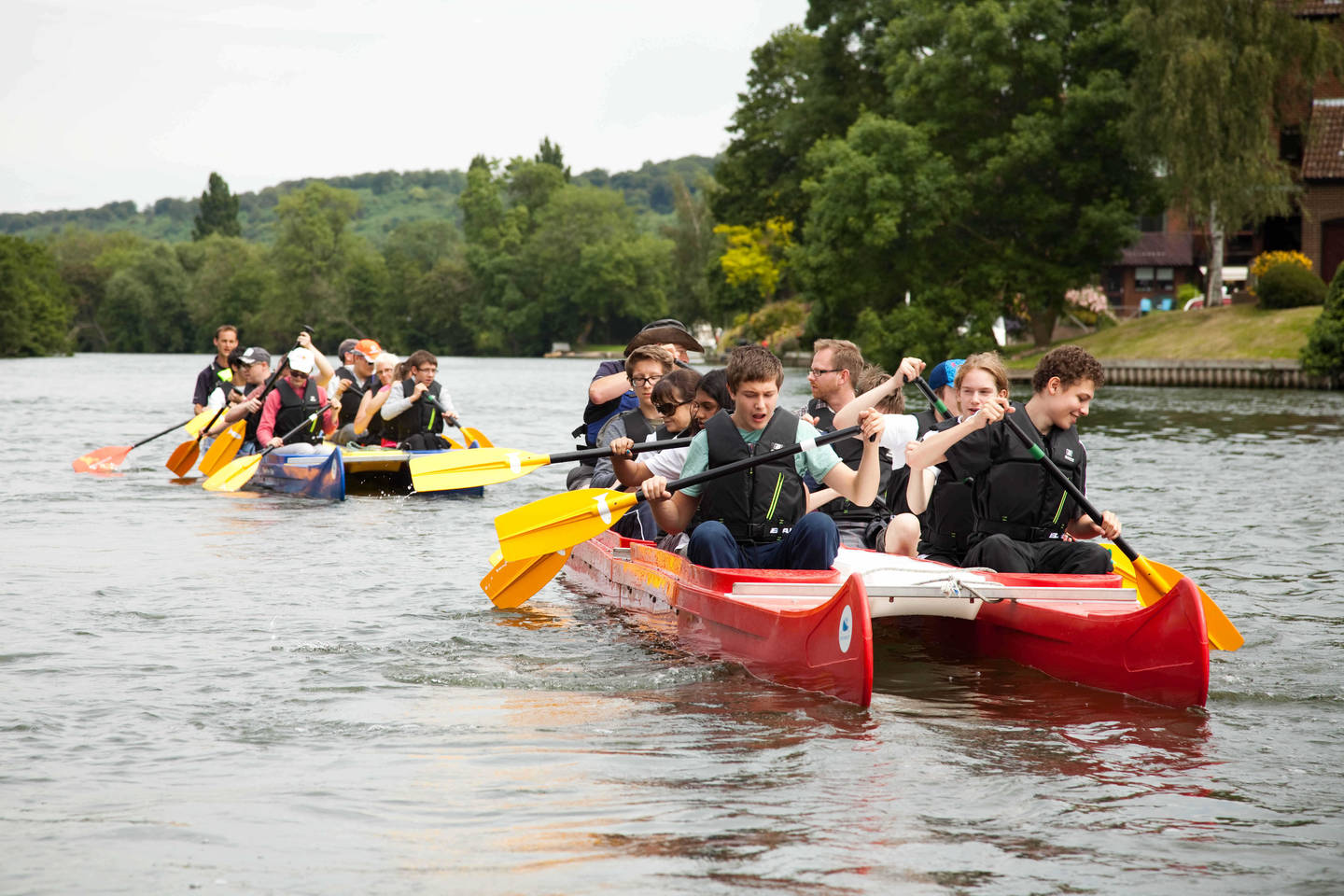 Since setting up The Rivertime Boat Trust ten years ago, we are delighted to have helped over 16,500 disabled people get out on the River Thames for challenges and opportunities they might not usually get the chance to try.
"It was just the best experience going on the boat and I really enjoyed it." Student, Pebble Brook School
Disabled people can have a day on Rivertime with our skipper Lucy at the helm, or at our Accessible Boat Club operating at Bisham Abbey Sailing School they can captain their own vessel in the form of a bell boat, sail boat, canoe or Wheelyboat.
"It is a wonderful chance to be outside and go on the water because some of us are afraid of water." Student, Manor Green School
For the last three years, we have joined forces with the River and Rowing Museum at Henley on Thames, creating combination days on Rivertime and in the classroom, that are tailor-made to suit different groups of children.
"I brought students with very complex needs, yet all of them took part in your activities and were fully motivated...not only that...they had the most wonderful day and really enjoyed themselves!" Teacher, Oak Lodge School
This partnership with the River and Rowing Museum has been a huge success and more than 450 children from special needs schools have benefited from the exciting, initiative that engages the students educationally, physically and socially.
"Overall Rivertime is such a positive activity that brings enhancement to all areas of development and is an absolute joy bringer for all the students." Tutor, River and Rowing Museum
One of the benefits of being a small charity is that we can put the needs of disabled people front and centre of all we do, with none of the bureaucratic complications that can come with running a massive concern. Our mission is to get more disabled people out on the water and this year we will increase our numbers threefold by holding the first ever Rivertime Accessible Regatta for special needs schools on the River Thames on Wednesday 14 June.
Over 350 children from 20 different Special Educational Needs and Disability (SEND) schools will be joining us for water and land based activities in the grounds of the beautiful medieval abbey at Bisham. We are thrilled to be hosting the event and thoroughly looking forward to welcoming the children on board.
"We like the opportunity to give our students the freedom of being on the river. Being on water makes the children more independent and they also improve at working as a team. The children can access it all because there is also the Wheelyboat and so everybody who comes along get a go and nobody gets left out. They absolutely love it..." Tutor, Manor Green School
We are hoping, with our work with the Rivertime Boat Trust and particularly with this year's exciting regatta, to encourage other boat clubs up and down the river to embrace inclusive boating and to give them confidence to hold their own accessible regattas on waters far and wide.