Special Olympics GB release National Summer Games anthem
Special Olympics GB is thrilled to announce that James Toseland, former double World Superbikes Champion turned rock music artist, has with Toby Jepson written, produced and re-recorded the Special Olympics GB National Summer Games 2017 anthem - 'We'll Stop at Nothing'.
The song is being released today with all profits going to the charity to support athletes with learning disability.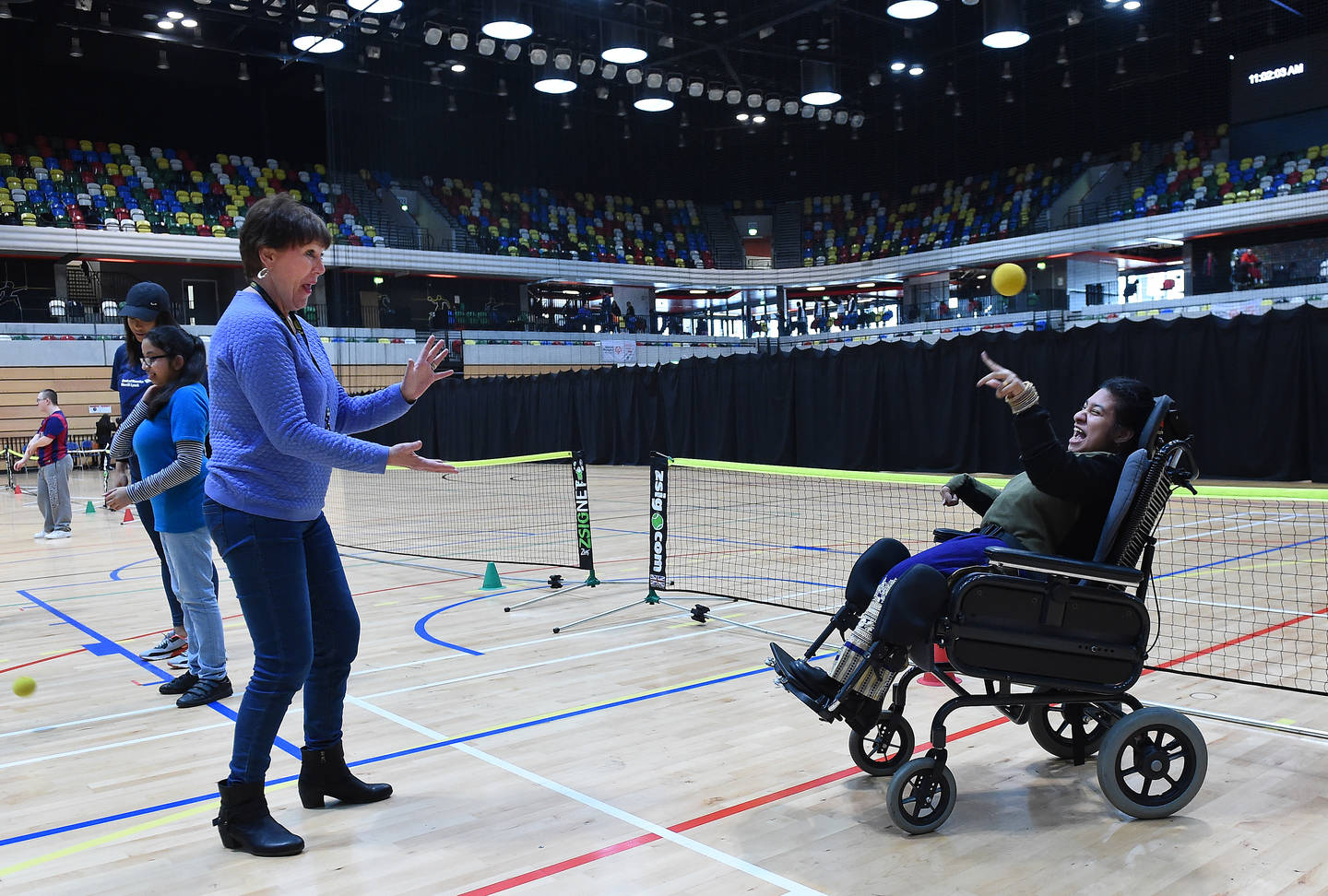 Born in South Yorkshire, James was the 2004 and 2007 World Superbike Champion. Post Superbikes, James' career has taken off in the world of music, with two critically acclaimed albums and tours across UK and Europe, sharing stages with some of rock music's biggest names.
'We'll Stop At Nothing' originally appeared on the Toseland album 'Cradle The Rage' where the track was spotted by Special Olympics GB. James re-recorded the track alongside the sensational Sheffield Choir, ChorusUK at the Sheffield City Hall.
Special Olympics GB's National Games are to be held in Sheffield and South Yorkshire this August and will see around 2,600 athletes with learning disabilities take part in 20 sports events. The National Summer Games is the largest disability sports event of 2017 and entry is free to the public for all sporting action.
Special Olympics GB is the largest registered charity providing year round sports training and competition opportunities for people with intellectual (learning) disabilities. The National Summer Games will open on Tuesday 8 August, with a spectacular opening ceremony at Sheffield United's Bramall Lane. James and his band will perform the official Games anthem at the conclusion of the opening ceremony.
We'll Stop at Nothing is available to buy, with all profits going to Special Olympics GB. Click here to buy National Games anthem on iTunes.
James commented:
"I am proud to have written, produced and re-recorded this song as the Official Anthem for Special Olymics GB's National Games in Sheffield. I hope in this song I have captured the energy, spirit, passion and fun of Special Olympics GB and their brilliant athletes.
"When I wrote the lyrics to 'We'll Stop At Nothing' I had just been forced to retire from being a sportsman and the song is all about fighting to get back up again when we all inevitably get knocked down.
"Seeing the incredibly brave athletes pushing themselves to the limits regardless of their individual disabilities, captures their resilience and adaptability to succeed regardless of the challenges ahead."
Karen Wallin, Chief Executive of Special Olympics GB said:
"It is tremendous that James has re-recorded 'We'll Stop At Nothing' for us to use as the 2017 Special Olympics Games Anthem and that he is donating all profits to the charity.
"We are thrilled James has become an Ambassador and is already helping us to raise awareness of the work that we do across the country every day and for the athletes with intellectual disabilities that we work with."
For more information about the Special Olympics Great Britain National Summer Games 2017, please visit: sheffield2017.org.uk.