Over 2,000 volunteers benefit from Sainsbury's ICT workshop
As part of Volunteers' Week 2017, the English Federation of Disability Sport (EFDS) is showcasing some of the volunteers who support disabled people to be more active.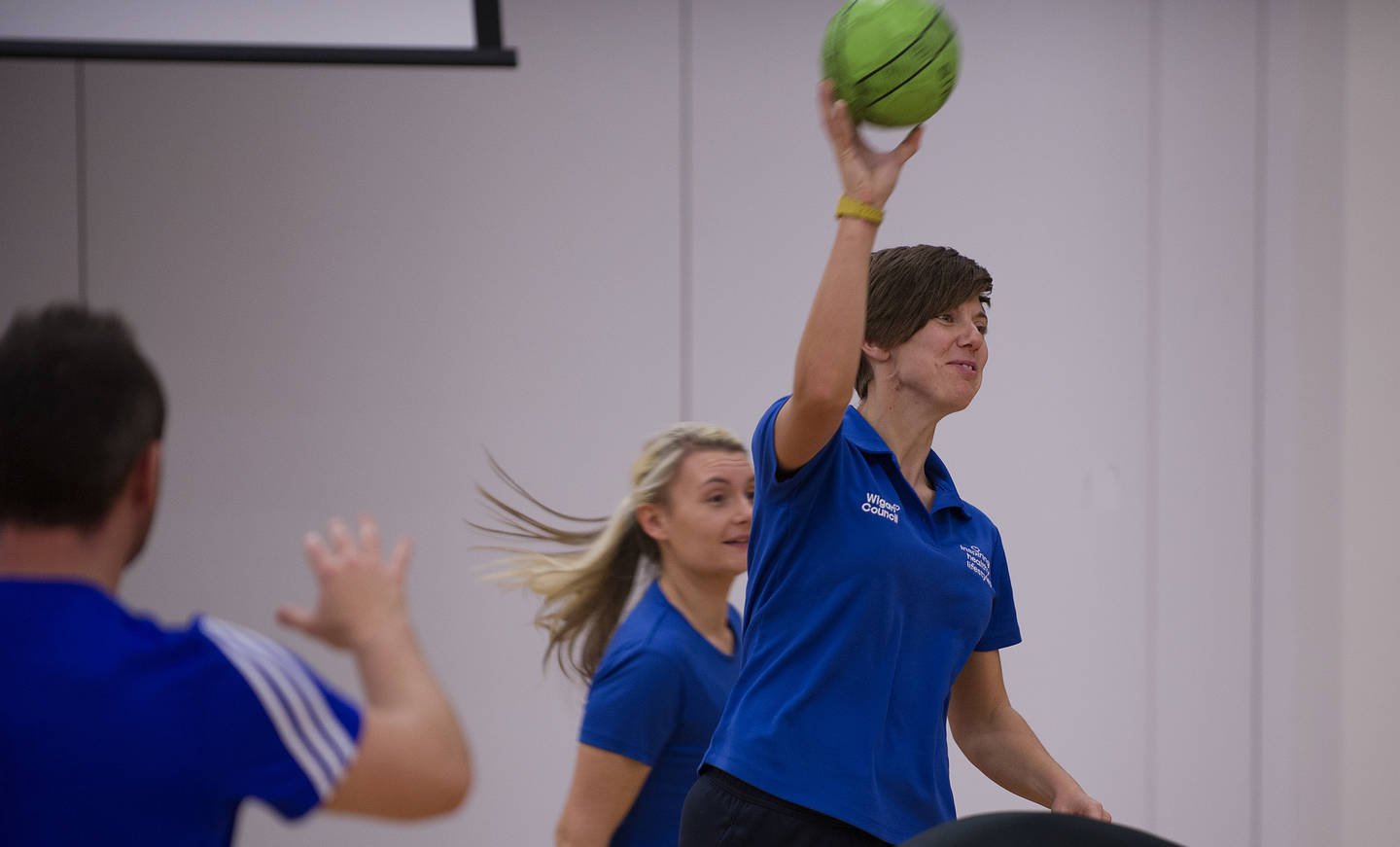 The Sainsbury's Inclusive Community Training is one important way in which EFDS is supporting volunteers to feel more confident in delivering inclusive physical activity.
Since 2014, over 2,000 volunteers have benefitted from this creative initiative which provides low cost training to individuals who support disabled people of all ages within the community.
One of the volunteers who has benefitted from the three-hour, practical workshop is David, a community volunteer with a hearing impairment from Warrington. David attended the training to increase his confidence in delivering activities and share his own experiences with others. He said:
"The Sainsbury's Inclusive Community Training has given me a much better understanding of how to meet the needs of everyone who takes part in physical activity sessions. I feel much more confident! It has inspired me to inspire others. Since the workshop I have been able to provide first-hand knowledge to other people working with participants with disabilities in modifying and adapting their sessions to make them more fun and inclusive of everyone."
As a result of the programme, David now plans to further develop his skills and experience by becoming a qualified coach.
Tom, a volunteer at a weekly swim for disabled people of all ages, decided to attend the training to learn how to make activities more challenging and inclusive for everyone. He said:
"The Sainsbury's Inclusive Community Training supported me to ensure I always focus on ability instead of impairment and taught me how to vary the level of challenge to keep everyone engaged. Since attending the training I feel more confident adapting activities on the spot when individuals are progressing at different rates. I have also found I am a lot more creative in the activities I deliver. As a result, I feel the workshop has benefitted the individuals I work with because they are now taking part in new pool games and constantly being challenged."
Another volunteer who has benefitted from the programme is Chris, a young leader from Northumberland. Chris said:
"The Sainsbury's Inclusive Community Training was excellent, it showed me how to adapt sessions and what could be delivered in a limited space with limited equipment. I would recommend this training to anyone who is interested in or is working with people with disabilities, even if you are not sporty yourself. It will definitely help me with supporting sessions in the future and hopefully help me become a better leader."
The Sainsbury's Inclusive Community Training is creative, informal and informative programme delivered in partnership by EFDS and UK Coaching. The training costs a maximum of £10 per participant, although many workshops are free to attend.
With less than four months of the current programme remaining, there is still time to arrange a free bespoke workshop for your staff and volunteers and join the 7,750 people who have already benefitted from a Sainsbury's Inclusive Community Training workshop. Contact EFDS today to find out how!
For more information, to find out about workshops in your area or arrange a bespoke workshop, please contact EFDS on AK4A@efds.co.uk / 01509 227751.