Join the 8,000 people trained through Inclusive Community Training
Over three and a half years, 8,000 people have enjoyed the benefits of Sainsbury's Inclusive Community Training and, as a result, more disabled people are leading active lives. To mark this significant milestone, we reflect on the positive impact the programme has had to date.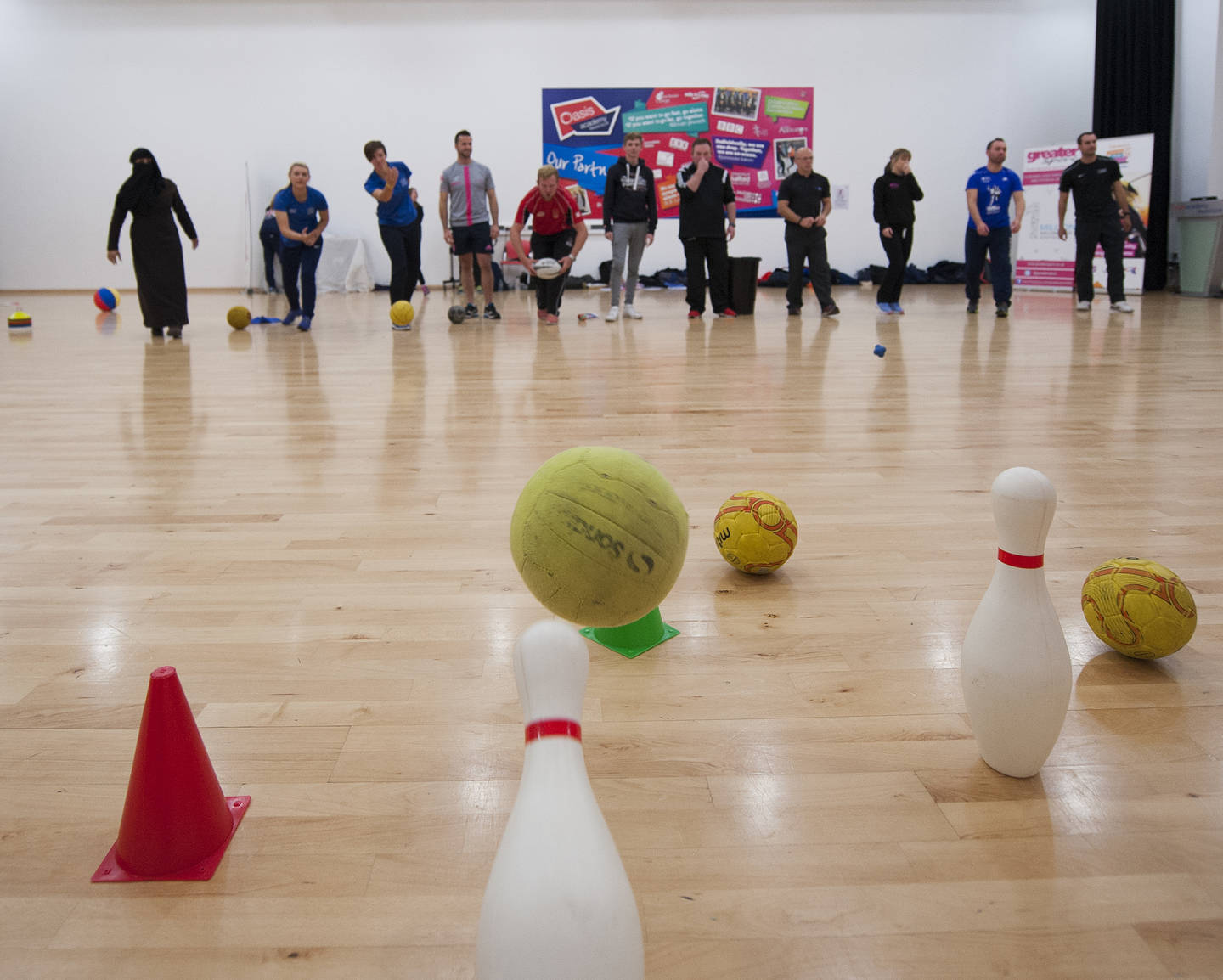 Sainsbury's Inclusive Community Training is a Paralympic legacy initiative designed to improve the skills, knowledge and confidence of those who support disabled people, of all ages, to be more active. Costing a maximum of £10 per person to attend, the training has benefitted individuals from a range of backgrounds, including health care professionals, carers, support workers, students, parents, volunteers and community groups.
The feedback from individuals who have attended the three-hour practical workshop is consistently high, with almost all participants (99%) saying they learned about practical ways to support inclusive delivery through the training. 95% of participants said they felt ready to support disabled people to access sporting opportunities as a result of the programme.
Rachel Lane, a volunteer from London who benefitted from the training, said:
"Sainsbury's Inclusive Community Training is very good – it has helped me to develop and plan inclusive sessions. It helped me think of including wider audiences and engaging them. I have developed the ability to keep participants engaged and motivated by adapting an activity to make everyone feel part of the group."
The immediate impact the training has on participants is clear, with 8 in 10 rating their confidence, skills and knowledge around the inclusion of disabled people as good or excellent after the workshop, compared to only 4 in 10 prior to the workshop.
Furthermore, data collected six months after the training shows its sustained impact, with over two thirds of participants believing the disabled people they support are now more active.
Babs, a support worker from North Yorkshire said:
"This training made me more confident in delivering group activities and has opened my eyes to how easy it is to adapt activities to include everyone. I really enjoyed the training and feel it has had a positive impact on the young disabled people I support, as they are now a lot happier and more engaged in physical activities."
Another workshop participant added:
"There is no greater feeling in the world than for a person to come to you and say 'I can't do that' and you answer with 'give me a few good reasons why not'. Then you show them the way it can be adapted. The workshop showed me there is always a way."
The Sainsbury's Inclusive Community Training, part of the Active Kids for All scheme, is funded through £1 million of National Lottery funding from Sport England and is delivered in partnership with UK Coaching.
With less than four months of the current programme funding remaining, there is still time for you to benefit from this unique training opportunity. If you support disabled people of any age in the community you can either attend one of over 100 workshops planned nationwide or arrange a free, bespoke workshop for your staff and volunteers. Contact EFDS today to find out how!
For more information, to find out about workshops in your area or arrange a bespoke workshop, please contact EFDS on AK4A@efds.co.uk / 01509 227751.