Fifth annual Birmingham Inclusive Sports Festival starts this week
Birmingham Inclusive Sports Fest (BISF) is an annual week-long festival of inclusive sport and physical activity celebrating opportunities to be active; regardless of background, age or ability.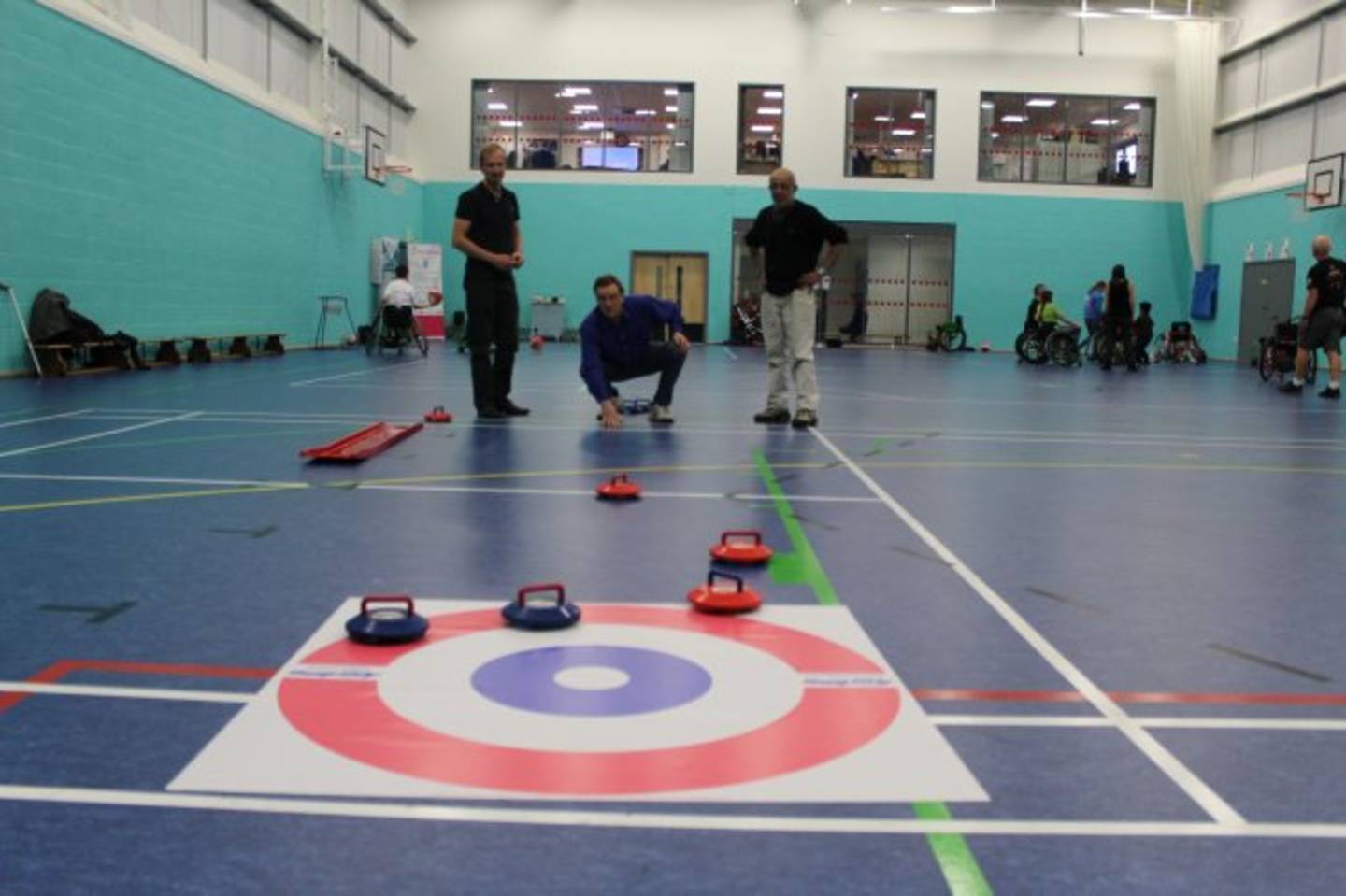 Taking place from Saturday 17 June to Sunday 25 June 2017, Birmingham Inclusive Sports Festival is organised and coordinated by Birmingham Disability Sports Forum.
The Birmingham Disability Sports Forum was established to help improve, grow and raise the profile of disability-friendly recreational activities across the city by delivering the annual 'Birmingham Inclusive Sports Fest' (BISF); a campaign that delivers a week-long festival of inclusive sport and physical activity taster sessions for members of the public to participate in.
Amy Bird, Investment and Development Manager at Sport Birmingham, said:
"Since the inaugural Birmingham Disability Sports Festival Week in 2013, the festival has grown from a programme of 40 activities to over 70, and has encouraged more than 600 people to try a new sport or recreational activity with their friends, peers and family members.
"Now in its fifth year, I am thrilled that the festival is continuing to flourish due to the support of our many partners and the local delivery organisations that are committed to offering inclusive activities for all Birmingham residents. We are delighted and very thankful to have the backing and endorsement from Irwin Mitchell this year to enable the city-wide campaign to continue, and can't wait to see what positive stories come out of the week."
The festival aims to create a fun and welcoming environment in order to encourage those of all ages, abilities and backgrounds to take part in activities they may never have tried before, in the hope that they will be inspired to participate for the long term.
Emma Rush Associate Solicitor and medical negligence expert at Irwin Mitchell said:
"The Birmingham Inclusive Sports Fest is a fantastic event for the city, with an enormous range of activities on offer. We're proud to partner with the festival, and hope that it will inspire disabled people of all ages and backgrounds to try out an exciting new sport for the first time.
"We represent a large number of clients who have suffered life-changing injuries, and have seen how involvement with disability sport can aid rehabilitation and improve quality of life. Through our 'Don't Quit, Do It' campaign, we want to help as many people as possible to enjoy the benefits of physical activity."
In the lead-up to BISF in June, Sport Birmingham and Irwin Mitchell will jointly run a digital marketing campaign and widely circulate the official BISF 2017 Programme in order to promote the activity sessions taking place from Saturday 17 June – Sunday 25 June 2017.
This year, with Irwin Mitchell's support, the campaign aims to touch the lives of over 300+ people and will also coincide with Women's Sport Week and Learning Disability Week, running from Monday 19 to Sunday 25 June.
The campaign is spearheaded by local charity Sport Birmingham, and is delivered by a partnership of agencies who wish to improve and promote pathways for disabled individuals in sport and to encourage inactive people to become active
With a population of over 1.1 million, there are one in five people in Birmingham whom have a long-standing illness or disability, yet only 13.5% of this population regularly accesses physical activity and sport. BISF was therefore created to address this inequality in order to better promote and celebrate disability sport and recreation, ensuring that everyone has the opportunity to access activities to improve their health and wellbeing.
For more information about the Birmingham Inclusive Sports Festival 2017 or to download the programme, please visit the Sport Birmingham website.
Irwin Mitchell's support for the festival is part of the firm's award-winning Don't Quit, Do It campaign to promote disability sport and highlight the benefits physical activity can have for people with life-changing injuries. Read more about the Don't Quit, Do It campaign on the Irwin Mitchell website.