Community Golf tournament for disabled adults
Back due to popular demand after a successful inaugural tournament in June 2016. Community Golf is holding a six hole golf tournament for 30 disabled adults from across Surrey, on Friday 23 June. The tournament allows all players the opportunity to show off their skills and challenge themselves, playing a range of traditional and non-traditional golf holes around an 8-acre site.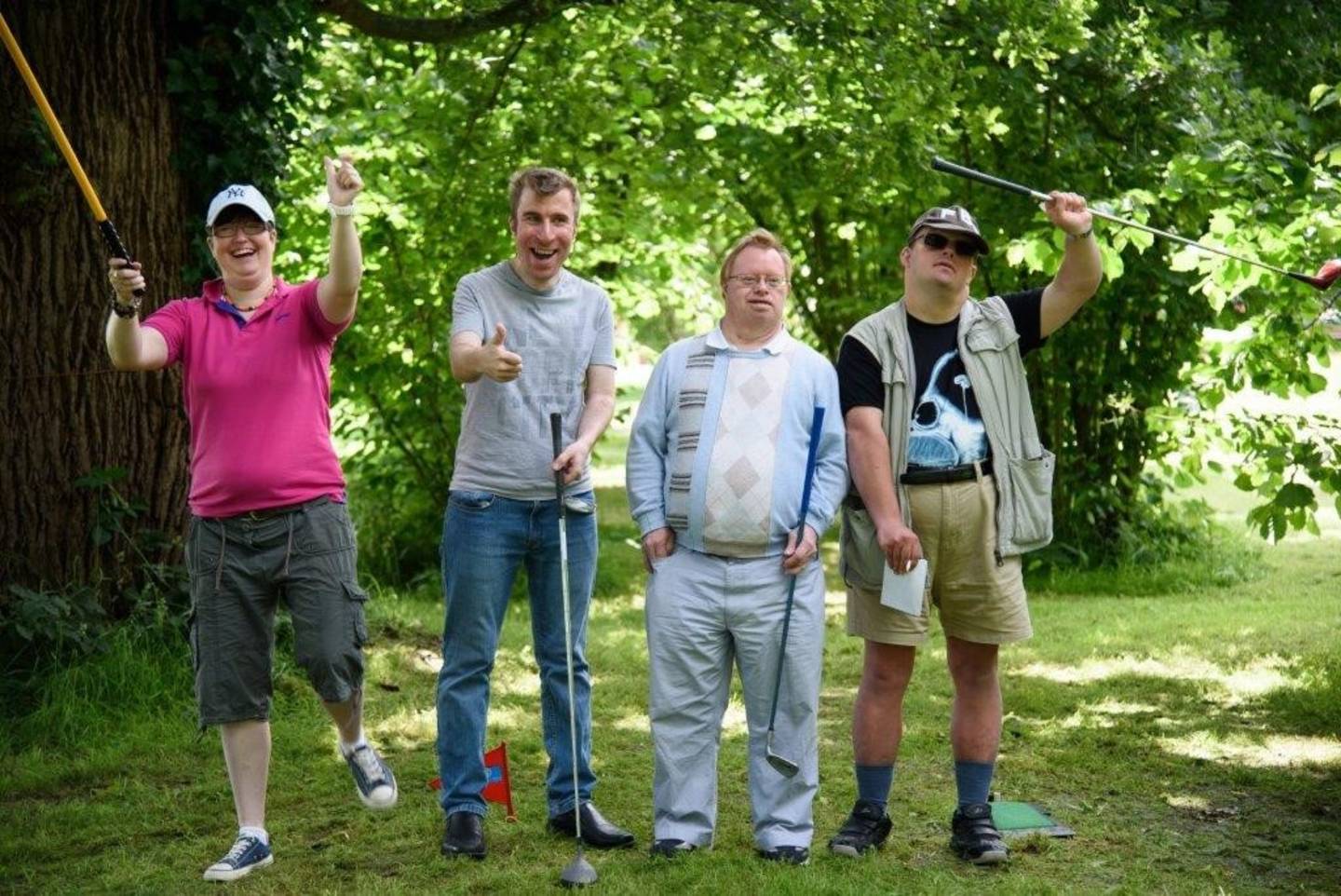 The tournament is a culmination of a 10-week golf programme, where players have taken part in interactive golf sessions using adaptive equipment and played games that focus on core skills of driving, chipping and putting.
The tournament will take place on outdoor grounds at The Grange, a local charity residence that supports around 100 disabled people to live independently. The environment at The Grange enables players to feel comfortable and at ease, illustrating that golf doesn't always need to be played at a traditional golf club.
The Grange has been working with Community Golf to provide regular golf activities for residents and local disabled people for four years now. Many of the players at this year's tournament have been playing since 2013. A testament not only to the sport's attraction, but also to their wish to continue to play inclusive golf.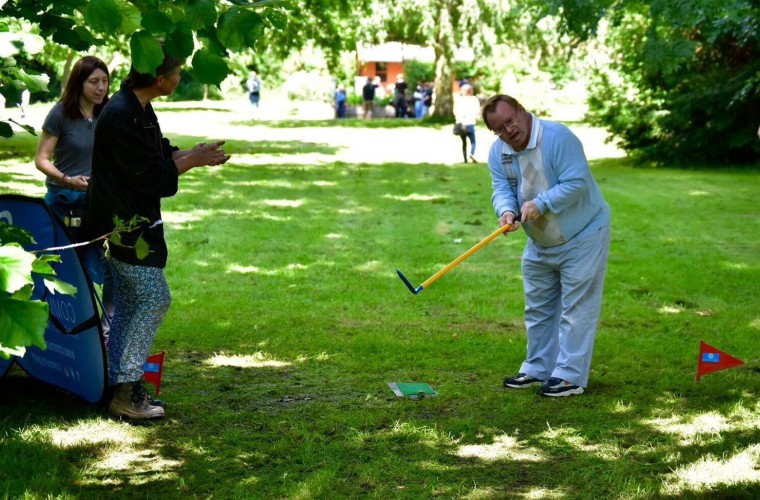 The Community Golf team firmly believes that golf is a game that everyone can play. Our programmes are designed to inspire and engage every participant, regardless of age, ability or background. While sharing our enthusiasm for the game, we provide solid guidance but with a firm focus on fun. Our aim is to help every individual to feel comfortable, providing them with the basic skills to play and enjoy golf for a lifetime.
Richard Shaw, Director of Community Golf said:
"We believe that if people have positive experiences of golf they will carry on playing. It is vital that our work inspires people of all ages to enjoy golf for a lifetime. The tournament demonstrates just how inclusive golf can be to all members of our community and we look forward to continuing to work with The Grange."
The Grange six hole golf tournament take place on Friday 23 June 2017 at 10.30am-2.30pm, hosted by Community Golf. The day will conclude with a barbecue and prize giving presentation. We are very much looking forward to a fantastic day of fun and competitive golf.
Photo credit: Community Golf