iRoam virtual tours open doors for disabled people
iRoam virtual tours from Access Social Ltd are opening doors for disabled people. The interactive videos allow people to explore sport and leisure facilities online from the comfort of their own homes. Founded by Anthony Curran and Adam Barrett in 2015, Access Social Ltd set out to provide a digital solution to an issue many disabled people can face.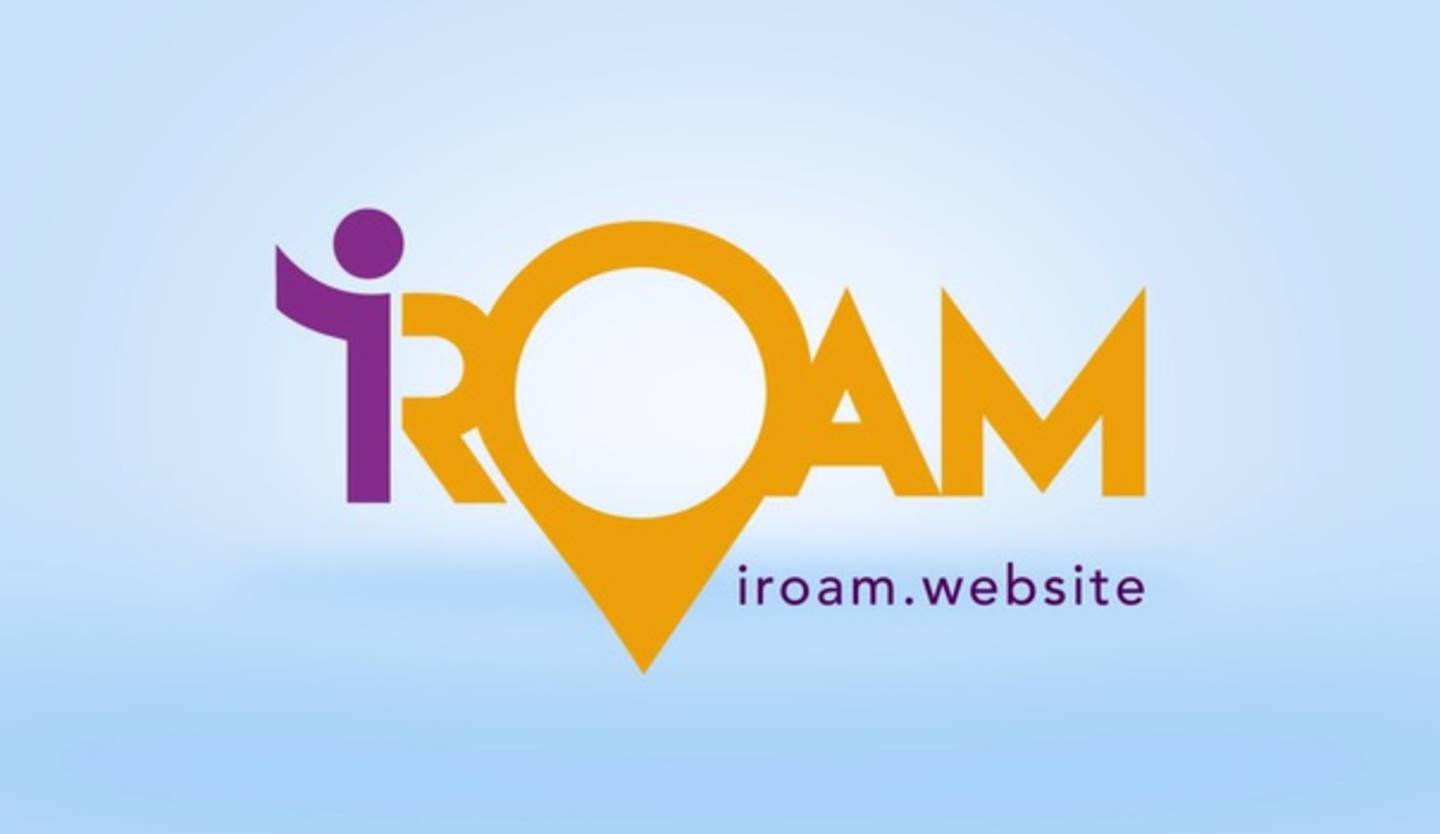 For many years Adam assisted his sister Heathar with planning trips and days out. Heathar has autism and epilepsy, and sometimes struggles with crowds, queueing and heightened anxiety when visiting new venues. This led to Adam and other members of Heathar's support team frequently visiting venues in person to plan the day out and check if it was accessible. An experience shared by Anthony, who faced similar situations as a teacher taking pupils on educational trips.
Together, Anthony and Adam created iRoam, an online video service that offers people a sneak peek inside their local venues. Each video clip provides people with a virtual tour of the building, with detailed access information about layout and facilities. iRoam allows individuals to explore everywhere, from the toilets and changing rooms, to the stairs and lifts, every nook and cranny is covered. Providing this type of virtual venue access can help disabled people to feel more prepared and reassured before they visit, as they know exactly what to expect when they arrive.
Health and wellbeing is important for all of us, however being active can be a challenge for some disabled people. In September 2014, EFDS released the Talk to Me report, which highlights 10 principles that sport and leisure providers can follow to engage more disabled people in sport and physical activity. iRoam video service highlights one way leisure facilities and providers can deliver Principle 6: Reassure me and Principle 10: Show me. Interactive video tours of venues can provide reassurance to disabled people that a facility is suitable for their needs, helping to reduce anxiety and boost a person's confidence about being active.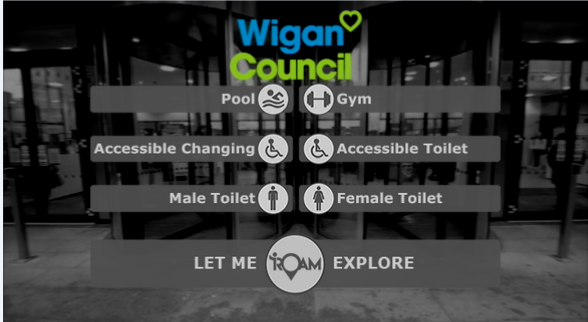 Wigan Borough Council recently partnered with Access Social to create iRoam videos for three of their leisure facilities at Wigan Life Centre, Leigh Leisure Centre, and Howe Bridge Leisure Centre.
Councillor Keith Cunliffe, Portfolio holder for Adult Social Care and Health, Wigan Council said:
"We are always looking for innovative ways of encouraging people to look after their health through things like exercising. We know that for some the barrier to this can be very easily unlocked through modern technology such as these video maps and we hope that it makes a difference and encourages more people to try our leisure centres."
Watch virtual tour of Wigan Life Centre.
Teachers have also used iRoam videos with pupils to help them familarise themselves with venues before schools trips. One Teacher at an SEN School, said:
"I used iRoam this week with a class of ten pupils. It was really useful to be able to actually see where we would be walking and how close the changing rooms were to the swimming pool. The children enjoyed navigating around the swimming baths and asked lots of questions.
"I have one child who has a lot of anxieties around toilets, especially in new places. iRoam enabled him to have a look at where toilets are located and to see what the toilets looked like. This has really reduced his anxiety about our up coming swimming lesson and he even took a print screen from iRoam to take with him on the trip."
Anthony and Adam are now looking to work with new clients across many different sectors. Premier League Football Clubs, International Airports, NHS Trusts, Leisure Trusts, Transport bodies have all been engaging with Access Social about the possibility of deploying iRoam in their sector.
For more information about Access Social and the iRoam service, including filming lead times and costs please visit Access Social website.