EFDS and Quest partnership announcement
The English Federation of Disability Sport (EFDS) and Quest, the sport and leisure industry's leading quality scheme, are working together so more disabled people can enjoy active recreation. The partnership will ensure more leisure operators access helpful information to include more disabled people and maximise marketing potential.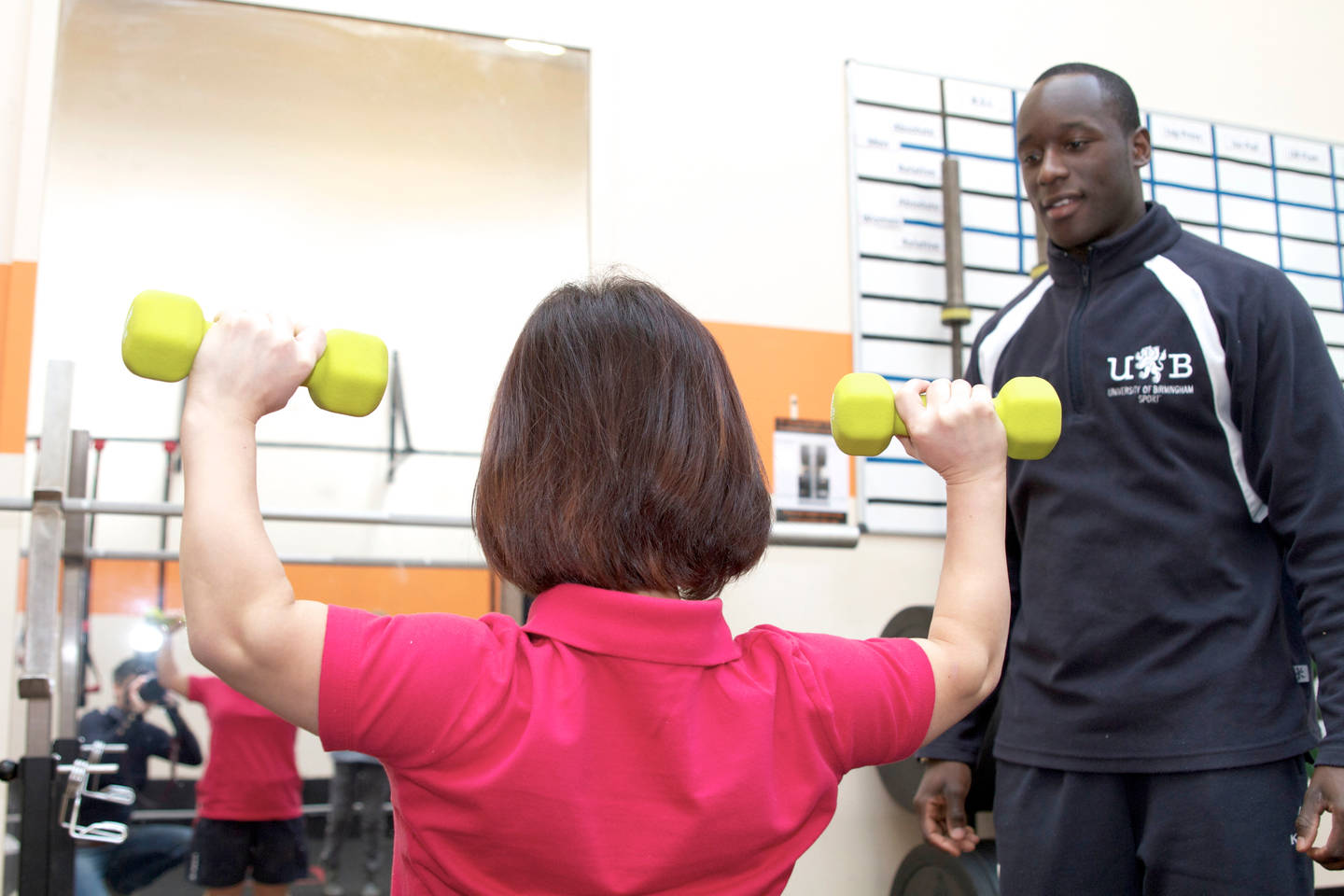 For over 15 years, EFDS with the Inclusive Fitness Initiative (IFI) has supported leisure centres to become more welcoming and accessible environments for disabled people. For many providers the IFI Mark gym accreditation helped to address inequality in physical activity as it enables leisure facilities to reach inactive populations. It also helped to raise awareness of the benefits of exercise to get more disabled people physically active.
In a positive move towards mainstreaming the programme within the wider leisure sector, the way people can access IFI better practice is changing. An exciting new collaboration between EFDS and Quest means operators can now opt to take the award as part of their Quest Plus assessment.
The new optional modules were unveiled at the annual Quest NBS and CIMSPA Conference on 14 March at Chesford Grange, Kenilworth, Warwickshire. They include an Inclusive Fitness Initiative (IFI) award.
We are delighted to announce that from the 1 July 2017 facilities can gain the IFI accreditation as part of their Quest Plus assessment and that the guidance is available to download.
Barry Horne, EFDS Chief Executive, said:
"Disabled people are still only half as likely to be physically active as their non-disabled peers. This represents a significant inactive and untapped market for leisure operators. It is time disability was brought into the mainstream and our collaboration with Quest is a positive step towards true inclusion within the sector. Through the strong combination of Quest's track record and EFDS's expertise we look forward to working together to get even more disabled people active for life."
Caroline Constantine, Quest's operations director, said:
"This partnership is a win-win for everyone involved. Operators taking part in Quest no longer have to pay for a separate award to demonstrate their inclusive fitness credentials, while EFDS can reach and support a wider range of facilities and organisations that want to include disabled people more effectively."
To achieve the accreditation:
You must achieve at least a 'Good' banding in GPLUS37.
You must pass the Compliance Declaration.
You must pass each of the specific IFI Mystery Visit questions within GPLUS37.
If you pass, you will receive a specific IFI Accreditation certificate for your centre.
If you do not pass, you will have to either:
Re-select the module at your next assessment
Contact Right Directions to organise a stand-alone assessment
Go through a Scored Review (re-assessment of 5 modules of your choice).
The award lasts for four years, but you will be re-assessed during your MV of Year three (next Plus Assessment) and you must get an 'Excellent' banding in all the IFI mystery visit questions in People 1 Customer Experience. If you do not score 'Excellent', you will lose your IFI registration and you will need to go through the module again, as above.
Guidance Notes:
Inclusive Fitness Initiative - Issue 1 - July 2017
For more information on the partnership and the exciting changes for the Inclusive Fitness Initiative, please email Dawn Hughes, National Engagement Advisor (leisure) on call 01509 227750. Find out more about IFI here.