LimbPower releases series of exercise videos for amputees
National charity, LimbPower has released a series of short exercise and fitness videos for amputees. The tutorial style videos feature a range of strength and movement exercises, designed to improve people's general fitness and encourage more people with limb impairments to lead an active lifestyle.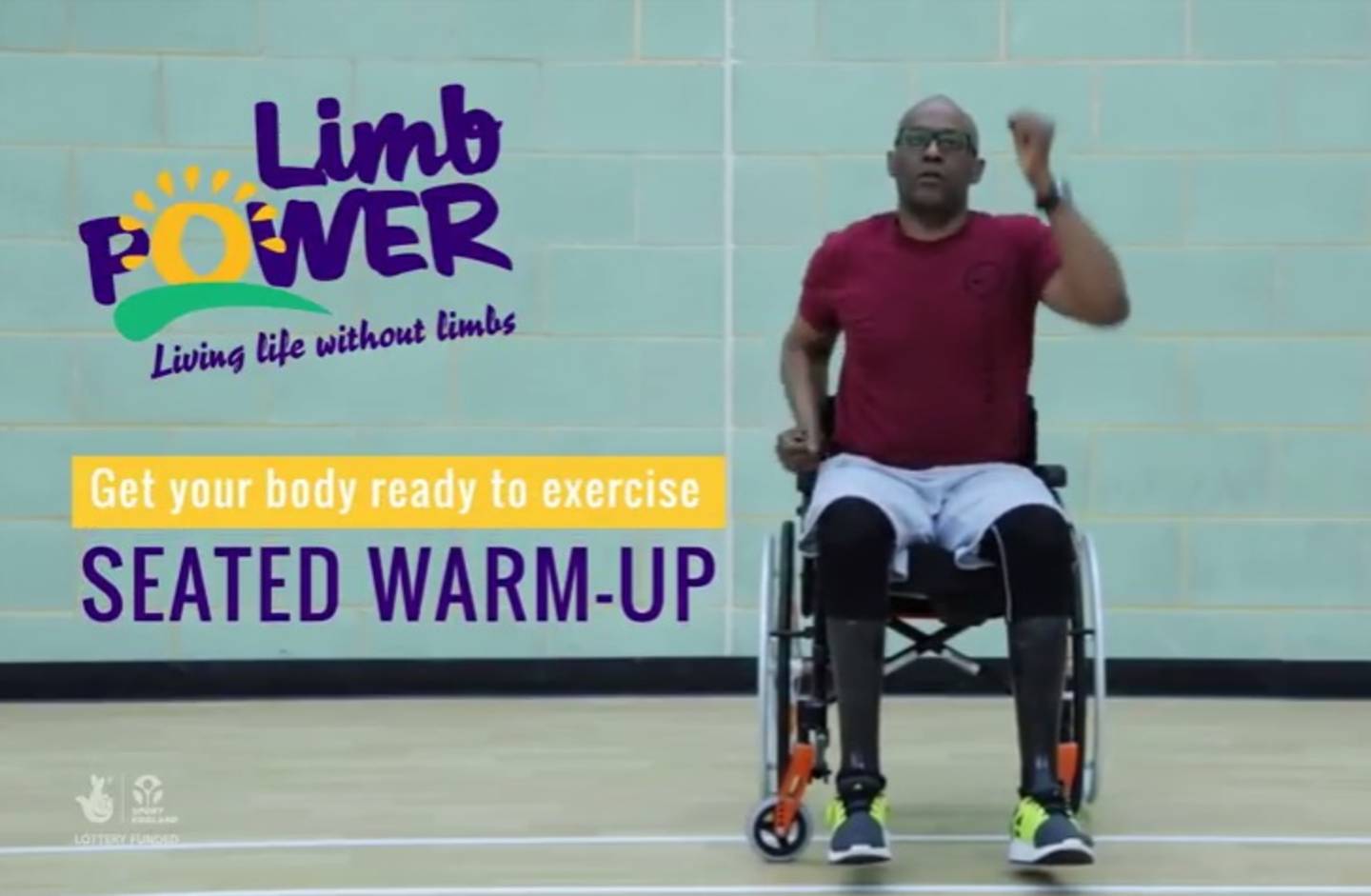 LimbPower recognises that taking part in sport and physical activity can be a daunting experience for many people with limb impairments. To help change this, the national charity has produced a series of 22 short exercise videos specifically designed for people with limb impairments.
Created in partnership with Sport England and filmed by Square Daisy, the videos support LimbPower's ongoing work to support people with limb impairments to reach their full potential through sport and exercise.
Each video is between one and three minutes long, and features a voiceover and on-screen graphics to guide individuals on how to perform the exercise with the correct technique. Exercises featured in the video series cover five main areas:
Introduction to exercise and warm up
Dynamic exercises
Circuit training and stretching
Strength and conditioning
Agility, balance and coordination
All exercise videos are available to watch on the LimbPower YouTube channel.
Personal trainer Jack Eyres, who features in the videos said:
"LimbPower created these videos to help inactive amputees to improve their fitness, build confidence, strength and stability, empowering them in the early stages of their lives as amputees to engage in physical activity.
"These exercises focus on core stability, coordination, strength and balance, along with dynamic stability and mobility exercises, to promote increased fitness. We want to encourage amputees to take an active role in their rehabilitation and general wellbeing and to equip them to take part in more dynamic activities and sport."
LimbPower's Chief Executive, Kiera Roche commented:
"At LimbPower, we know that being active can have a positive impact on a person's physical, mental and social wellbeing. We hope that these videos will give people with limb impairments more confidence to take part in regular exercise and improve their fitness levels."
In 2014, LimbPower received National Lottery funding for three years through Sport England's Inclusive Sport Fund. This funding supports LimbPower's work to increase sport and physical activity opportunities for people with limb impairments.
For more information visit the LimbPower website or contact Kiera Roche. Email Kiera or call 07968 760002.