New videos capture Shropshire's Inclusively Fit Project
The videos, commissioned by the Inclusively Fit Project with support from the Big Lottery Fund, showcase the many opportunities for disabled people to take part in sport and physical activity across Shropshire. The video series was recently launched at a Shropshire Disability Network event in Donnington, Telford.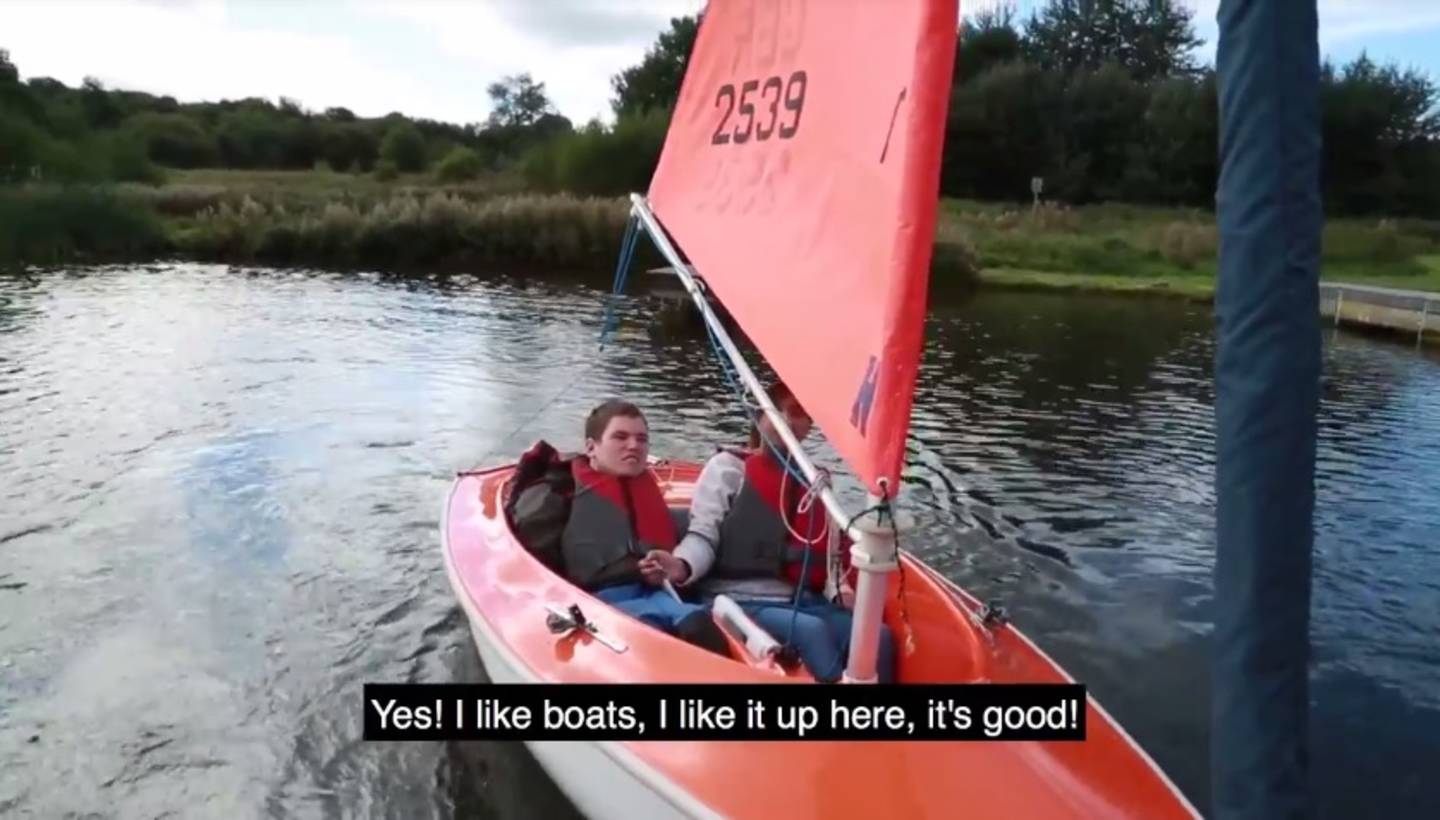 The videos highlight adapted cycling at Shropshire Rural Communities Charity, Telford Sailability Club (pictured above), para-rowing opportunities at Pengwern Boat Club and delivering inclusive multi-sport events in the local community.
The Inclusively Fit Project is a Big Lottery Reaching Communities funded consortium project delivered across Shropshire, Telford and Wrekin. The Project incorporates seven partners - Energize STW (County Sports Partnership), Shropshire Disability Network, Headway Shropshire, South Shropshire Furniture Scheme, Shropshire FA and Shropshire Public Health. The Project aims to make local sport and physical activity opportunities accessible for disabled people.
Jessica Lightwood, Shropshire Inclusion Officer for the Inclusively Fit Project, said:
"We want to show that clubs in Shropshire are full of welcoming, positive people who volunteer their time to help however they can. These videos are all about encouraging people to believe in themselves, achieve their goals, and inspire others to follow in their footsteps - whatever their age or ability.
"The hope is that they will help develop confidence and a greater understanding of the opportunities which are right on people's doorsteps, at local clubs and groups."
In one video, Rebecca Hewitt shares her experience of para-rowing at Pengwren Boat Club. In another, Paul Devey, Head Coach at Telford Sailability Club talks about seeing the smiles on people's faces when they get the chance to step onto a boat at Priorslee Lake.
Video three features Jame Griffiths, a visually impaired cyclist explains how adapted cycling sessions at Shrewsbury Sports Village make a huge difference to his life.
James said:
"It's nice to be independent and free - that's how I feel. It shows people what I can do. I don't look on the negative side."
The fourth video reveals how a community games event in the Oswestry area embraces a wide range of inclusive activities. It features EFDS Engagement Advisor, who talks about how clubs can overcome the fears and concerns they have about providing inclusive activities for disabled people.
Mark said:
"Clubs have a bit of fear and uncertainty thinking - can we actually cater for a range of different impairments?
"But they don't need to be scared - it's about having fun and enjoyment, and getting people engaged in your activity."
These videos support the Inclusively Fit Project's work to make sport and physical activity more accessible for disabled people. Their work includes raising awareness of local opportunities on a web based activity directory, running a travel and equipment bursary scheme, and working with clubs and groups to remove barriers to participation for disabled people.
View all videos in the series on Energize STW YouTube channel.