England head to Florida for Powerchair Football World Cup
England Head Coach, Colin Gordon and eight of England's top Powerchair football players head to Kissimmee, Florida for the 2017 FIPFA Powerchair Football World Cup. The Tournament takes place at Osceola Heritage Park from 5-9 July.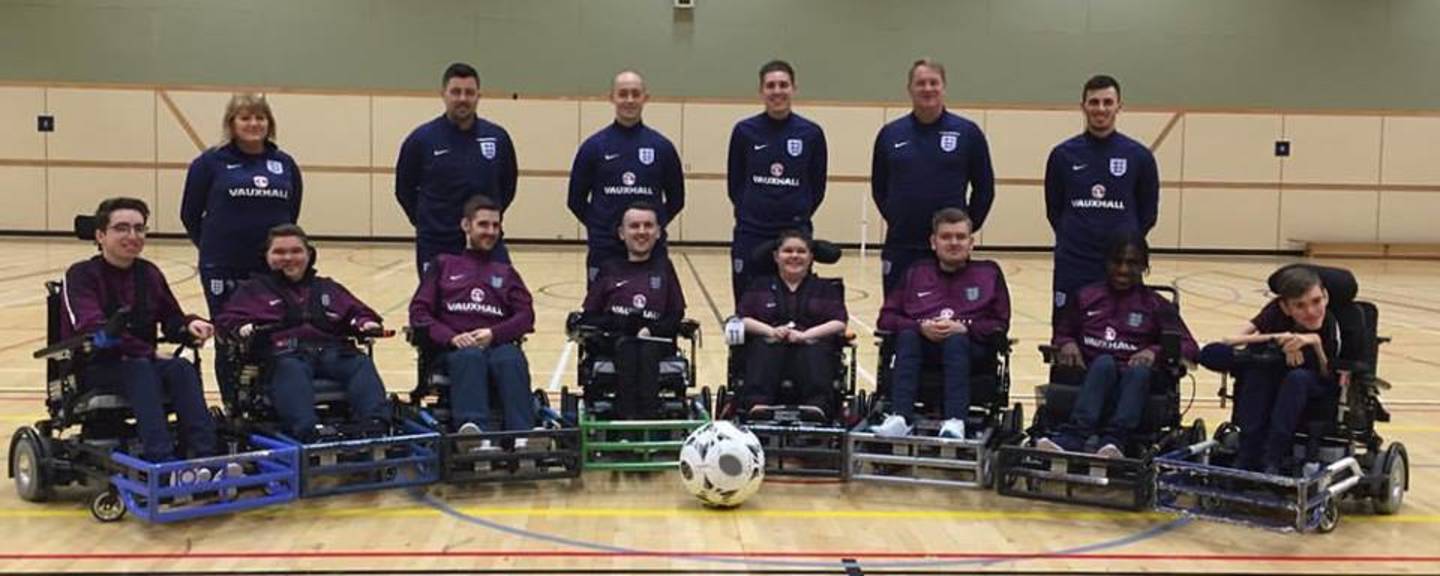 Over the last two years, the England squad have been stepping up their preparations for the FIPFA World Cup and will be aiming for a strong performance following the EPFA Nations Cup and last World Cup results. The team will start the competition as 2nd seeds, with hopes and expectations high.
The England squad have been training hard in the run up to the World Cup, with five training camps at Lilleshall National Sports Centre. The team departed for Florida on the 1 July, ahead of the World Cup kicking off on Wednesday 5 July. England's first game on is Thursday 6 July against Ireland (14:30 GMT).
During the draw for the 2017 FIPFA World Cup, the two seeded teams, USA and England were placed in separate groups. England are joined in Pool B by Ireland, France, Canada and Australia. While in Pool A, USA will face, Denmark, Japan, Argentina and Uruguay.
England Powerchair Football Team includes:
Kyle Alexander - Sevenoaks PFC
Jon Bolding - Apsire PFC
Edward Common - Northern Thunder PFC
Matt Francis - Brighton & Hove Albion PFC
Chris Gordon - West Bromwich Albion PFC
Marcus Harrison - West Bromwich Albion PFC
Charlie Kitcher - Apsire PFC
Sam Smith - Northern Thunder PFC
England's tournament schedule is as follows (all times are GMT):
England vs Ireland - Thursday 6 July, 2.30pm
England vs Australia - Thursday 6 July, 7.00pm
England vs France - Friday 7 July, 2.30pm
England vs Canada - Friday 7 July, 7.00pm
Depending on England's position in the group B at end of the round robin matches, they will hope to go to play in en quarter and semi-finals on Saturday 8 July. The World Cup final will take place at 7.00pm (GMT) on Sunday 9 July.
The Wheelchair Football Association wishes the whole squad the best of luck, hope they perform to their potential and have a successful competition.
Keep up to date with all the action on the FIPFA World Cup website. Watch all the games live, check live player statistics, team rankings and more!
Photo credit: Wheelchair Football Association