Record breaking start for GB at World Para Athletics Championships
Great Britain got off to a record breaking start at the World Para Athletics Championships in London on Friday night. Wheelchair racer, Hannah Cockroft won a spectacular gold medal in T34 100m, breaking the world record in the process.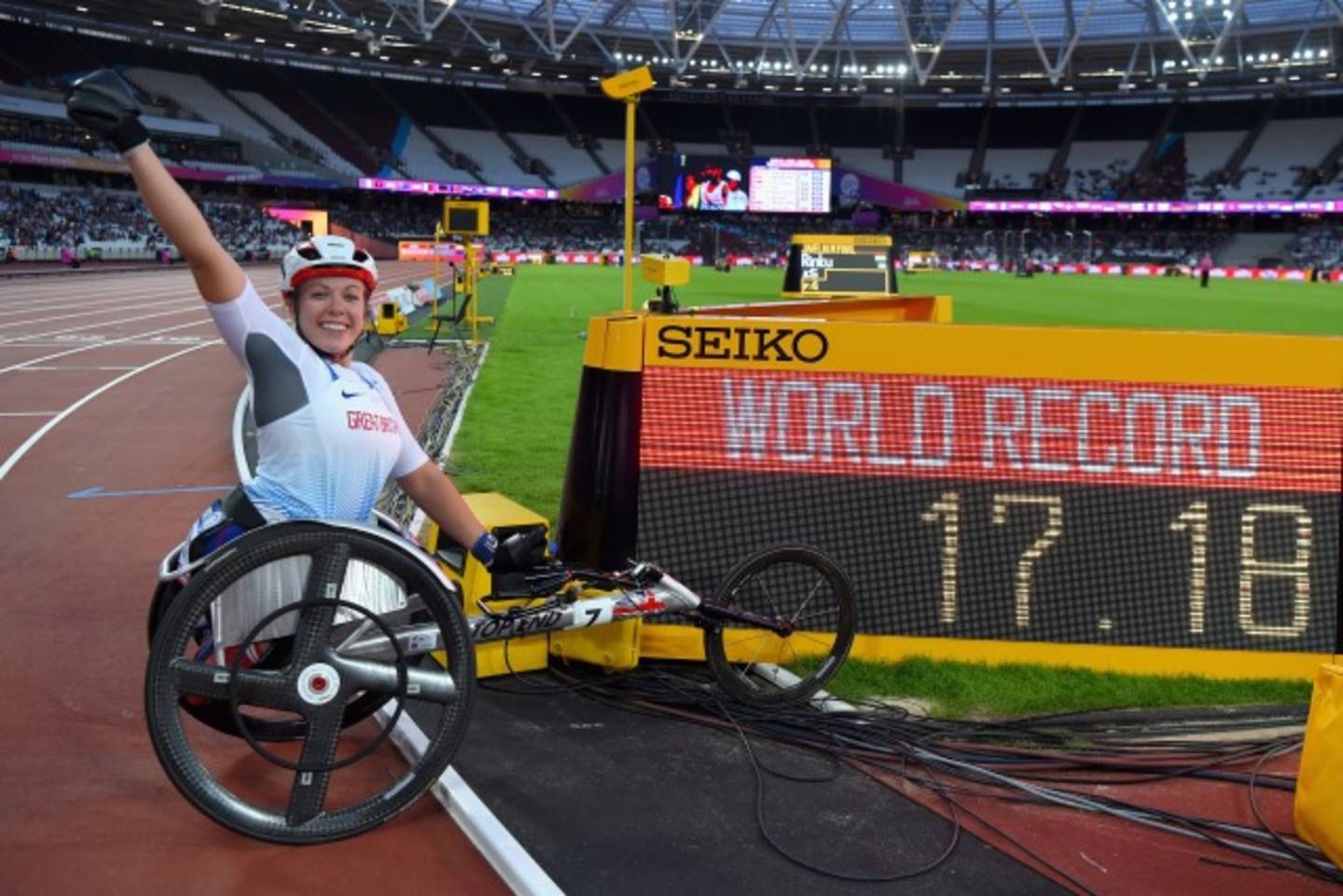 Five-time Paralympic gold medallist Hannah Cockroft (pictured above) was pushed all the way in the women's T34 100m by compatriot Kare Adenegan, and the 16-year-old ultimately claimed silver behind her 'idol'.
Adenegan raced out of the blocks and had a healthy lead at the 50m mark but, employing her trademark late burst, Cockroft sped past her rival to clinch an eighth World Championship gold medal in 17.18 seconds, beating the previous world record by one tenth of a second.
And despite never being beaten at a major championship, the 24-year-old claims there was some doubt in her mind as to whether she would be able to hold off Adenegan.
Hannah said:
"I'm so happy. Kare has got a PB in every race she has done this season and the 100m has been the one I've really struggled with over the last few years.
"I've improved a little bit this year but not enough to keep up with the steps Kare was making, so I was worried coming in here. This was the one I thought 'I don't know if I can retain this.
"She pushes me all the way and I know she's going to push me in the next two races as well."
Unlike most competitors, Adenegan, who crossed the line in 18.01s to take the silver medal, has been balancing training with her GCSE exams in the build-up to these Championships.
Kare said:
"It was really important for me to come out here and compete in London. This is an amazing place for me and this is the place that I wanted to do well.
"Five years ago, I was here as a spectator watching Hannah as my idol, that inspired me a lot. It has been really difficult juggling both [exams and being an elite athlete] – I've had to miss some of the biggest events of the year.
"I was thinking 'just keep going' after I got a good start. I tried to just hold on to the speed and I wanted to finish quickly. I'm so happy."
Another Brit, Carly Tait, finished fifth in the T34 final but there was a third medal for a partisan home crowd to celebrate as Gemma Prescott sealed bronze in the women's F32 club throw. Compatriot Abbie Hunnisett finished eighth in the same event.
She produced her best throw of 19.97m on her fifth attempt as Mounia Gasmi of Algeria took gold with a throw of 25.07m and Tunisia's Maroua Ibrahmi won silver.
The evening began with a spectacular opening ceremony, as Mayor of London Sadiq Khan officially opened the Championships, while there was also a minute's silence for Abdullah Hayayei, the UAE athlete who tragically died earlier this week when a throwing cage collapsed on him during training.
Once the action got underway, Zac Shaw wasted little time in booking his place in the T12 100m semi-finals tomorrow morning – winning his heat in 11.40s, as his dip for the line saw him edge out George Quarcoo of Canada by 0.01s.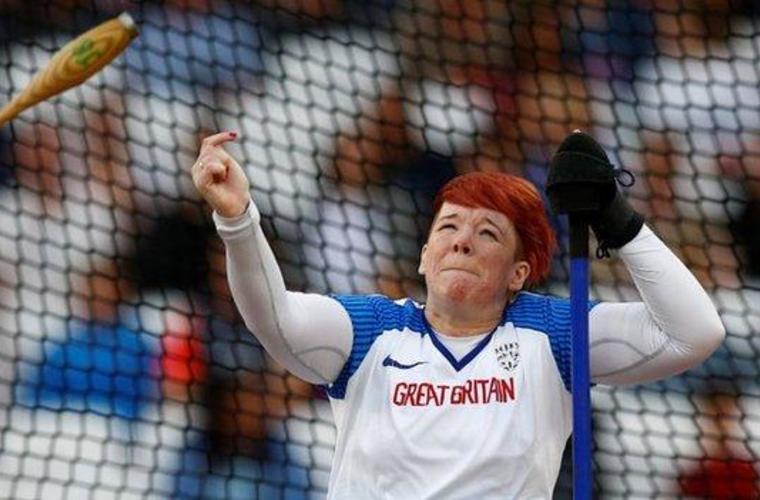 Disappointment for Joanna Butterfield (pictured above, photo credit: Reuters), who was dramatically pipped to bronze in the women's F51 club throw by American world record holder Rachael Morrison. Butterfield, who was defending the World Championship title she claimed in Doha in 2015 sat third for the majority of the competition after launching the club 22.54m on her second attempt. Only for Morrison to go 38cm further with the event's very final throw. Fellow Briton Kylie Grimes finished fifth in the same event.