British gold rush at World Para Athletics Championships
Great Britain won nine medals - five of them gold - on day two of the World Para Athletics Championships in London. Super Saturday started with gold for Stef Reid in the T44 long jump, followed by Richard Whitehead, Hollie Arnold, Sophie Hahn and Sammi Kinghorn adding four more golds to the GB team's medal tally.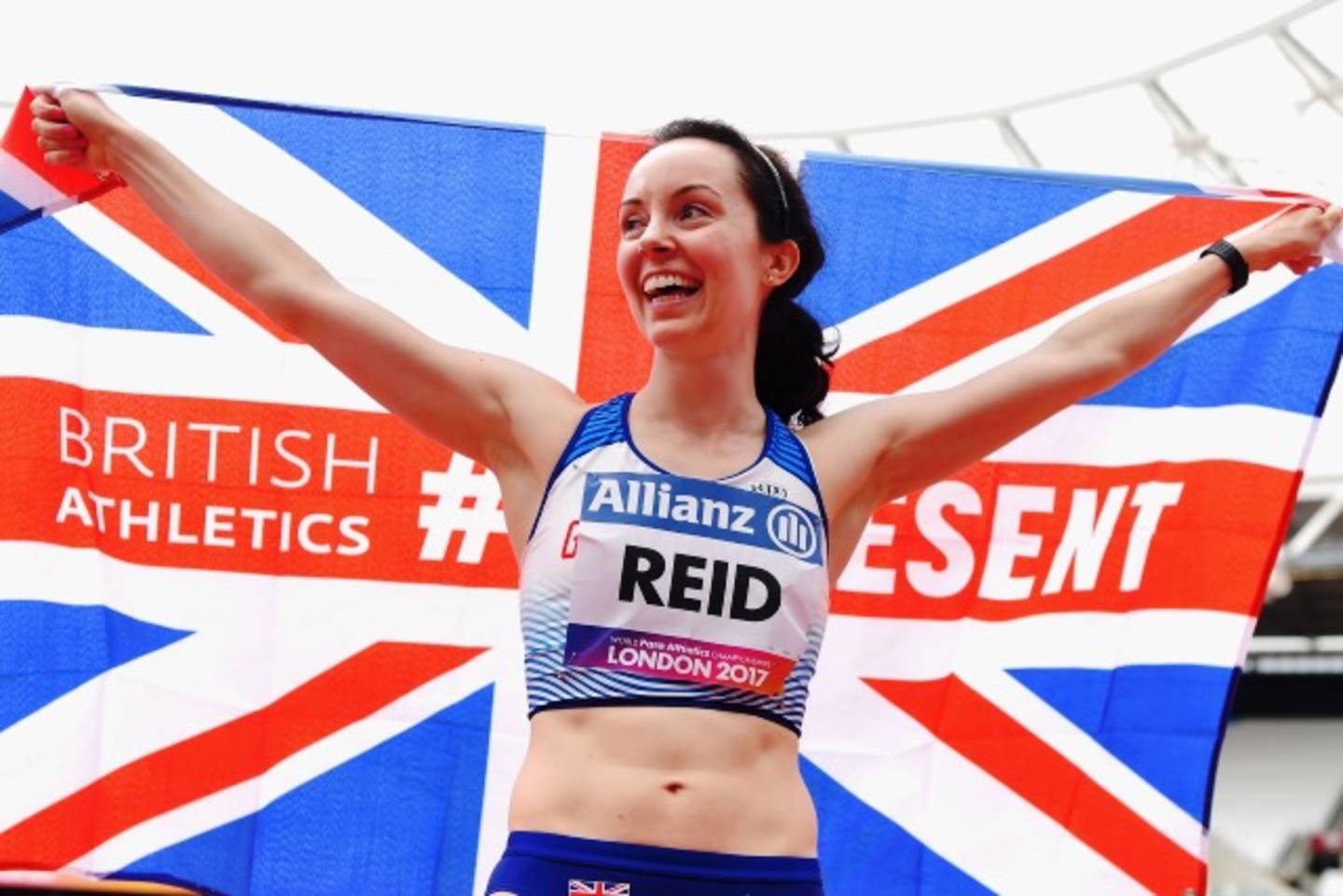 Stef Reid (pictured above) claimed a stunning gold medal in the T44 long jump during the first morning session of the Championships - a first World Championships gold for the 32 year-old, who won silver at both London and Rio Paralympic Games. Reid leapt 5.40 metres to beat Rio bronze medallist Marlene van Gansewinkel of the Netherlands into second place by 0.11 metres. Stef said:
"It's actually overwhelming, I have worked really hard for this. It's taken me so long and it is so satisfying to finally get there. Sport can be really tough – there are lots of ups and downs, so it's an incredible feeling when it comes together."
Disappointment for Zac Shaw on Saturday morning, he just missed out on a place in the T12 100 metres final. After finishing fourth in his semi-final, Zac admitted he 'a little devestated' but it has made him all the more keen to impress in his other event.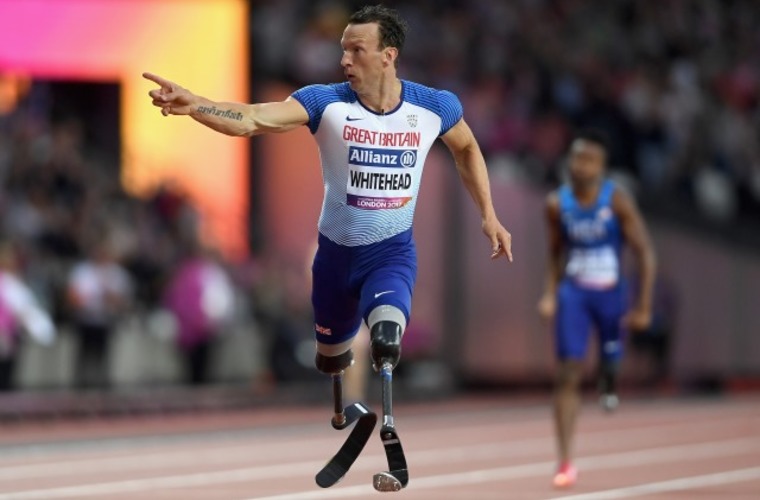 On to Saturday evening and all eyes were on two-time Paralympic 200m Champion Richard Whitehead (pictured above). Going for his fourth straight gold at the World Championships, Whitehead surged clear South Africa's Ntando Mahlangu to win by 0.69 seconds – a new championship record time of 23.26 – with team-mate David Henson repeating his bronze-medal success from Rio in third. Richard said:
"I'm 41 on Wednesday and it doesn't get any easier, but I've got a great team around me. You've got to keep pushing yourself and I still feel like I have more to give. You've got to keep trying and I've reaped the rewards of hard work, dedication and discipline."
Paralympic Champion, Hollie Arnold sealed her third straight World Championships gold in the F46 javelin final. Hollie led from the start, setting a new championship record of 41.38m with her first throw. In round four Arnold surpassed her own world record of 43.01m by just one centimetre, securing Great Britain's third gold of the day. Hollie said:
"It only takes one centimetre to break the world record, and I had an incredible series out there. I came here wanting to smash it and that's exactly what I did!"
Toby Gold, Andrew Small and Daniel Bramall all went into the men's T33 100m final as medal contenders, and finished second, third and fourth behind Ahmad Almutairi.
Great Britain won two more golds on Saturday night, with two record breaking performances from Sophie Hahn and Sammi Kinghorn.
Sophie Hahn lined up alongside Kadeena Cox in the women's T38 200m final. With a time 26.11 seconds, she beat Germany's Lindy Ave to take gold and a world record, while Cox held on for third and a bronze medal. Hahn said:
"It's incredible to be here and I got the whole way around the stadium to see everyone afterwards. I'm so happy; I've got a great team behind me and without them I wouldn't be here."
Wheelchair racer Sammi Kinghorn won Britain's final gold of the evening in the women's T53 200m final. Spurred on by the home crowd, Sammi opened up a sizeable gap on Australian rival Angela Ballard and then powered to the line in a world record winning time of 28.61 seconds. Sammi said:
"It honestly means everything to me. This has been a dream since I started and I can't believe I can say I'm a world champion."