England learning disability side claims INAS Tri-Series T20 Trophy
The England learning disability side claimed the T20 trophy with a thumping eight wicket win over South Africa as they finished the INAS Tri-Series supported by NatWest unbeaten.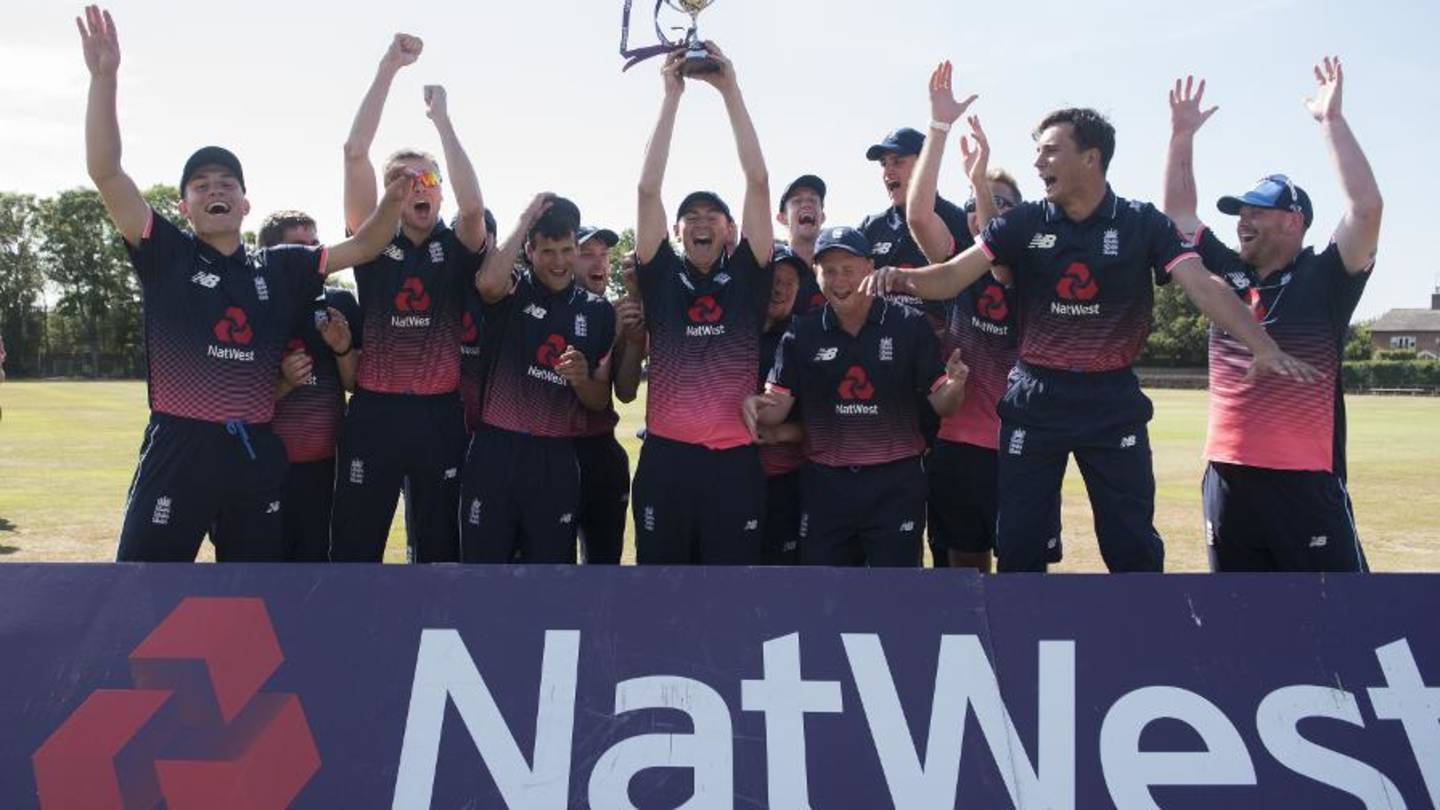 England stuck the South Africans in at a blustery Nantwich Cricket Club. Ronnie Jackson picked up an early wicket before Elridge George and Keketso Chabedi helped South Africa ease into the game with a 37 run partnership.
As the saying goes, one quickly brought two as George (18) fell working the ball to square leg before Chabedi was bowled by Tayler Young for 25 leaving South Africa 55-3.
Matt Cowdery picked up two wickets in two balls before missing out on his hat-trick after Mzwandile Mhlongo got his bat down on another straight delivery.
Jan Makololo battled for 20 before a late flurry of boundaries from Mhlongo (19*) saw South Africa up to 105-6 from their 20 overs.
Birthday boy Jonny Gale went early in the reply for 9. Dan Bowser and Jackson set about taking a chunk out of the target a rapid 43 run partnership.
Jackson fell leg before to Jali Mkhululi for 21 but Bowser continued his explosive form with the bat to finish 61 not out and lead England home with over nine overs to spare. Bowser gave one final demonstration of his skill as he ended the game with successive sixes.
Cheshire's own Jack Perry finished a successful debut series with 13 not out.
For Ian Martin, the England and Wales Cricket Board's head of disability cricket, that ensured a proper cricketing climax to the Tri-Series, rather than an abandonment or a bowl-out – and allowed the England players, led again by their batsman of the series Dan Bowser, to provide one last demonstration of their skills. Martin said:
"The tournament has been exceptional. It's just been a real pleasure to be in amongst it. Cheshire Cricket Board have been fantastic as delivery partners, and at each of the clubs we've had wonderful hospitality – the clubs and their members couldn't do enough for us, and the feedback I get is that they've enjoyed the experience of hosting international cricket, with everything that comes with it.
"On the field I think the England team have set a new benchmark. They prepared well, and come the big tournament they've performed well – and they've conducted themselves exceptionally off the field as well, as have all three teams."
Read a full match report on the England and Wales Cricket Board website.
Image: England and Wales Cricket Board