2,500 miles, 27 days – handcyclist Rob Groves nears the finish line
This Friday, Rob Groves will complete a mammoth challenge – a 2,500 mile handcycle around England and Wale's coastlines.
Rob, 61, set off from Brighton on Sunday 2 July and has travelled clockwise along the coast covering an average of around 85 miles per day. Rob's life changed ten years ago when an accident caused a slipped disc to crush his spinal cord, leaving him paralysed from the waist down. He has since dedicated himself to endurance challenges to raise money and awareness for spinal injuries and other causes close to his heart.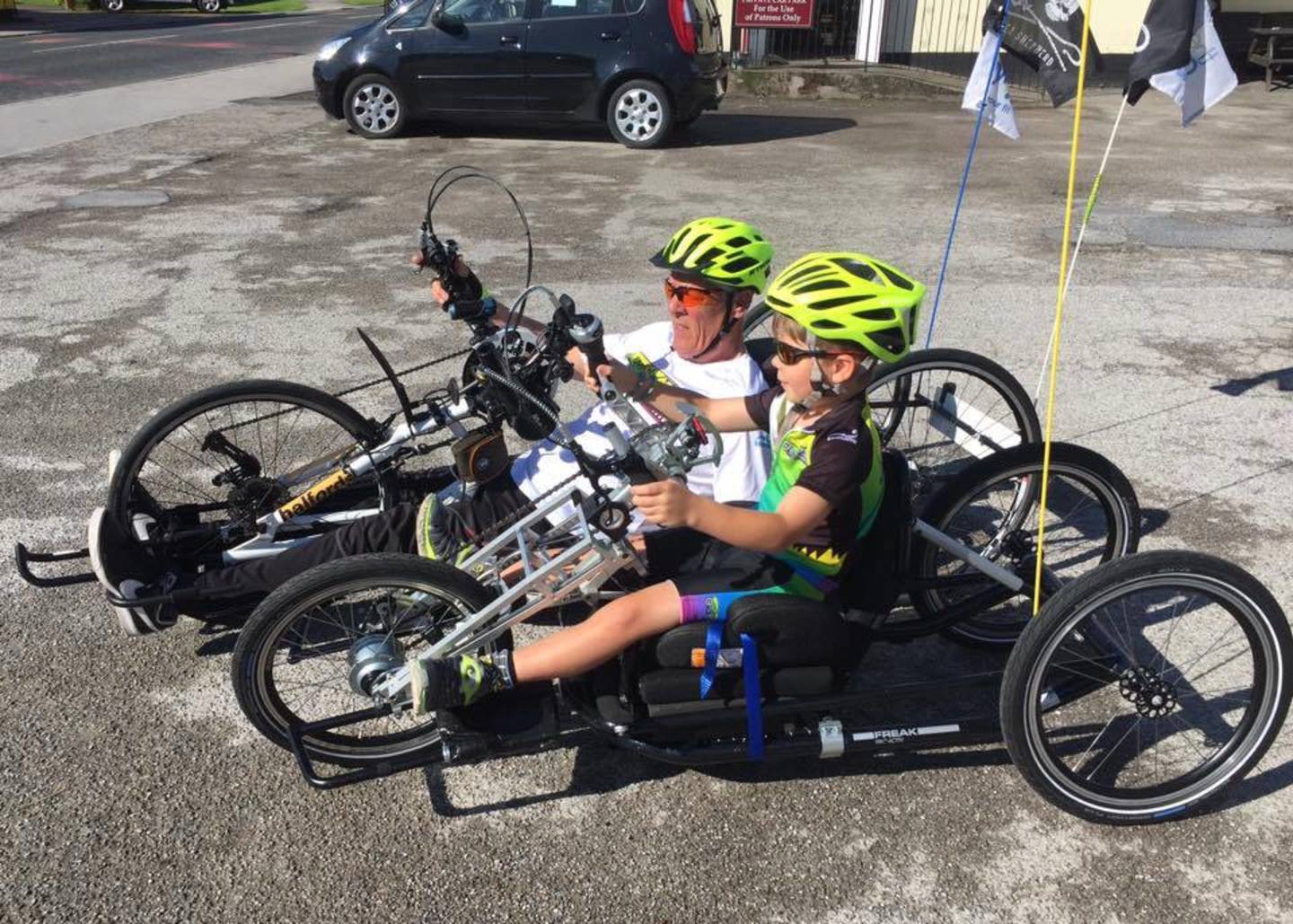 The coastline has been a big part of the ride in more ways than one, as Rob has used the challenge to highlight the issues of pollution and climate change and their effects on our seas and coast. Rob visited schools during his route to speak to children about environmental issues. Another goal has been to prove what a handcyclist can do and engage people who may not have seen hand-cycles before, or who have simply seen them as gadgets and not realised that the person riding in a hand-cycle is disabled.
On Friday, Rob will complete the last leg of the ride from Great Yarmouth to St Paul's Cathedral. Friends, colleagues and supporters will meet him at the Lee Valley VeloPark and ride with him to the finish, where they will be met by friends, family and representatives from some of the charities Rob is supporting, including the Spinal Injuries Association and Cycling Projects.
One of the riders who will join Rob is 8-year-old Jack, whose parents have been following Rob's story from Hong Kong for over a year. Jack was diagnosed with Perthes Disease in November 2016 and after a femoral osteotomy, he now uses crutches and a wheelchair. Previously, he was a keen cycling and had cycled in several countries in southeast Asia, competed in duathlons and races BMXs. Jack and his family are planning to start their own charity, 'Pedal Through Perthes'. They are leaving Hong Kong in December, when he will take on his own handcycle challenges on sponsored rides through Mongolia and Europe before returning to the UK.
Jack and Rob cycled together earlier this week, and both are looking forward to completing the coastline challenge on Friday.
Another riders who will join Rob is Cefn Doyle, a member of Rob's local cycling club Crawley Wheelers CC who is recovering from a long-term rugby injury. Cefn will use one of the bikes that Rob was given on the Surprise Surprise television programme.
Follow Rob's progress through his Twitter account, and visit his Coastline Challenge website to find out more about his itinerary and goals.
For more information about handcycling, visit the Hand Cycling Association UK website.