Don't miss out – book your place on an ICT workshop today
More disabled people are leading active lives thanks to the 8,500 people who have been trained through Sainsbury's Inclusive Community Training.
With just two months of the current programme funding remaining, contact us today to book your place on a Sainsbury's Inclusive Community Training workshop or organise your own free, bespoke workshop!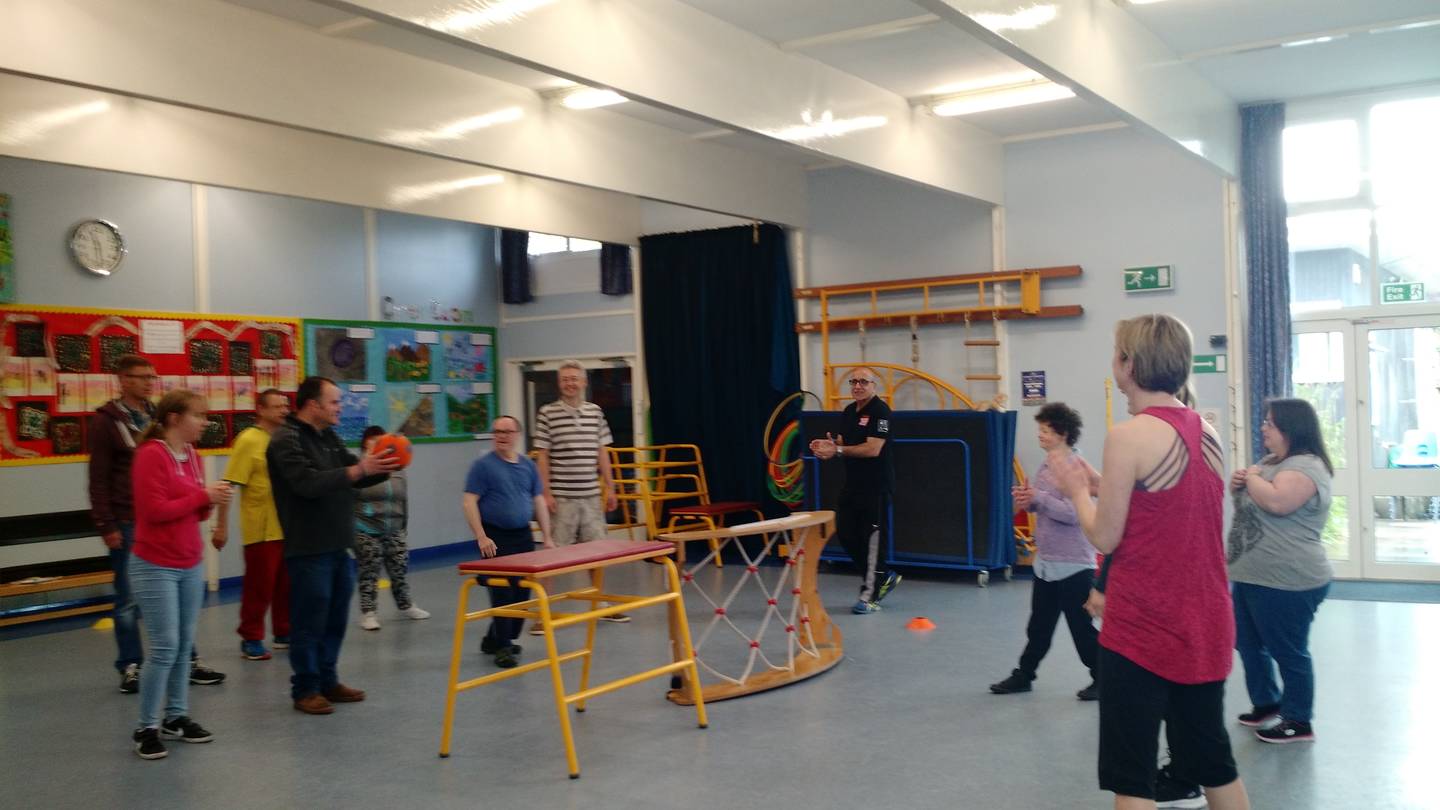 Sainsbury's Inclusive Community Training is a Paralympic legacy initiative designed to improve the skills, knowledge and confidence of those who support disabled people of all ages to be more active. The training consists of a three-hour practical workshop complemented by interactive online resources, costing a maximum of £10 per person. Since 2014, individuals from a range of backgrounds, including health care professionals, volunteers, support workers, carers, students, parents and community groups have all benefitted from attending this training.
After organising a workshop in London, Sanjay Shah, a volunteer, session leader, parent and inclusion enthusiast, commented:
"The workshop was fantastic, and the hands-on content of the training kept everyone engaged throughout the workshop. The practical parts were really relevant, great fun and very adaptive. All in all, the Sainsbury's Inclusive Community Training is great for anyone who supports disabled people in their local community."
To date, more than 8,500 individuals have attended an Inclusive Community Training workshop, with 82% of participant's rating the workshop 8 out of 10 or higher. In addition, workshop participants rate their confidence, skills and knowledge in the inclusion of disabled people in physical activity 49% higher after the workshop, compared to before.
David, a community volunteer with a hearing impairment from Warrington, said:
"The Sainsbury's Inclusive Community Training has given me a much better understanding of how to meet the needs of everyone who takes part in physical activity sessions. I feel much more confident!"
Data collected three to six months after attending a workshop shows the sustained longer term impact of the initiative. Over two thirds of participants stated that the disabled people they support are now more active thanks to the training, which has made a positive difference to their own delivery.
Chris, a young leader who attended a workshop in Northumberland, said:
"The Sainsbury's Inclusive Community Training was excellent; it showed me how to adapt sessions and what could be delivered in a limited space with limited equipment. I would recommend this training to anyone who is interested in or is working with disabled people, even if you are not sporty yourself. It has definitely helped me with supporting sessions and has enabled me to become a better leader."
The Sainsbury's Inclusive Community Training, part of the Active Kids for All scheme, is funded through £1 million of National Lottery funding from Sport England and is delivered in partnership with UK Coaching. With less than two months of the current programme funding remaining, there is still time for you to benefit from this unique training opportunity. Contact EFDS today to find out how!
For more information, to find out about workshops in your area or to arrange a bespoke workshop, please contact EFDS on AK4A@efds.co.uk / 01509 227751.