ICT supports staff to 'think outside the box to deliver activity'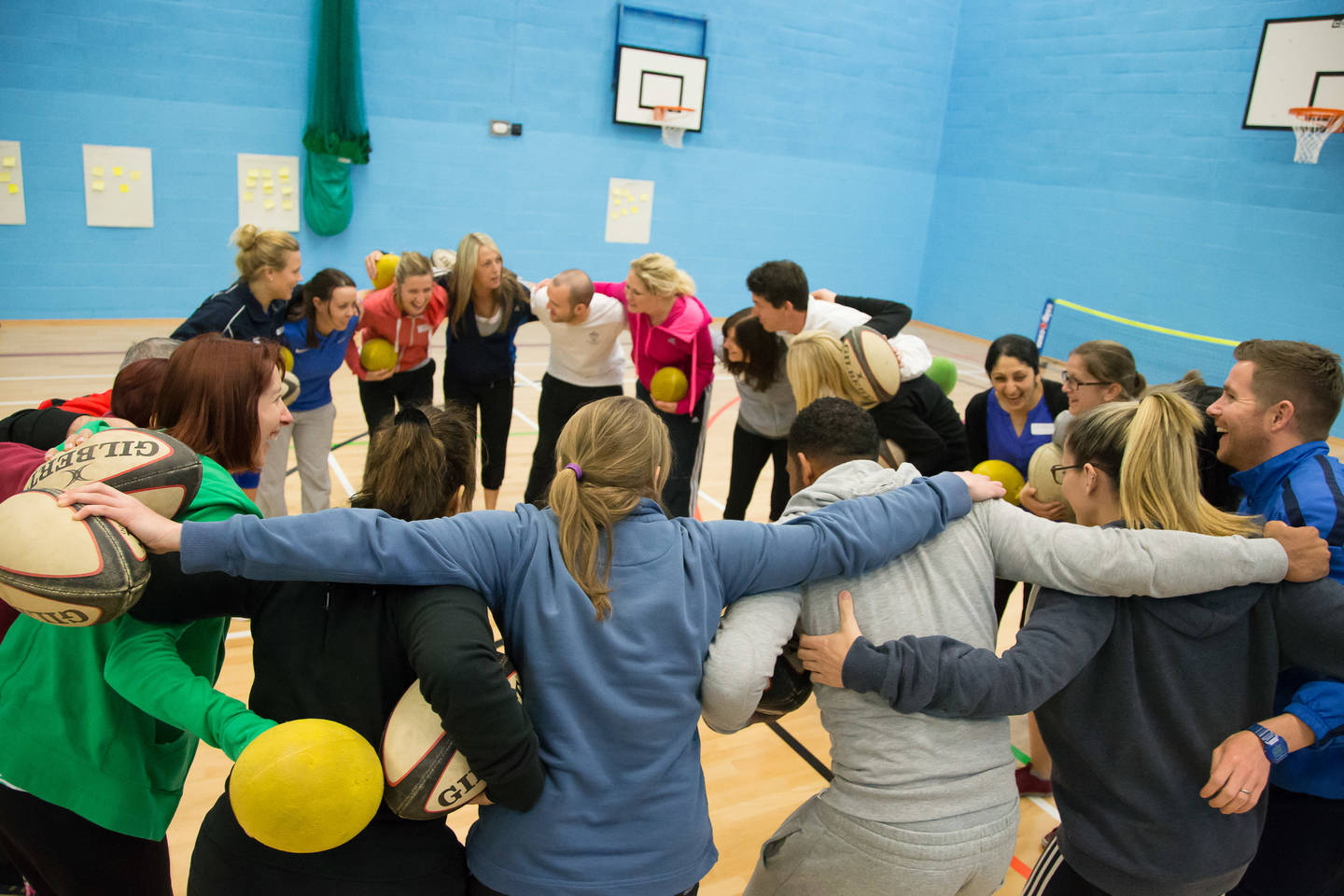 Surrey Choices is a social care provider which supports disabled people of all ages across Surrey. They offer day and community support services, supported employment, enhanced home and living support, training and skills for independence, and a professional social work practice team.
Paul, an activities facillitator at Surrey Choices along with Dexter, Chairman of the organisation's involvement board, attended a Sainsbury's Inclusive Community Training workshop in Guildford, arranged by Active Surrey. Having worked with customers with severe physical impairments, they attended the workshop to learn how to deliver physical activities which are inclusive for all their customers, regardless of ability.
During the three-hour workshop, Paul and Dexter were introduced to practical tools to deliver inclusive activities including the STEP framework and Inclusion Spectrum. Paul told EFDS that he has since used the STEP framework in their centre:
"By changing the position of the person (eg if movement is an issue then the activity be played on mats on the ground), the size and height of the equipment or the way we take on different challenges for different people individually, we can make sure that we deliver an inclusive service for all our customers."
The training has allowed staff at Surrey Choices to think outside the box when it comes to delivering physical activity. This has enabled them to support all their customers to be more active by encouraging them to succeed and to see beyond their physical restrictions so that they realise what is possible.
Having attended the Sainsbury's Inclusive Community Training workshop, Dexter explains how getting their staff and customers involved in physical activity has been a very rewarding experience:
"It's great seeing the enjoyment on our customers' faces and the sense of achievement when they try sport for the first time."
Reflecting on his experiences of the training, Dexter added:
"I really enjoyed taking part in the Sainsbury's Inclusive Community Training workshop. From a personal prospective, it was very interesting finding out how different sporting activities can be adapted and modified to suit the sports needs as well as accommodate the physical restrictions of the many different customers we have."
The Sainsbury's Inclusive Community Training Programme is a creative, informal and informative workshop, supported by online resources, designed to improve the skills and confidence of those who support disabled people to be more active. Part of the Active Kids for All scheme, the programme is funded through £1 million of National Lottery funding from Sport England and is delivered in partnership with UK Coaching.
Since the programme began in 2014, more than 9,000 people who support disabled people in the community have benefitted from the training. They have been from a wide range of backgrounds including healthcare professionals, volunteers, support workers, students, parents and community groups. With one month of the current programme to go, if you support disabled people of any age in your community, there is still time for you to attend one of the remaining workshops planned nationwide. Spaces are limited so contact EFDS today to book on to your nearest workshop!
For more information about the programme or to find out about workshops in your area, please contact EFDS on AK4A@efds.co.uk / 01509 227751.