Nominate your sporting hero for the Active Essex Sports Awards 2017
Nominations are now open for the Active Essex Sports Awards, an annual event that celebrates outstanding sporting achievements.
Residents can nominate their local sporting heroes in one of 11 categories that recognise talent from grassroots to elite level.
One of this year's categories includes 'Disabled Sports Personality of the Year', which is awarded to an athlete who has made a significant impact on sports and physical activity in the county.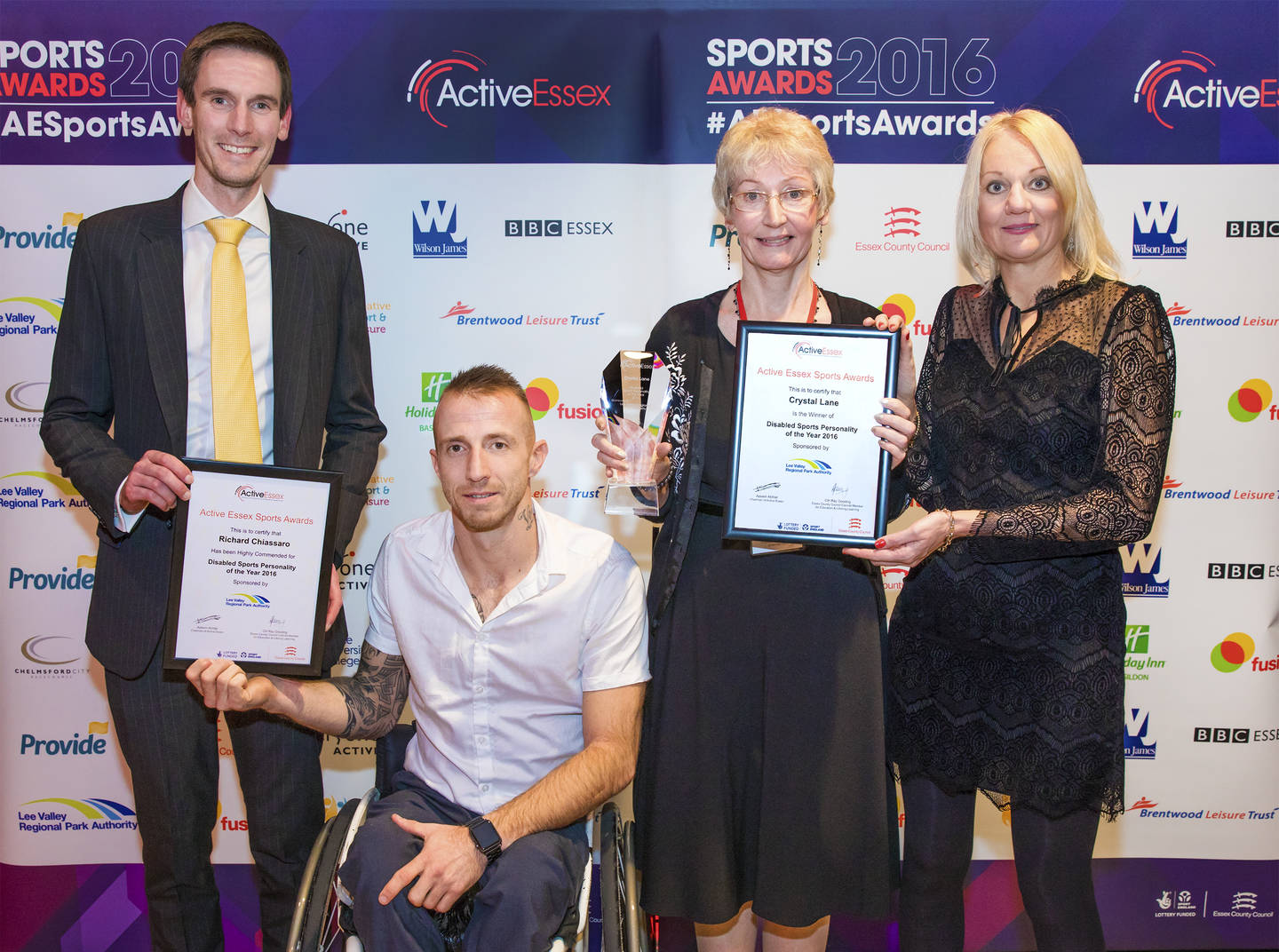 Last year the category was won by Paralympic medal-winning gymnast Crystal Lane of Chelmsford, following her incredible success in Rio and the 2016 UCI Para-cycling Track World Championships.
Other categories include 'Services to Disability Sport' which goes to an individual or an organisation that has made a significant contribution in the last year to advancing sport for disabled people.
Azeem Akhtar, Chair of Active Essex, said:
"The annual sports awards highlight those making outstanding contributions to sport and physical activity across our county and are inspiring others to get active.
"I'm looking forward to seeing all the nominations and meeting the finalists at the ceremony in December."
The county has seen lots of fantastic sporting feats from local athletes already this summer, with the IAAF World Championships and IAAF Para Athletics Championships.
Councellor Ray Gooding, Essex County Council's Cabinet Member with responsibility for Sport and Physical Activity, said:
"The Active Essex Sports Awards are not only a great platform for showcasing the intense training all athletes put in, but also the tremendous amount of work that goes into promoting sport in the county.
"There are plenty of categories to choose from and local people are going to be spoilt for choice with the amount of talent Essex has to offer – I'd encourage everyone to make a nomination."
Nominations can be made via the Active Essex website before Friday 20 October 2017.
Pictured: finalists in the 'Disabled Sports Personality of the Year' category at the Active Essex Sporting Awars 2016.