InstructAbility dips its toe in the water
A collaboration between Aspire, Nottingham City Council and The Institute of Swimming has resulted in the launch of a new Swimming Teacher Training Programme for disabled people.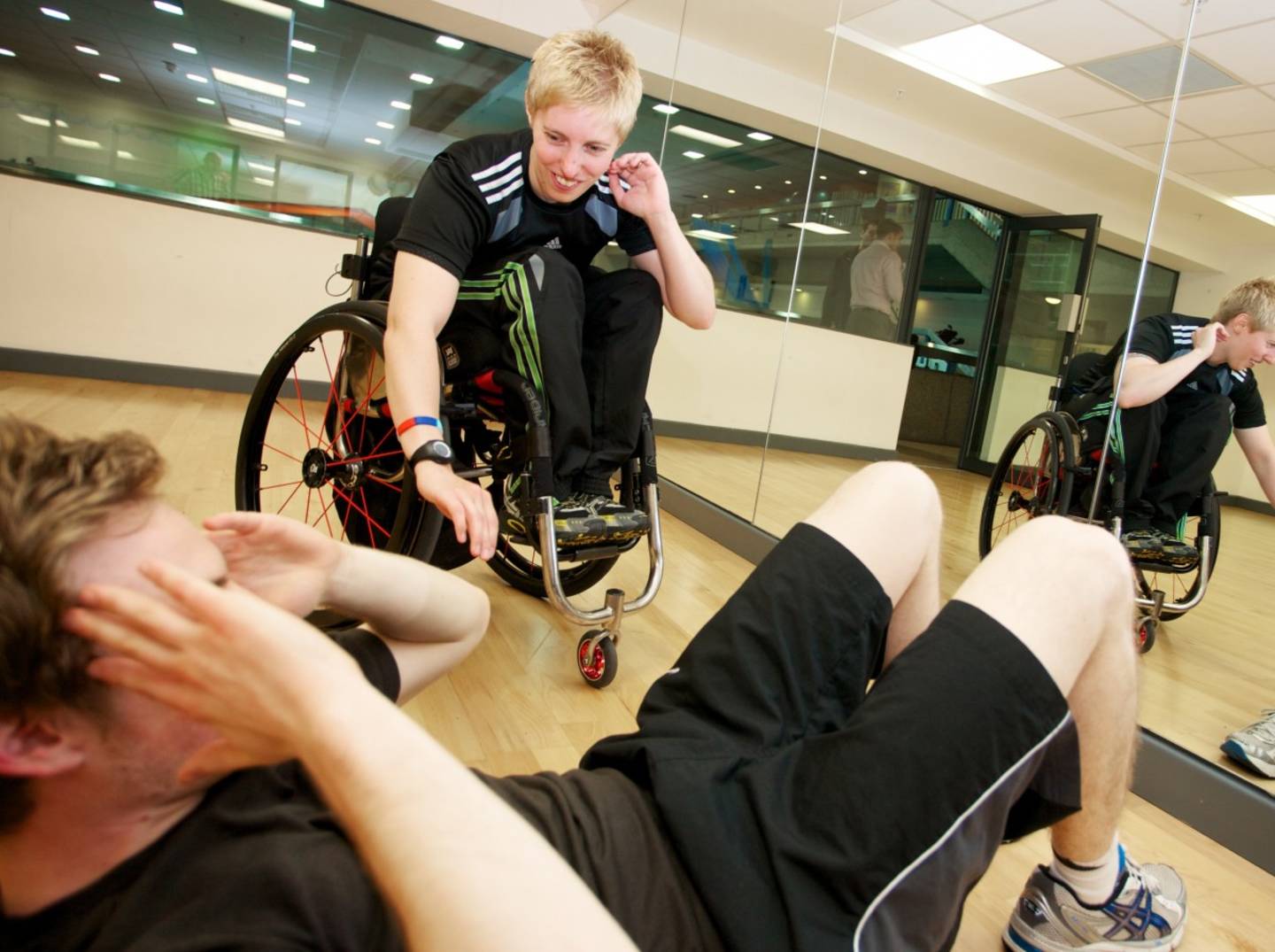 The course, which sits under the InstructAbility umbrella is being piloted in Nottingham, in November, with online applications now open on the InstrutctAbility website.
InstructAbility was set up by the national spinal injury charity and inclusive leisure operator, Aspire, in 2010. The multi award-winning project which is funded by Sport England, is best known for its inclusive Gym Instructor programmes delivered in partnership with YMCAfit.
Opportunities for disabled people to become fitness professionals will also be available in Nottingham, with a gym instructor course running parallel to the swimming pilot. Key features of both courses include adjustment to training to ensure it is accessible to a wide range of disabled people.
The other unique aspect of the programme is that once qualified, instructors undertake work placements to develop their own experience whilst encouraging other disabled people to participate in leisure activities, hence, providing benefits for employers and customers too.
Hilary Farmiloe, InstructAbility Manager at Aspire says:
"During our consultations, Nottingham City Leisure Services highlighted the demand for swimming teachers, so we have teamed up with the Institute of Swimming to deliver this new pilot programme. In the short term we hope these courses will provide more disabled people with training and employment in the leisure sector. Longer term we are working with governing bodies, training providers and employers to create sustainable solutions to increasing the diversity of the sector workforce."
The fully funded programmes are open to disabled people who have experience in swimming or in using the gym. The training and work placements will take place within Nottingham City Leisure Centres.
Lauren Licietis, from Institute of Swimming said:
"We are extremely proud to be part of this project and hope to use insight gathered from the pilot to make careers in swimming more accessible."
Contact Hilary Farmiloe, National Programme Manager, Aspire Hilary.farmiloe@aspire.org.uk or call 07917 822977. Disabled people who wish to apply for a course can get further details on the website and are encouraged to apply early due to the limited places available. www.instructability.org.uk.