EFDS signs Partnership Charter with Lions Club International
Today the English Federation of Disability Sport (EFDS) was delighted to sign a Partnership Charter Agreement with the Lions Club International MD 105. This occasion marks the continued partnership with a long-term supporter, enabling more junior athletes to develop their sporting talent.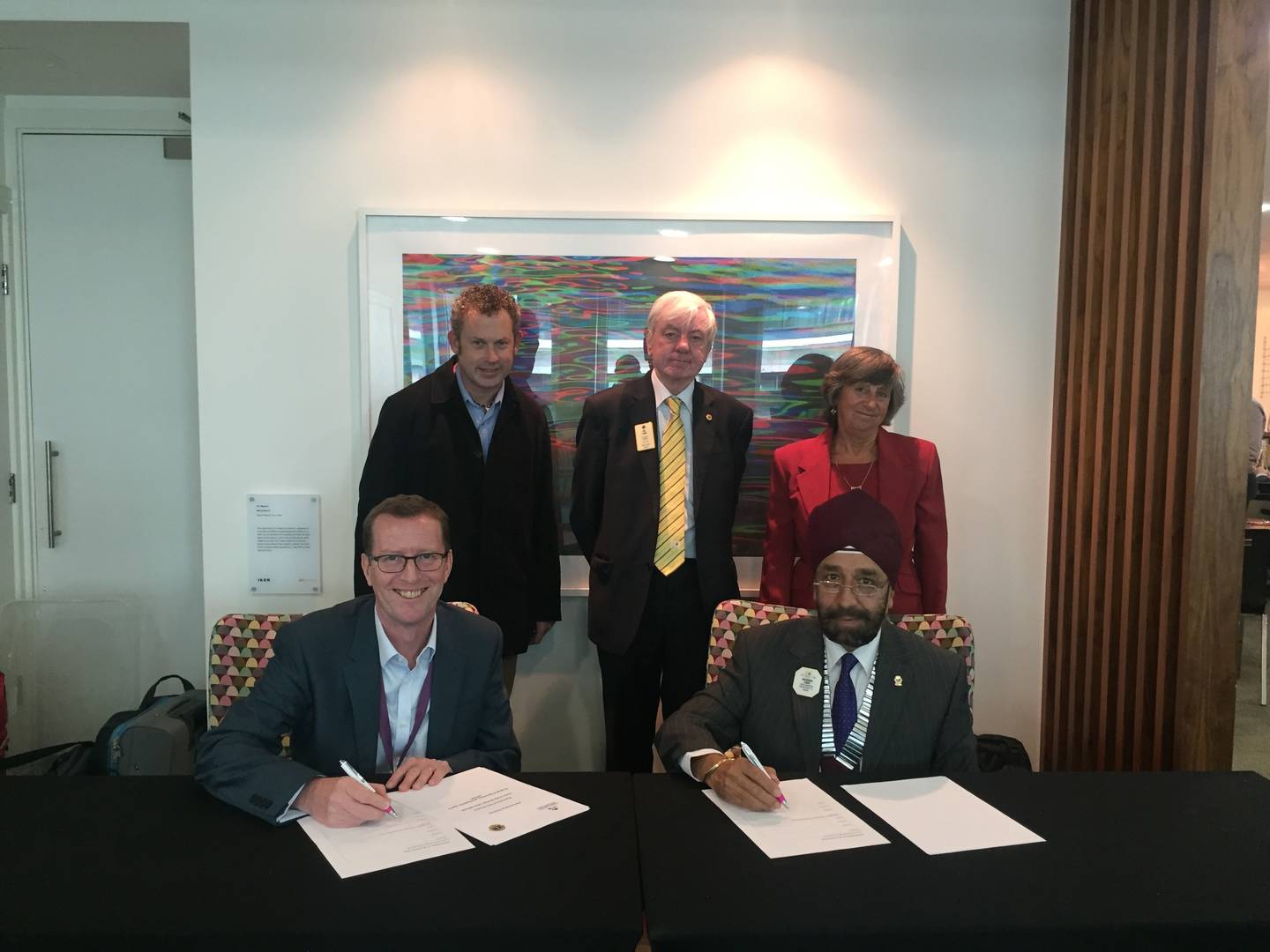 For more than 30 years, the Lions Club International has supported EFDS's events programme and the National Junior Athletics Championships. In this time, they have raised a tremendous amount of money for the programme and committed thousands of hours to volunteering.
The event itself has moved around the country from many years in Blackpool, then Preston and now Warwick. Thanks to the Lions Club's generosity, we have supported thousands of disabled junior athletes to develop their talent, including former and present Paralympians.
The purpose of the Charter is to enable both organisations to formulate a working partnership. It will directly benefit and increase disabled people's participation within sport. The Charter covers all work that may develop between the parties and for EFDS focuses strongly on volunteer development. The partners review the relationship every three years.
On behalf of Lions Club International MD 105, Penny Tregillus, Promotions and Liaison Officer, said:
"I'm delighted that the Partnership Charter Agreement between EFDS and Lions Clubs International has been signed. We are passionate about the concept of equality for all in sporting activities.
"The continuing collaboration between Lions and EFDS in running annual regional events and the National Championships gives us an opportunity to support disabled athletes to participate and excel in their chosen sport."
Barry Horne, Chief Executive at EFDS, said:
"We are extremely proud to continue our partnership with the Lions. They have been instrumental in our work, especially in our athletics events programme. Long-term supporters like Lions are crucial for our work in making active lives possible and we look forward to increasing opportunities together for many more years."
For Lions Council, Chairman Lion Balvinder SIngh Sokhi, and Barry signed the Partnership Charter Agreement in Birmingham today at the Get Out Get Active Conference, organised by EFDS.
Lions support good causes throughout the British Isles. Globally they have more volunteers in more places than any other service club organisation. In 2017, Lions Clubs International is celebrating its centenary. Click here to read more about their stories and history.
Every Lions Club supports a range of good causes and projects in its area where you can get involved. In Europe alone, every year Lions Clubs' members volunteer around 6 million hours of service and raise £88 million to support the needs of local communities.