Eric Bailly helps to launch Manchester United Powerchair Team
Manchester United Foundation has launched its first powerchair team and PFA member Eric Bailly was on hand to take part in the big occasion.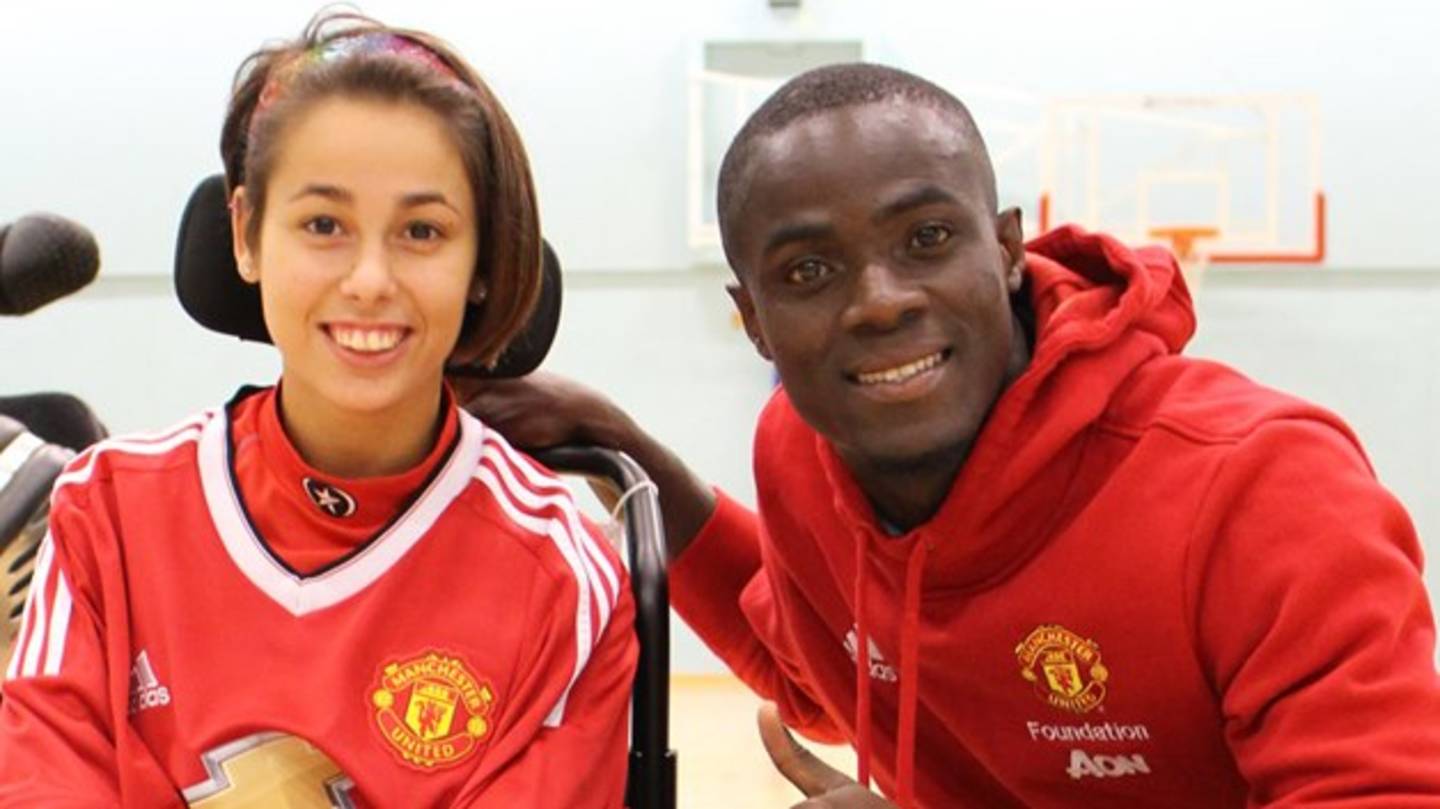 The Manchester United Powerchair Team forms part of the Foundation's new disability programme, Inclusive Reds, which is supported by the Premier League and BT Fund and aims to provide equal sport and physical activity opportunities for all. The club has developed a partnership with the pre-existing Sale United Powerchair Club, to form a second team to represent the Reds.
As part of the launch, Eric Bailly took on the challenge of joining the Foundation's newly formed team for a training session. He quickly integrated into the session, and enthusiastically took control of a motorised wheelchair in order to compete with the young players.
Powerchair football consists of a team of four players using specialised electric wheelchairs with a large front bumper to control and hit an oversized heavy football to score goals. The sport is rapidly rising in popularity, credited to the fact it offers a level playing field for all abilities, as demonstrated by Bailly's impressive introduction to the sport.
Manchester United Foundation's Disability and Inclusion officer, Alex Wilson, explained the importance of running a powerchair team for local young people and the impact of Bailly's visit to the session.
"The kids just had massive smiles on their faces; for them to actually play with a Manchester United first-team player, on their level, is fantastic," he said.
Alex continued:
"It's a massive opportunity for the Foundation to link with Sale United who are a grassroots powerchair club, but also for the disabled participants to be able to access an activity, with people similar to themselves, and have the chance to play the game they love, just in a different format."
Hannah, 19, started playing Powerchair football in 2012 and joined the Manchester United team in August this year. She has Cerebral Palsy and says the sport has helped with her condition.
"I have gained wheelchair control, which I am able to use in everyday situations," Hannah said. "I have learnt to be part of a team and now have more confidence in my own abilities. It was great to meet Eric Bailly and it was really entertaining to see a top class player trying to control the powerchair!"
Another to take part in the session with the Ivory Coast international was 12-year-old Patrick, a member of the new Foundation team.
"I just like the excitement and energy, and the quick movement of the sport. It's one of the only sports I can compete in, and I really, really enjoy it," he said. "I love representing United and wearing the badge, as it's a really well known club and brings real pride."
The United team has now progressed to play in the North West Powerchair Football League Premiership and the Muscular Dystrophy UK Premiership, at which they competed for the first time earlier this month.
The Manchester United and Sale United Powerchair teams train every Thursday at Moss Side Millennium Powerhouse from 5.00-7.00pm. For more information visit: mufoundation.org/inclusivereds.