Goalball star nominated for Women of the Future Award
Dr Sarah Leiter, of the Goalball Women's GB Team, has been nominated for the prestigious Women of the Future Award. Shortlisted in the Sport category, she has been recognised alongside other rising stars across business, culture, media and academia.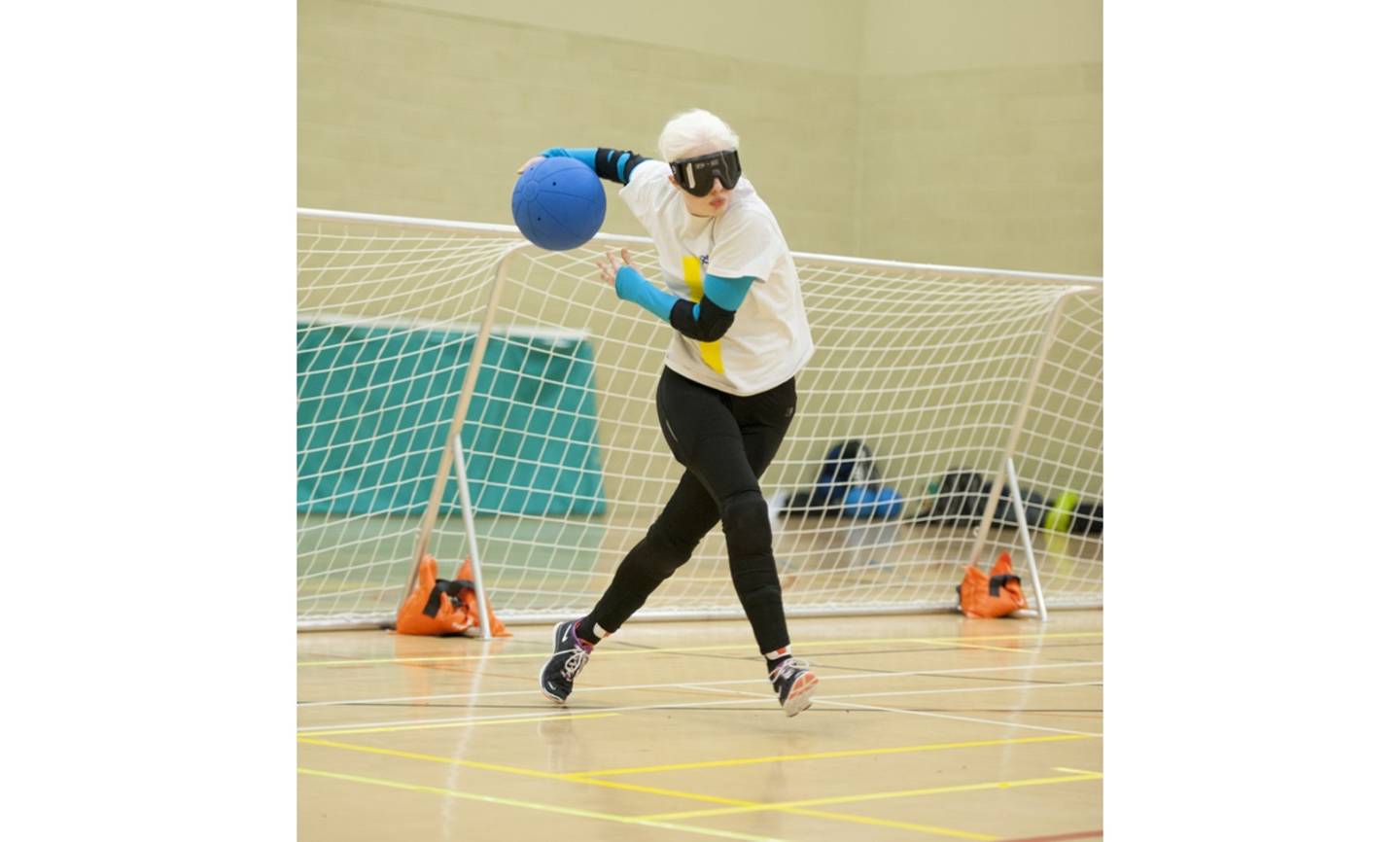 A student at Newnham College, Cambridge, Sarah trains with the Cambridge Dons. Having submitted her thesis on Clinical Biochemistry last year, Sarah has returned her medical studies as part of an MB/PhD programme and hopes to pursue a career in genetics and rare disease research.
Goalball is the only Paralympic team sport designed specifically for visually impaired people. Played with raised markings on the floor, blindfolds are used to ensure an even playing field as players locate the ball through sound.
The Women of the Future Awards, founded by Pinky Lilani CBE DL in 2006, were conceived to provide a platform for the remarkable female talent in the UK. HRH The Countess of Wessex is the Awards Global Ambassador, with Cherie Blair CBE as Awards patron. Sir John Peace, Chairman of Burberry is the Chairman of the Awards judging panel.
The Women of the Future Programme enables opportunities through the Women of the Future Network and Women of the Future Ambassadors Programme.
Nominee Sarah, said:
"It is amazing to be nominated alongside so many talented women. Playing goalball alongside my studies has given me to opportunity to travel to international competitions, train and compete around the country and hopefully inspire new people to get involved in the sport.
"I'm so proud of what my team mates and I have achieved – not least securing our place in the very highest level of European competition last month at the IBSA A Tournament in Finland.
"I'm also grateful to the Talented Athlete Scholarship Scheme (TASS) who have supported my training as part of my studies at Newnham and ensured and I can concentrate on training and improving."
Mark Winder, CEO of Goalball UK, added:
"Sarah is the definition of a role model – a PhD recipient, trainee doctor and an elite athlete. As with all of our GB players, she demonstrates to the next generation of players that their visually impairment should have no bearing on their future achievements.
"We are immensely proud that Sarah is representing the sport at the Women of the Future Awards. She is a huge asset to the goalball and to visually impaired sport as a whole – this nomination is a testament to her passion, hard work and dedication."
More information about Women of the Future Awards.
Find out more about Goalball and recent success on the GB team, visit Goalball UK website.