Sport England invests £10m to get older people active
Sport England is investing up to £10 million of National Lottery money into 20 projects across England to reduce the number of inactive older adults. The projects they are funding will use sport and activity to help tackle problems such as poor mental health, dementia, loneliness caused by bereavement, and addiction.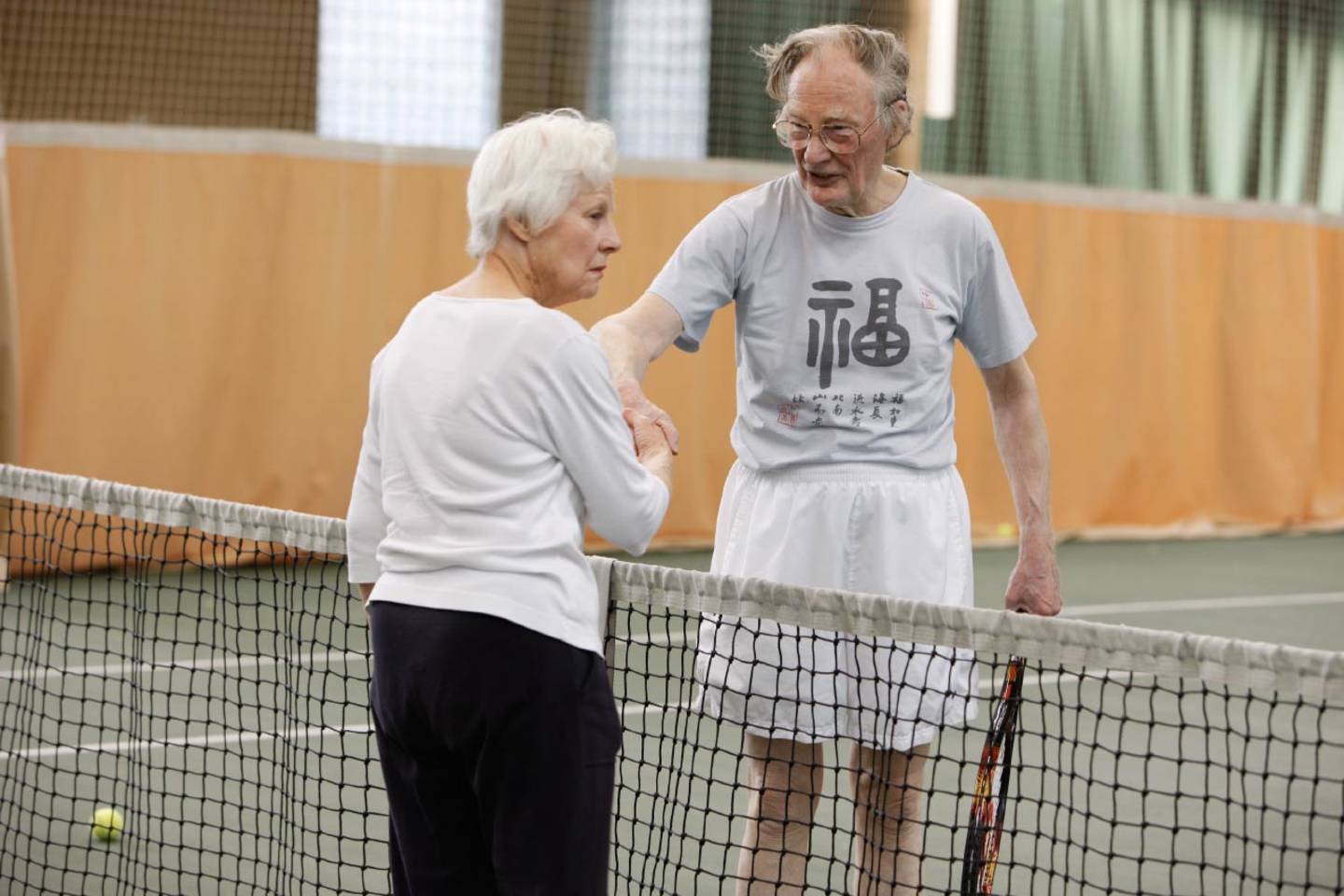 We know that 36% of people aged 55+ are currently inactive compared to 26% of the population as a whole.
Keeping the audience in mind
We also know, though, that the over 55s age group is a diverse group and a 55-year-old might not have much in common with a 75-year-old, let alone a 95-year-old.
There are big differences in perceptions, experiences, motivations and capabilities among this diverse age range.
Which is why Sport England is investing in a broad range of projects that are aiming to tackle inactivity with the audience's wants and needs in mind.
ESCAPE-pain Open in a new window is one of the 20 projects they are funding.
The Health Innovation Network's rehabilitation programme is for older people with chronic knee or hip conditions.
The six-week programme teaches people about their condition, shows them what they can do to help themselves and guides them through an exercise programme that enables them to do more.
Managing the pain
Coleen, 84, is a retired nurse, who has suffered knee pain for many years. The pain made normal daily activities, like walking to the shops and taking a bath extremely difficult.
About a year ago, Coleen's pain increased so much she was unable to climb stairs.
Enough was enough. She went to her GP, who referred her to an orthopaedic surgeon for a knee replacement.
Coleen was reluctant to have surgery and was referred to a physiotherapy programme at her local hospital called Escape Pain.
Feeling the difference
After completing the programme, Coleen noticed big improvements in her walking. She is able to climb stairs again, feels more confident and "much better in myself because I can do things again".
The programme taught Coleen how to manage her condition – and she's determined to continue to do the exercises she learnt through Escape Pain.
Coleen, 84, said:
"I'm going to continue. The pain is much less and I know how to cope now. I'm going to continue, I know that. I don't think I need knee surgery. The pain is much less and it doesn't bother me. I know how to cope now."
Investing in the future
Sport England is also investing £500,000 of National Lottery money into the English Football League Trust's Open in a new window 'Extra Time' project.
£10m investment to reduce inactivity in older people
The project – which will be rolled out in 12 locations across the England – will use the power of football clubs in local communities to create a national movement of active older people.
'Extra Time' will bring together regular gatherings of older people to socialise and prove that you're never too old learn to do the things you've always wanted to do.
Also, they are investing £250,000 in Motiview, which is already proving a hit in Germany, Canada and more than 200 locations in the Nordic countries.
The project uses videos, music, sound and virtual reality technology to help older people and people with dementia get active.
Tackling inactivity
Tackling inactivity is at the heart of Sport England's strategy. Being active is one of the most important things people can do to maintain health and wellbeing as they age.
Physically active older people have higher levels of mobility and a lower of risk of disease than those who are inactive. Ill health often means the loss of independence and is linked to social isolation and depression.
Mike Diaper, Sport England's executive director, said:
"People are living longer but not necessarily in the best of health. We're excited to be supporting these 20 partners with National Lottery funding to help get older adults get active. We'll be sharing learnings so successful approaches can be scaled-up or replicated across the country so we can help more adults lead happier and healthier lives."
Further information
Download the full list of projects