Great Britain strikes gold three times at European Championships
David Smith won BC1 Gold, Jamie McCowan with assistant Linda McCowan took the BC3 title and Stephen McGuire grabbed top spot in BC4 in an incredible last day at the 2017 BISFed European Championships in Portugal.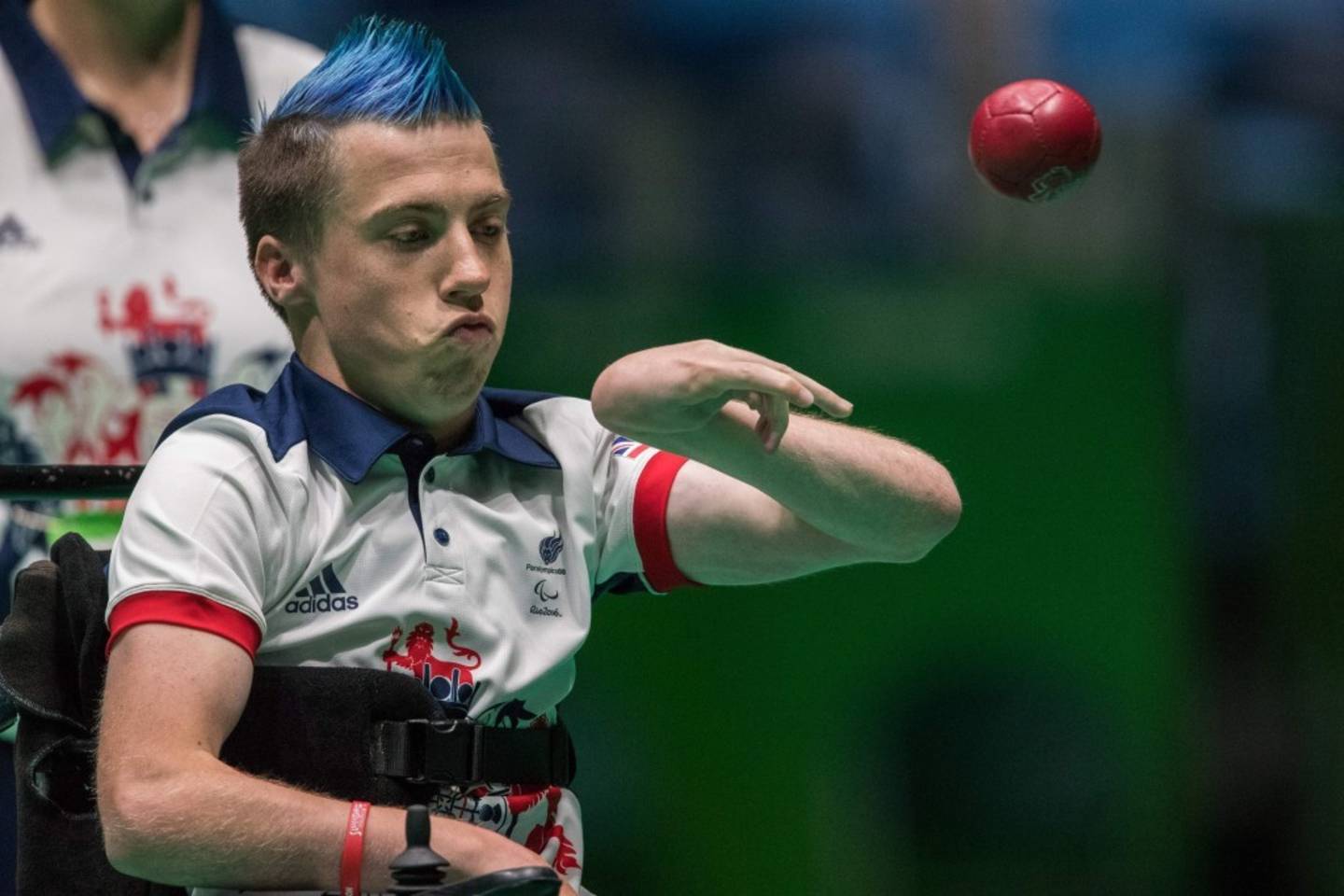 David Smith (pictured above) made light work of getting to the final and looked set to continue his tournament winning streak stretching way back into 2016. After cruising into the final, by ruthlessly dispatching his opponents en route, he came up against Mikhail Gutnik of Russia in the final. Who did not follow the script and he was 4-0 down with an end remaining. However, Smith showed what champions are made of to stun Gutnik and clinch a 5-4 victory.
Jamie McCowan's staged an even more unlikely comeback to win his final. Having ground out a 3-2 semi final win over his brother's conqueror, Greg Polychronidis of Greece, he faced surprise package Damian Iskrzycki from Poland in the final. Iskrzycki had beaten Patrick Wilson in the quarter finals so his quality was clear but he stunned McCowan, taking all six points on the first end. McCowan played himself back into the game with three points in the second end, but a tied third end still left him three points adrift with an end to play. Renowned for his fighting spirit, McCowan didn't give up and took four points on the final end to win 8-7 for his maiden European title.
Stephen McGuire's had to fight his way through his quarter final against World Number 2 Samuel Andrecijk of Slovakia. Three down after two ends, he ended up taking four on the third end to take the lead. He withheld a comeback from another Slovak, Micaela Balcova, in the semi holding out for a 5-3 win. In the final Stephen traded ends with Russia's Sergey Safin to sit 1-1 at the half way stage, but powered away to triumph 6-1 and add the European title to his World title from 2016.
GB finished the competition with five medals from seven events and topped the medal table with three individual golds.
Gold, Individual BC1 - David Smith MBE
Gold, Individual BC3 - Jamie McCowan (assistant Linda McCowan)
Gold, Individual BC4 - Stephen McGuire
Silver, Pairs BC3 - Jamie McCowan (assistant Linda McCowan), Scott McCowan (assistant Gary McCowan, Patrick Wilson (assistant Will Wilson)
Silver, Pairs BC4 - Stephen McGuire, Evie Edwards, Louis Saunders
To find out more about boccia and how to get involved, please visit Boccia UK website.