Coombs talks Paralympics ahead of Para-Badminton World Championships
From a cameo in Game of Thrones to climbing to the top of the world para-badminton rankings, Krysten Coombs has seen a lot since he started competing internationally nine years ago.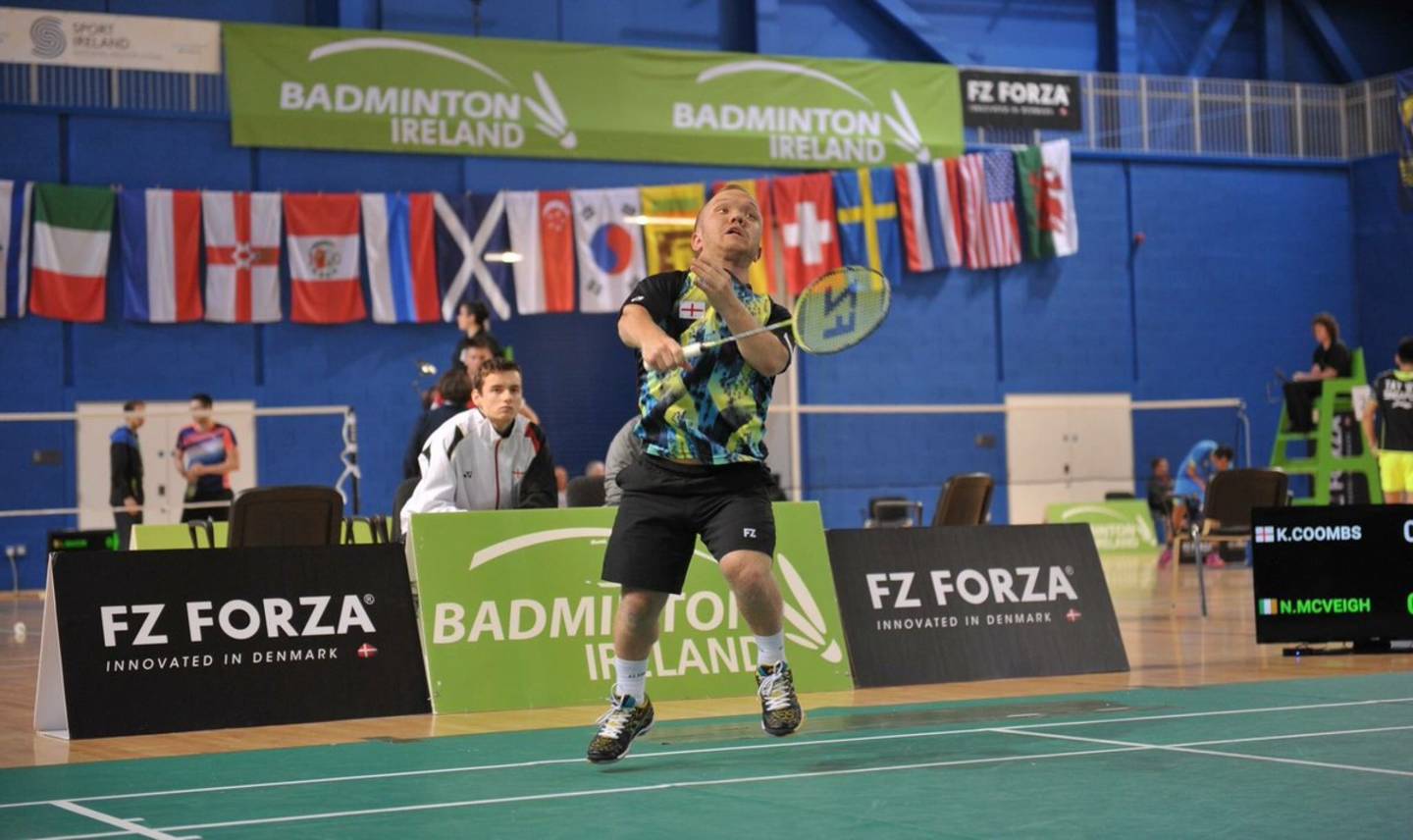 The reigning singles and doubles European champion hopes to add two global titles to his collection at the BWF World Para-Badminton Championships in South Korea next week.
When para-badminton was included in the Paralympic programme for Tokyo 2020, Coombs, who won world doubles gold and singles bronze two years ago, moved to Sheffield to increase his training.
The 27-year-old, who appeared in one episode of Game of Thrones in 2014, dreams of Paralympic glory and hopes to reinforce his Tokyo campaign with victory in Asia next week.
"The inclusion of badminton at the Tokyo Paralympics gave me direction, there's something to go for now," said Coombs, who is world number one in SS6 singles and doubles.
"It's good being able to go to World and European Championships but to be able to go to the Paralympics is the biggest and most amazing thing you can do.
"I moved up to Sheffield last November for my badminton because my doubles partner Jack Shephard lives up here and so does my coach – it all made sense to do it and it's made a big difference.
"Coming back from Korea with two golds would be awesome, it's what I've wanted this year and it would be perfect to build up to Tokyo. It would be my first world gold in the singles.
"To know that I'm the world champion up until 2019 would be amazing because that will be the next World Championships and it's when qualifying for the Paralympics will start."
As world number one, Coombs goes in as one of the favourites but the sport has become more competitive since its inclusion in the Paralympics.
When the English shuttler first joined the international circuit, he played tournaments with as few as six people but there will be 21 competitors in the men's singles this year.
And one of Coombs' most dangerous challengers will be doubles partner Shephard, with whom he was crowned doubles world champion in 2015.
"Jack's a good friend, I've known him for ages," Coombs added. "He's a bit younger than me, he's 19.
"He plays singles as well and he's a top singles player so he'll be going for gold too.
"We could go head-to-head in the singles, that's how it's been for quite a few of the recent tournaments – we've gone against each other in the final.
"It's weird being across the net for him, but then you sort of forget about it and realise that's what you're going for and in the end we'll still be friends.
"We've gone against each other in the finals of the last three internationals, it's 2-1 to me at the moment."
Story credit: Badminton England.