Blog: Meet EFDS' new Me, Being Active stars on IDDP 2017
The English Federation of Disability Sport (EFDS) website features a blog post every Friday. This week, to mark International Day for Disabled People (IDDP) on Sunday 3 December, EFDS has released a new collection of Me, Being Active films. In today's blog, we hear from our seven film contributors about what International Day for Disabled People means to them.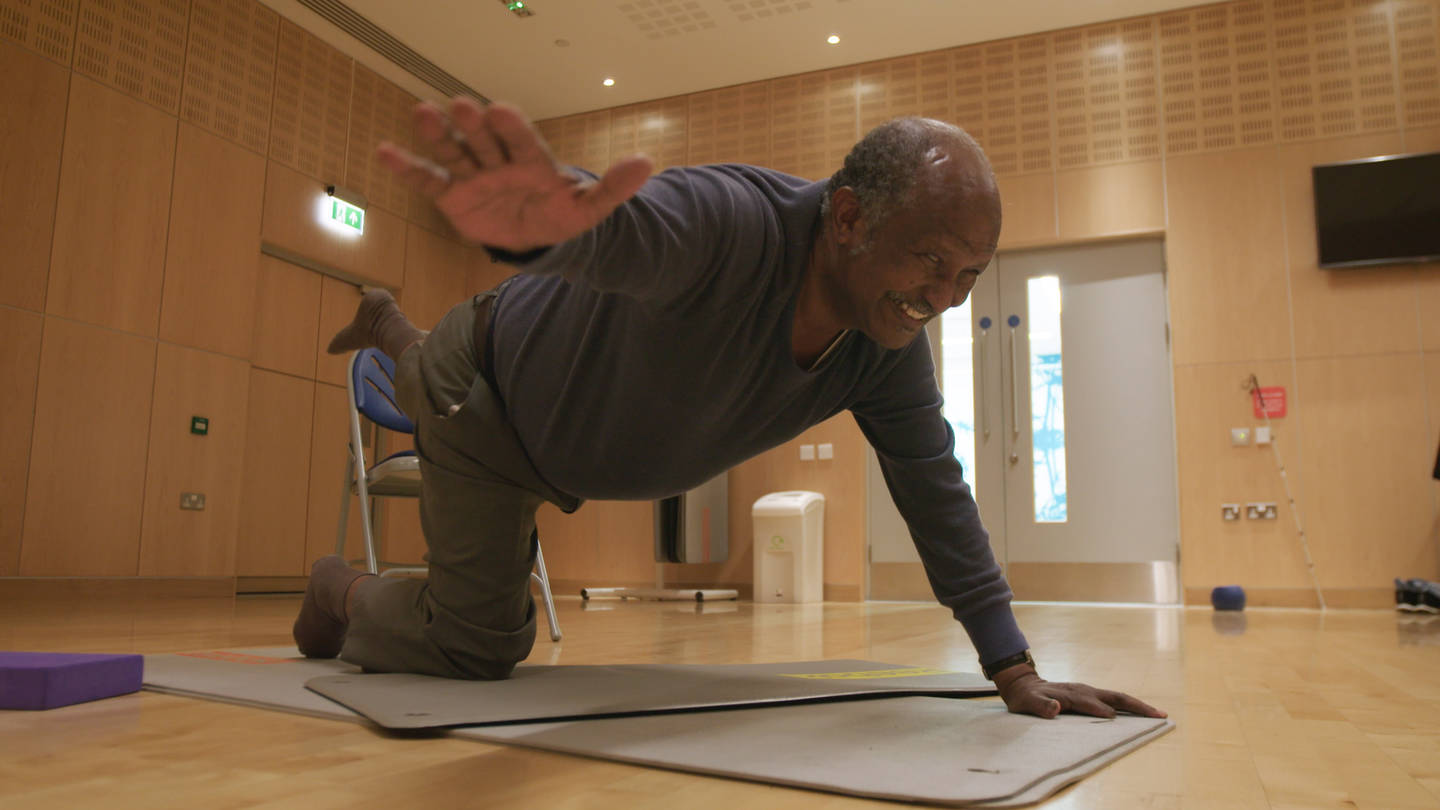 Since 1992, people from across the globe have celebrated the United Nation's International Day for Disabled People on 3 December. The annual celebration adopts a theme every year. In 2017, the theme is "Transformation towards sustainable and resilient society for all".
In the new Me, Being Active collection, viewers meet seven disabled people with a range of impairments and long-term health conditions, who all lead active lives. Here, each individual tells us about their hopes and ambitions when it comes to being active, and what developments they would like you to see for disabled people in 2018.
Anoushé
My hope for the future is that the barriers that those with visible and invisible disabilities face to becoming and staying active will no longer exist. Activity is crucial to maintaining our physical, emotional and mental wellbeing, and resilience. Everyone deserves to be active and be treated with the utmost dignity when they do so.
More personally, I will carry on working towards becoming an elite climber and while doing so, use my voice to carry on talking about the issues that we as a society do not talk about enough. My hope is that the work I'm doing will contribute to the change we all want to see in our society.
Evie
My hope for the future is to continue competing in show jumping on Daisy, and begin to work up the levels as we progress onto bigger tracks.
Alongside this I'm incredibly keen to continue encouraging others to take up sport. The endless positive benefits that being active can have on your life is truly amazing. I myself know how happy and free it makes me feel. Therefore I'm determined to share that with others and hopefully they will experience the same thrill, sense of achievement and happiness that I can.
Richard
Being active is a key part of managing my disability, health and wellbeing. I am passionate about Karate and would love to think that I can train as long as possible, with age and disability not being a barrier. Through my roles as an All Together Ambassador with Active Essex and karate instructor with the Karate Union of Great Britain, allows me to encourage people to take part. Looking to the future, it would be great to see more sports organisations, clubs and coaches understand, encourage and help more disabled people to get active. We need to remove the barriers that stop people joining in, make sure everyone feels welcome, included and is treated with dignity.
Sam
My hope for the future is that the fitness industry becomes much more disability friendly. Offering more memberships for disabled people and employing disabled fitness instructors to help promote inclusivity all around.
Personally, I want to see more fitness brands having disabled presenters on stage showcasing that their brands are fully inclusive. We are human beings and have the same hope and dreams as any other person out there. Disability shouldn't be an issue and I really want to do my bit and get back out there presenting at big events across the country!
Shona
I'd like to see a more open and welcoming club environment for deaf and disabled people. When you lack confidence because of your disability, trying a new activity can be very daunting. It can be a massive step to take. It would be great to see more groups and clubs utilise hearing loops and radio communications to stop people feeling isolated because they can't hear what is going on. Also, it would be useful if there was one place that deaf people could go to find out about accessible activities, so we can all enjoy being active together.
Tesfai
In 2018, I hope that more disabled people can enjoy a life without fear. Fear of the unknown can hold many people back, I believe that this can be eradicated by being active and supporting disabled people to participate in all of life's activities. Personally, I will continue to enjoy my yoga and other activities such as walking.
I would like to see more disabled people empowered to become ambassadors for sport and physical activity. As part of this I will continue to support the National Federation of the Blind UK, Sense and EFDS in their work to campaign for disabled people's right to enjoy an active lifestyle.
Zack
I have played mixed ability rugby now for two years and 'm glad to see it develop all over the country, giving more disabled adults the chance to play. My wish for the future would be that it continues to grow and is introduced into league matches. Also for players to become involved in helping to run the clubs, by learning to coach and lead a team. It would be very nice to see England Rugby get more involved with helping more local mixed ability teams set up and show them how to become a good team. One day it would be great to see England have a mixed ability rugby team.
If you want to be more active but aren't sure how to start, visit our dedicated webpages for advice.
The new collection of Me, Being Active films are available on EFDS YouTube channel. To watch Anoushé, Evie, Richard, Sam, Shona, Tesfai and Zack's stories, visit the Me, Being Active playlist here.