Me, being active - Evie's story
Evie is from Lincolnshire, and loves the freedom that riding her horse Daisy provides. She says show jumping may not seem like the best activity for her condition, but it offers her an escape from the challenges of daily life and time to have fun.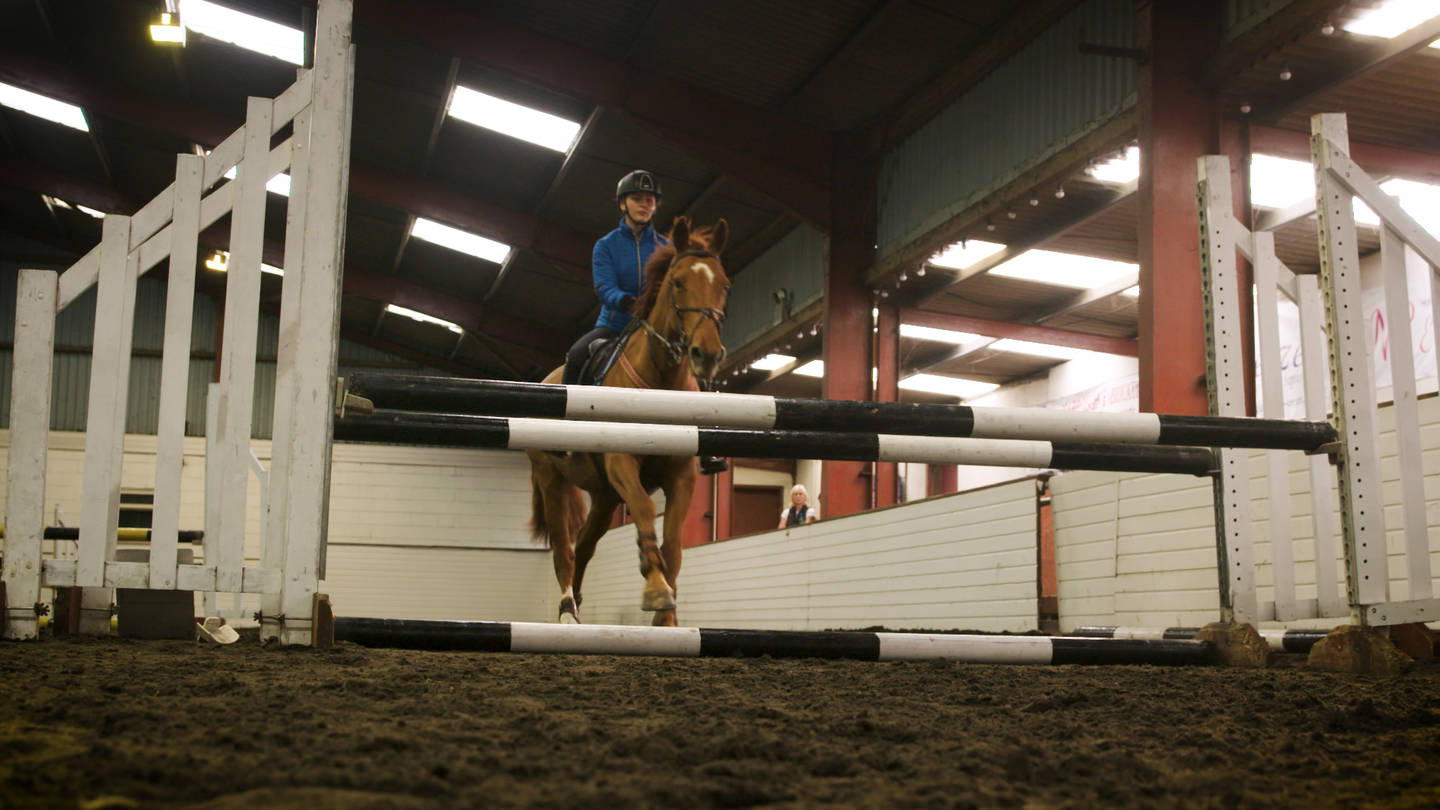 The English Federation of Disability Sport (EFDS) recognised Sunday 3 December 2017 as International Day for Disabled People with the release of a new collection of Me, Being Active films. Two years since the first collection, viewers meet seven disabled people and learn more about the benefits they gain from being active. The national charity hopes the new films provide disabled people with useful information to lead an active lifestyle.
Evie told EFDS:
Having a disability doesn't affect sport too much, you can still take part as much as you want to.

When you find something that you really do love so much, nothing else really matters.

It's a great way to make friends, and having close friends has really helped me. They support me and know when something isn't right.

All of a sudden you're not a patient, or an illness. You're just on the horse and that's one thing you have control over.
The Me, Being Active films are supported by Disability Rights UK and funded by Sport England. They follow the successful Being Active Guide released in 2014, which talks directly to disabled people. It gives those, who are inactive, access to relevant information, so they can have control over where, what and how they start being active. The new collection of films add to the Guide's success, allowing viewers to hear other disabled people's advice.
EFDS worked again with production company Fuzzy Duck to capture the stories of seven disabled people with a range of impairments and long-term health conditions, who all lead active lives. In their own words, each individual shares their personal story about how they first became active and the way it makes them feel.
The new collection of Me, Being Active films are available on EFDS YouTube channel. To watch Anoush, Evie, Richard, Sam, Shona, Tesfai and Zack's stories, visit the Me, Being Active playlist here.
The Being Active guide is available to download in accessible PDF and Easy Read format. For more information on being active, contact EFDS by email federation@efds.co.uk or call 01509 227750.
To find out more about horse riding opportunities near you, visit Riding for the Disabled Association website.