Me, being active - Sam's story
Sam is a fitness instructor based in Wiltshire, and she loves to dance. So when the opportunity to become a Zumba and Clubbercise instructor came up, she jumped at the chance. Now, she is a master trainer and supports other disabled people to become instructors too.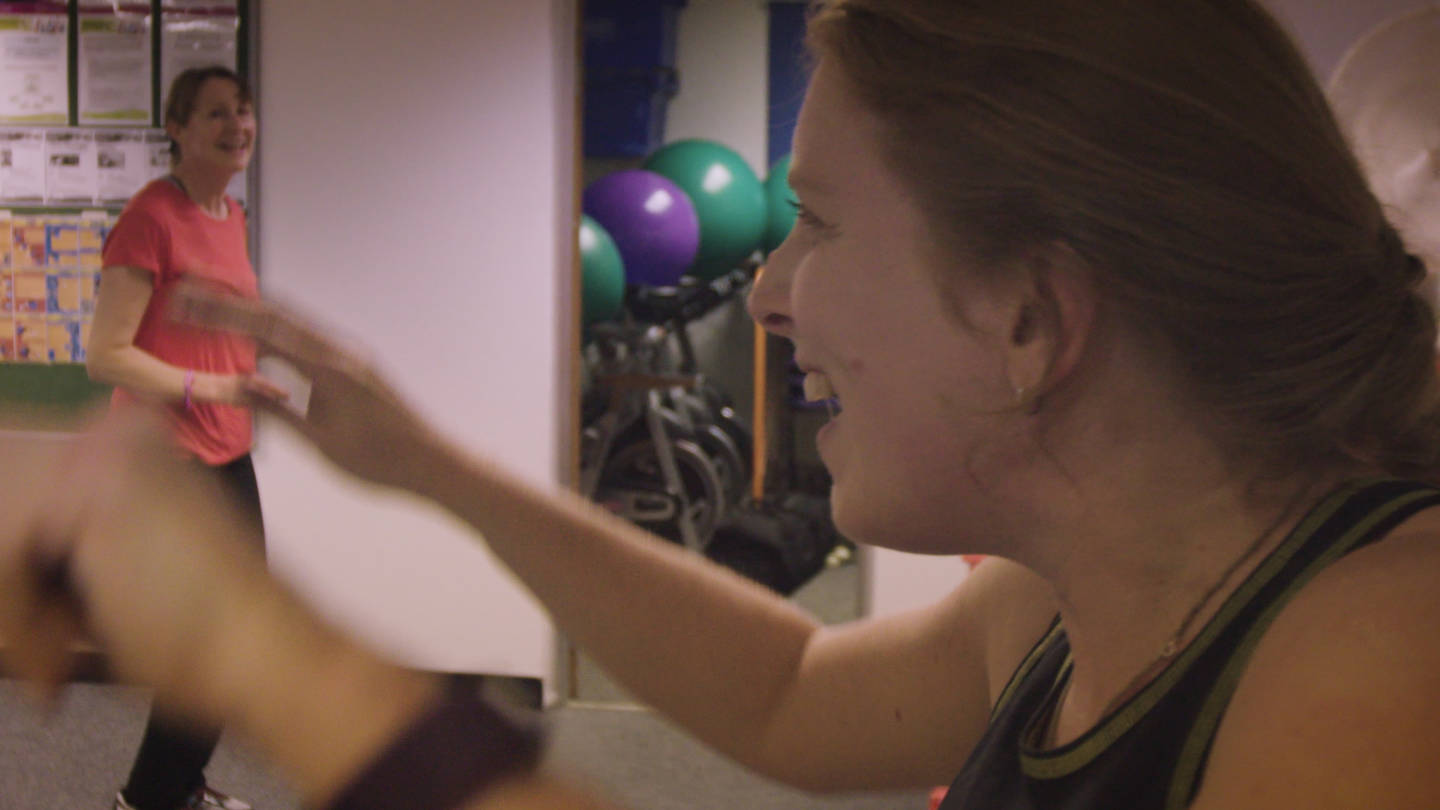 The English Federation of Disability Sport (EFDS) recognised Sunday 3 December 2017 as International Day for Disabled People with the release of a new collection of Me, Being Active films. Two years since the first collection, viewers meet seven disabled people and learn more about the benefits they gain from being active. The national charity hopes the new films provide disabled people with useful information to lead an active lifestyle.
Sam told EFDS:
For any disabled person, it's important to stay active, because it really helps to keep your muscles loose. It does help with everyday living.

I'm trying to educate them to realise the actual true benefits of exercise.

When I work out, I get really happy. If I get really stressed, I go to a Zumba class.

Everyone loves that party atmosphere in Zumba. Simple dance moves, where you can let your hair down.
The Me, Being Active films are supported by Disability Rights UK and funded by Sport England. They follow the successful Being Active Guide released in 2014, which talks directly to disabled people. It gives those, who are inactive, access to relevant information, so they can have control over where, what and how they start being active. The new collection of films add to the Guide's success, allowing viewers to hear other disabled people's advice.
EFDS worked again with production company Fuzzy Duck to capture the stories of seven disabled people with a range of impairments and long-term health conditions, who all lead active lives. In their own words, each individual shares their personal story about how they first became active and the way it makes them feel.
The new collection of Me, Being Active films are available on EFDS YouTube channel. To watch Anoushé, Evie, Richard, Sam, Shona, Tesfai and Zack's stories, visit the Me, Being Active playlist here.
The Being Active guide is available to download in accessible PDF and Easy Read format. For more information on being active, contact EFDS by email federation@efds.co.uk or call 01509 227750.
Find a local Zumba class on the official website. For information on activities and support for people with cerebral palsy, visit Cerebral Palsy Sport website.