Becoming more active: "I know it will get easier with every session"
Many have labelled 2018 as the 'Year of the Woman'. It is 100 years since the first British women got the vote and the English Federation of Disability Sport (EFDS) wants to mark the women's rights movement. Throughout 2018, look out for our features on active disabled women. We will be celebrating inclusion in sport, but pressing for progress so more disabled women can enjoy the benefits of being active. We begin with Shona and her first post as part of a regular feature about becoming more active.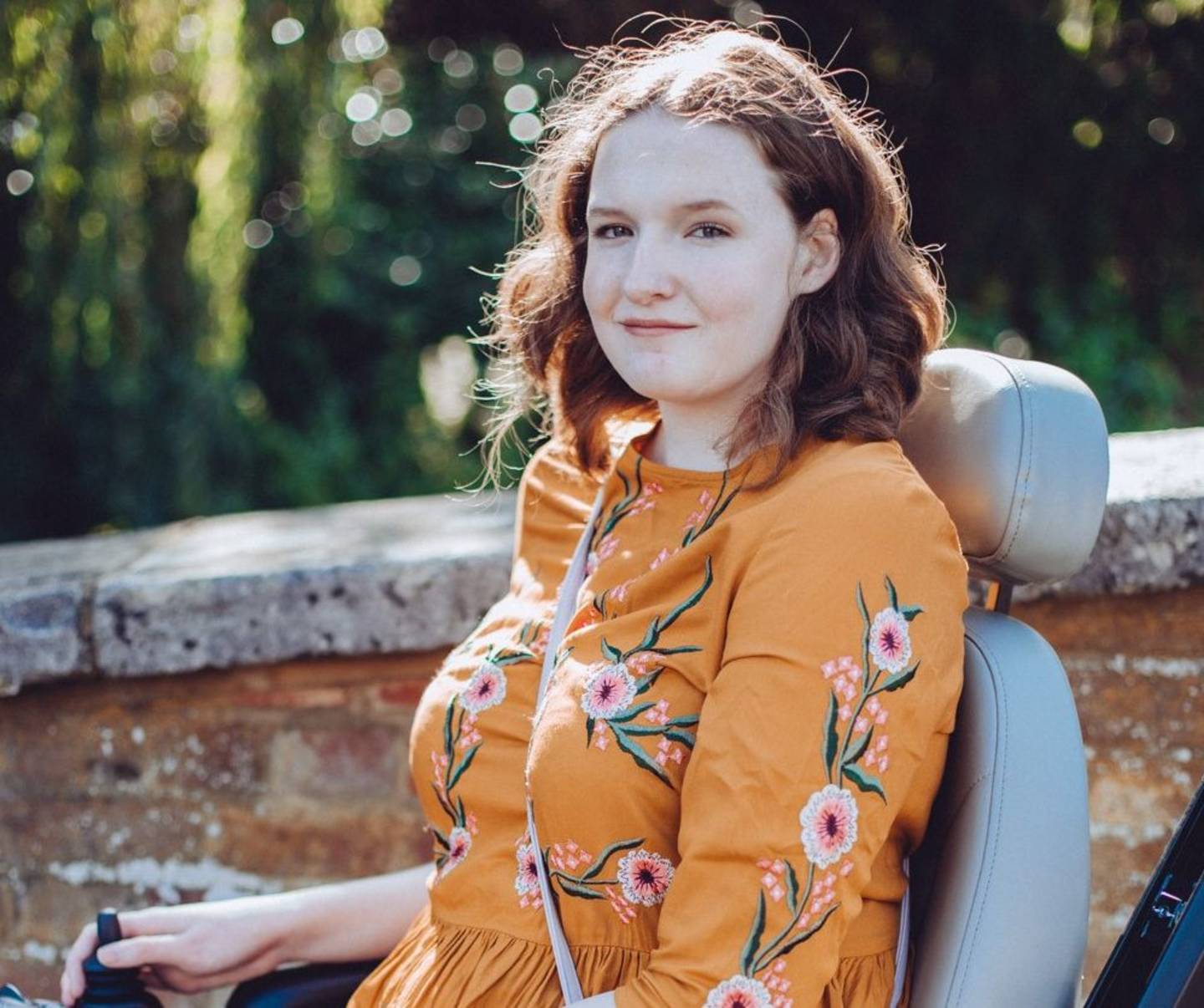 Six in ten (63.4%) non-disabled women are active at least 150 minutes a week compared to four in ten (41.1%) disabled women. EFDS is keen to ensure disabled women are represented across all our work. We also regularly posts stories and blogs about active disabled women and continue to support the This Girl Can campaign.
Most disabled people are not as active as they'd like to be. But that's not because disabled people or those with long-term health conditions don't want to be active. EFDS research found that seven in ten disabled people want to increase how active they are.
But being active for the first time or returning to an activity after becoming disabled can be a daunting experience for many. For those thinking about exercise, it can be more than just getting on a bike or joining the local gym.
How do I get there? What will other people's reaction be? What if I need someone's support to take part? What if the information isn't accessible for me to read? We can all do more to reduce the fear factors amongst disabled people and those organising activities.
We are pleased to welcome Shona as a regular blogger to our site this year. Shona is a 20 year old disability, lifestyle and beauty blogger from Hertfordshire. She came to us to share her honest accounts of taking up an activity. We will hear from Shona every month to understand her journey from being inactive to more active.
Shona's first post: New year, new active lifestyle
At the beginning of every year you'd be lucky to go through a single day without seeing some form of media telling you about how you need to be more active, diet, eat better, go to the gym. It can be relentless. We all know how important it is to be active but how easy is it to be active when you're disabled?
I have a genetic condition called Marfan Syndrome, a connective tissue disorder that I was born with, and it's always restricted how active I can be. As a child I was banned from playing contact sports due to the risk of harm to my heart and eyes and so found myself sitting out of a lot of my physical education lessons. As a teenager I found myself having surgery after surgery and by the time I was 18 I was relying heavily on a wheelchair and now at 20 years old I'm a powerchair user.
I've not taken part in any kind of exercise in about five years due to my declining health, unless you count physiotherapy. Taking part in sport has never particularly appealed to me but over the past year, as I've learnt more about the range of disability sports out there, my interest has grown. I've considered powerchair football, as well as boccia, but something I knew I could start straight away was swimming. I used to love swimming, despite needing extra lessons as a child, and have considered going again over the past few years but the timing was never right, until now. What better time to start than at the beginning of a new year!
Luckily, my local swimming pool, Westminster Lodge Leisure Centre, was refurbished a few years ago and was transformed into a gym and pool with ideal facilities for disabled people. They have a Changing Places facility with hoist and height adjustable changing bed, as well as hoists to enter the pool, a lift to enter the pool and graduated steps with handrails. They have plenty of accessible changing rooms as well as lockers, hair dryers and mirrors all at the level for wheelchair users. It was perfect, but I was still nervous. Where would I leave my powerchair? How would I get to and from my powerchair? Would I be able to swim still? So many questions were going around in my head.
I spoke to a few friends who were also disabled about how they get in and out of the pool, where they leave their wheelchair if they use one and other practicalities that I wondered about. Speaking to others, people who were experienced swimmers, really put my mind to rest. I bought myself a new swimming costume, hunted out my goggles, packed my bag and I was ready to go!
I recently had my first session and any concerns or worries I had previously have since disappeared. The staff were incredibly helpful, letting me hold onto one of their arms to stop myself from slipping as I walked the few metres from powerchair to pool. When I wanted to get out my body was too exhausted to walk so another member of staff brought my powerchair to the top of the steps for me. They couldn't have been more helpful!
As for the actual swimming, I loved it. It was so beneficial for my mental health, giving me such a boost and I'm certain that it will have benefits for my physical health too. I have joint dislocations, both partial and full, and I'm hoping I can build up some muscle through swimming to help support them better.
Understandably so, the first session hit me hard, I was exhausted after and the aching set in quickly, but I know that it will get easier with every session! I bought myself a fitness tracker, so I could track my progress along the way and have a baseline to work from, I think it will be a really good tool to use as motivation!
I'll be setting myself a goal with each post, and my first is to swim 10 complete lengths without taking a break during each length. They don't need to be swam consecutively, although that would be a bonus! I'll update you all again soon as to how I'm getting on!
Even if you're not sure being more active is beneficial or even possible for you, read our Being Active Guide to see how you can get started. It is for everyone with lived experience of disability or health conditions.