Cerebral Palsy Sport release new film about RaceRunning
Cerebral Palsy Sport is delighted to release their new film about the adapted sport of RaceRunning as part of their #CPCan campaign for Cerebral Palsy Awareness Month 2018. The film has been developed through a unique partnership between the charity, Nottingham Trent University and TAD Productions.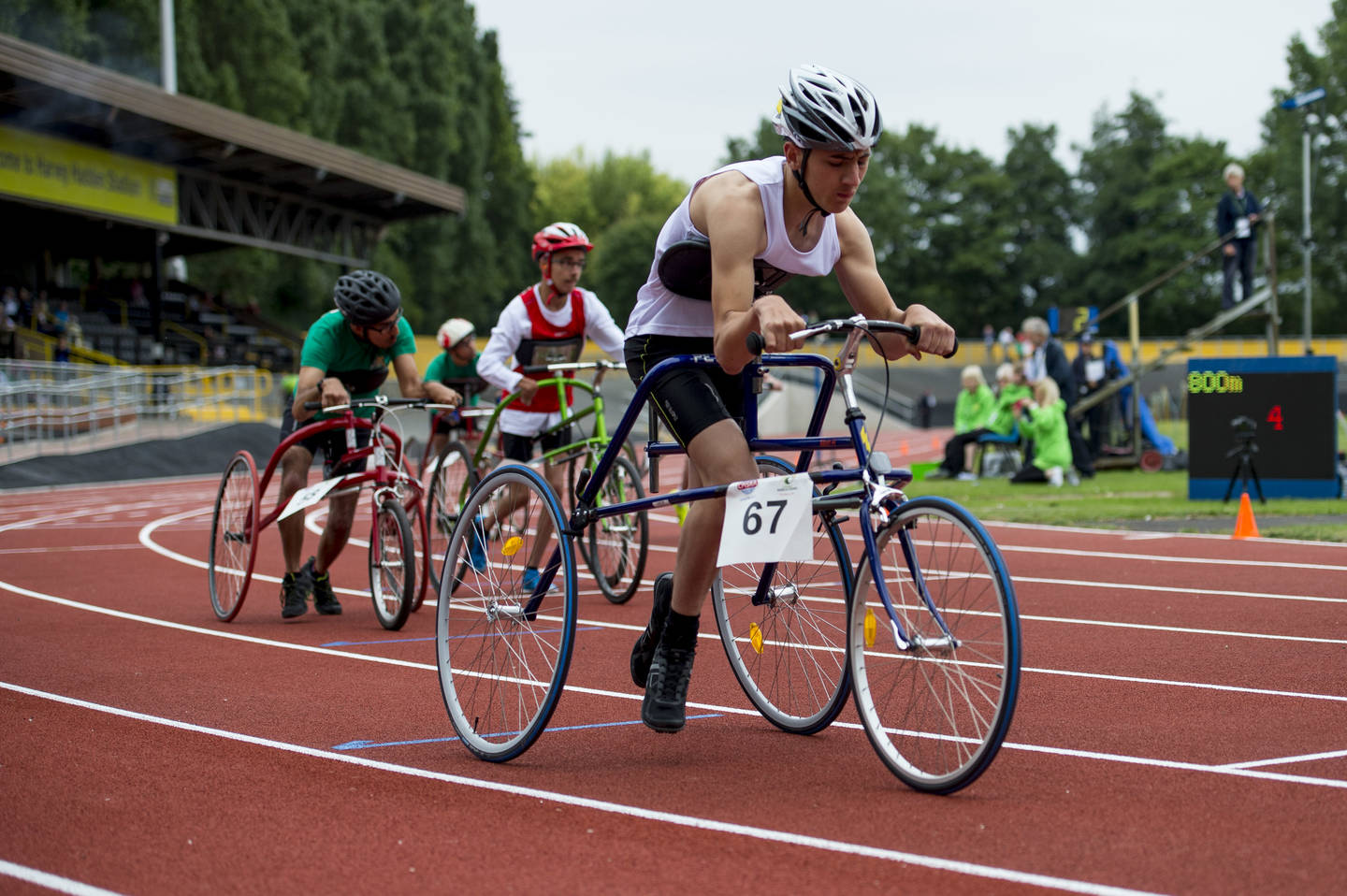 The film titled - 'What is a RaceRunner?', explains the sport of RaceRunning and how the adapted equipment used enables people with cerebral palsy and other associated physical impairments to become more active.
Cerebral Palsy Sport developed RaceRunning to support disabled people who are not able to functionally run and rely on aids for mobility and balance. RaceRunning is a effective way for individuals to improve their overall fitness, strength, physical and emotional wellbeing.
Speaking about the launch of the new film, Ali Talbot, Chief Executive of Cerebral Palsy Sport said:
"We are very proud to be able to introduce our RaceRunning film as part of Cerebral Palsy Awareness Month and are very grateful to the Media students of TAD Productions from Nottingham Trent University that worked so hard to bring this film to fruition. It has been a unique partnership and one we seek to grow for the future with the University.

"We are also very grateful to the stars of the film – our RaceRunners. Some of them have been taking part for a numbers of years and some have only recently taken up the sport. They show how beautiful this sport can be and the difference it can make to the lives of people with cerebral palsy."
Cerebral Palsy Sport hopes this film will grow the awareness and participation of this unique adapted sport.
For more information about RaceRunning and opportunities to try the sport, please visit Cerebral Palsy Sport website.