Football Focus: "My teammates make me the player I am"
June is a big month for English football, with the hopes of a nation heading out to Russia in search of World Cup glory. While back on home soil, some of the country's top grassroots teams get ready to face each other in the FA Disability Cup Finals at St George's Park on 16-17 June. All this week, to celebrate the beautiful game we're sharing player experiences in our Football Focus blog series.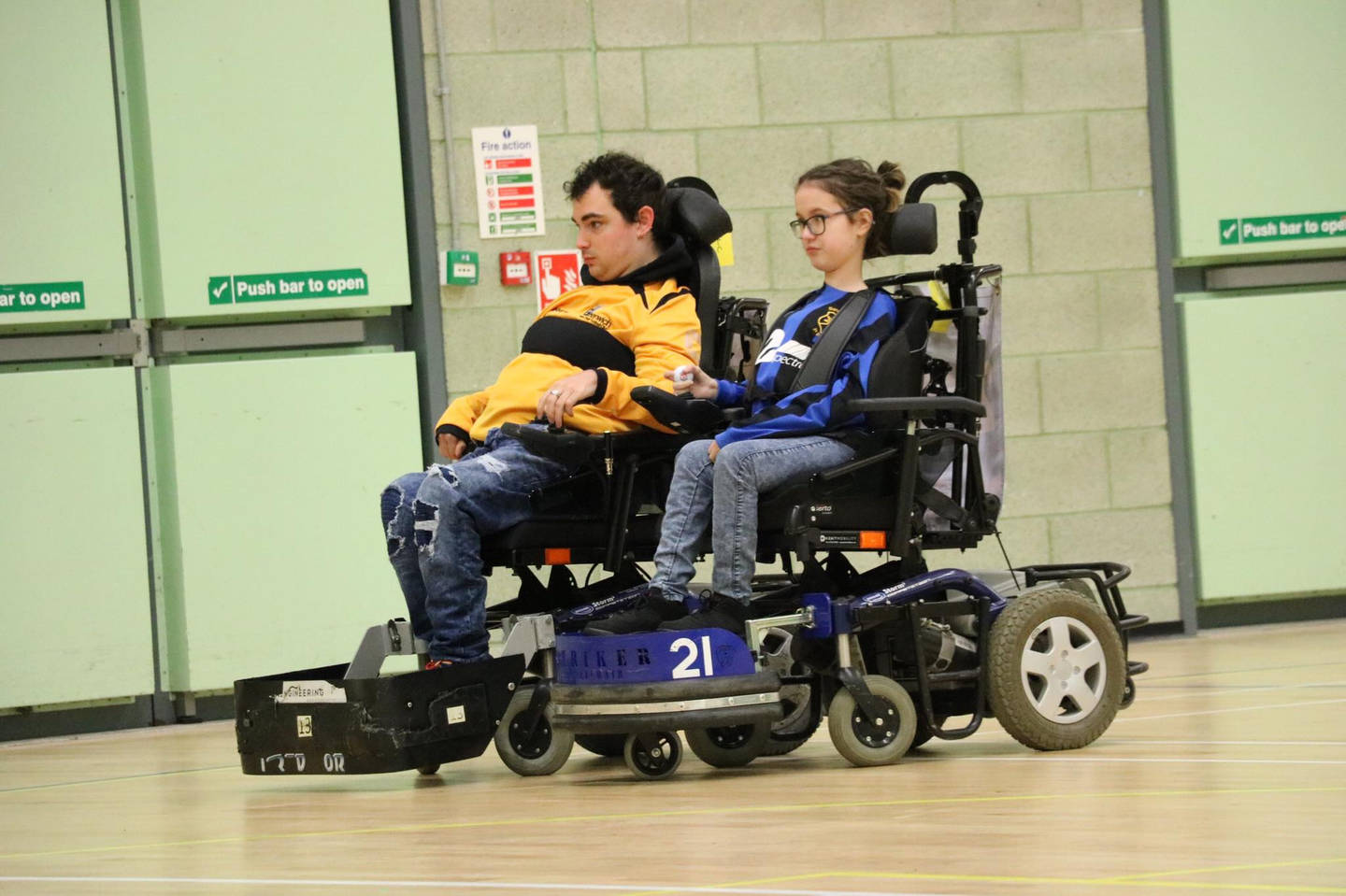 Hi my name is Abbie, I'm 14 and I live in Kent. I play powerchair football for Sevenoaks Powerchair Football Club which I love, and I also used to play boccia for my school. I have Spinal Muscular Atrophy (SMA) type 2, which basically means my muscles and nerves weaken over time as I get older.
I usually play with my teammates Ellie, Harry, Emma, Matthew and Josh who welcomed me with open arms, as I used to play for a rival team. Our football club is split into two teams, a national league squad and a development squad. I'm currently in the development squad, playing in division 2 of the South East League. Playing in the development squad is helping me to get better, so I can eventually make the national league squad.
We train every Sunday and training is split into two sessions. The development squad train first and then the national squad follow on, but we join in with them on different occasions and this helps us improve too. We have a good laugh with each other and that just makes everything a whole lot better.
I first found out about powerchair football when I was 11 years old and in primary school. I met a friend at Demelza Hospice and Respite Centre, and he knew I was interested in football. He told me that there was a football team in Gillingham and how I should join them - so I did! After two seasons with them I made the decision to move to Sevenoaks to improve my abilities, which was the best decision I ever made.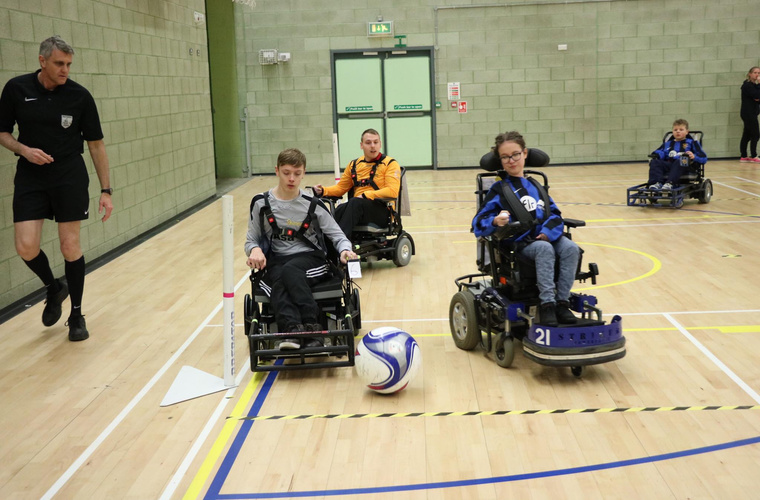 The thing I like most about football is being part of a team and improving every time I play. When I'm playing football, I feel alive and I want to improve every day to show that even if you have a disability, it doesn't mean you can't do what you love.
It's important to me to have my friends and family supporting me because without them I wouldn't be able to do it. My teammates are also very important, as they make me the player I am and want to be.
I'm very excited about the start of the FIFA World Cup. I also know about the FA Disability Cup as our National League squad competed in the Wheelchair Football Association Cup to try to reach the finals day. Since joining Sevenoaks, I am learning more and more about opportunities for disabled football players.
I would say to anyone with a disability if you're thinking about taking part in sport, just take that chance because it was the best thing I ever did. Look on the internet and social media as disability sport are becoming more well-known and it's easier to find information. Go for it!